Facebook's IPO: Filing Could be on Feb. 1; Value Could be $100 Billion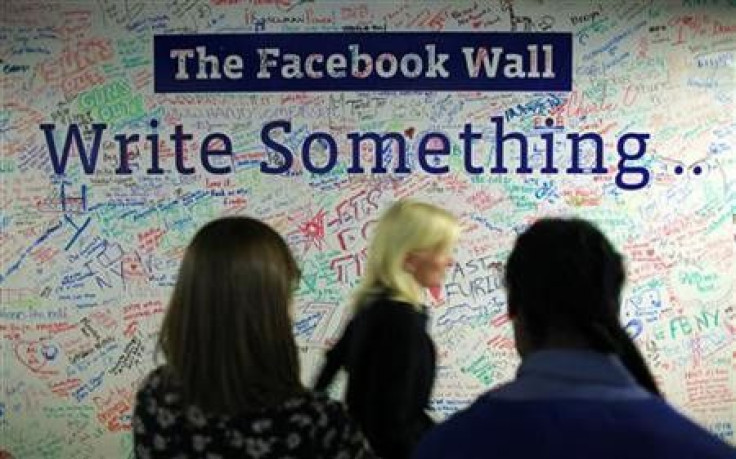 Facebook could file for its initial public offering as early as Feb.1, valuing the company as high as $100 billion, a report said.
The 800-million member social network could register with the U.S. Securities and Exchange Commission next week, the Wall Street Journal reported. One wrinkle: Morgan Stanley would likely be lead underwriter, rather than investor Goldman Sachs, which handled IPOs for the likes of Microsoft. Goldman Sachs invested $500 million in eight-year-old Facebook in 2009 and got the right to sell stakes to certain clients.
The deal has been in the works for a while. Earlier this week, as reported in International Business Times, Facebook's law firm, Fenwick & West, advised it to stop trading shares on private exchanges.
That step often foreshadows an imminent IPO filing because it may indicate that the legal team wants a final valuation to include in the offering's documents. The law firm, which has a large technology practice, made the request of Facebook after Sharepost, a secondary exchange, said it had sold a block of 70,000 shares last week at $34 apiece. That would value Facebook around $80 billion.
While outsiders currently can't buy shares of Palo Alto, Calif.-based Facebook, employees and investors such as Goldman Sachs, Digital Sky Technologies and Microsoft, which previously bought shares privately, are allowed to trade them on so-called secondary exchanges, which are closely watched by regulators.
Facebook already has more than 500 shareholders. Under federal securities law, that means it must report financial results to the U.S. Securities and Exchange Commission or file an IPO sometime early in the second quarter. The company declined comment Friday.
Last year, insiders and analysts suggested CEO Mark Zuckerberg, 27, would hire investment banks, most likely Goldman Sachs, to mount an IPO that could value Facebook as high as $100 billion. Zuckerberg two years ago donated $100 million to the schools of Newark, N.J., having sold at least some of his shares on a secondary exchange.
Besides individuals well-known from the film "The Social Network" including twins Tyler and Cameron Winklevoss as well as Eduardo Saverin, other investors include Hong Kong tycoon Li Ka-shing, PayPal founder Peter Thiel and LinkedIn CEO Reid Hoffman. Venture capital also came from Accel Partners, Greylock Partners, Meritech Capital and European Founders Fund.
Last month, San Francisco-based game developer Zynga raised $1 billion in its IPO, the largest sum raised by an Internet company since Google's IPO in 2004 brought in $1.67 billion. Google this week disclosed that its Facebook rival, Google +, has signed up more than 90 million members in the second half of 2011. Google shares rose $7.50 to $575.63 in late Friday trading.
Zynga has close ties to Facebook because as much as 80 percent of revenue derives from games played on Facebook. Zynga's shares Friday closed at $10.05, up 53 cents, valuing the company at $7 billion. Morgan Stanley and Goldman Sachs were the lead underwriters for Zynga and also worked together on November's IPO of Groupon.
Morgan Stanley, with the bank then known as Credit Suisse First Boston, managed Google's IPO.
© Copyright IBTimes 2023. All rights reserved.
FOLLOW MORE IBT NEWS ON THE BELOW CHANNELS