The Fashion World of Jean Paul Gaultier : A Thematic Display of Couture Ensembles
The Dallas Museum of Art has presented for the first time an exclusive exhibition dedicated to the artistic creations by couture designer, Jean Paul Gaultier.
Titled, The Fashion World of Jean Paul Gaultier, the event presents and elaborate display of around 140 ensembles segregated under six different thematic sections.
Each of these sections traces the influences, from the streets of Paris to the world of science fiction, that have marked the couturier's creative development. The exhibit, devoted to Gaultier's exclusive creations is said to draw inspiration from dance, pop-rock, cinema, television, photography, and world cultures.
The exhibits focuses the designer's eclectic and vibrant sources of inspiration through a selection of over 140 haute couture dresses and ready-to-wear pieces made between the early 1970s and 2011. From the international scenario like the iconic Madonna's corsets from her 1990 Blond Ambition World Tour to the realms of popular music in France (Yvette Horner and Mylène Farmer), the designer's artistic dimensions has been explored in the exhibition.
The entire collection has been arranged throughout the museum galleries with the help of 30 animated, talking mannequins adding an extra dimension to atmosphere.
The complete designing and staging of the event has been produced by Montreal-based Denis Marleau and Stéphanie Jasmin of UBU/Compagnie de création. The exhibition has been organised by the Montreal Museum of Fine Arts in collaboration with the Maison Jean Paul Gaultier and will be on view at the Dallas till Feb.12, 2012.
Check out some of the exclusive collections by the designer below: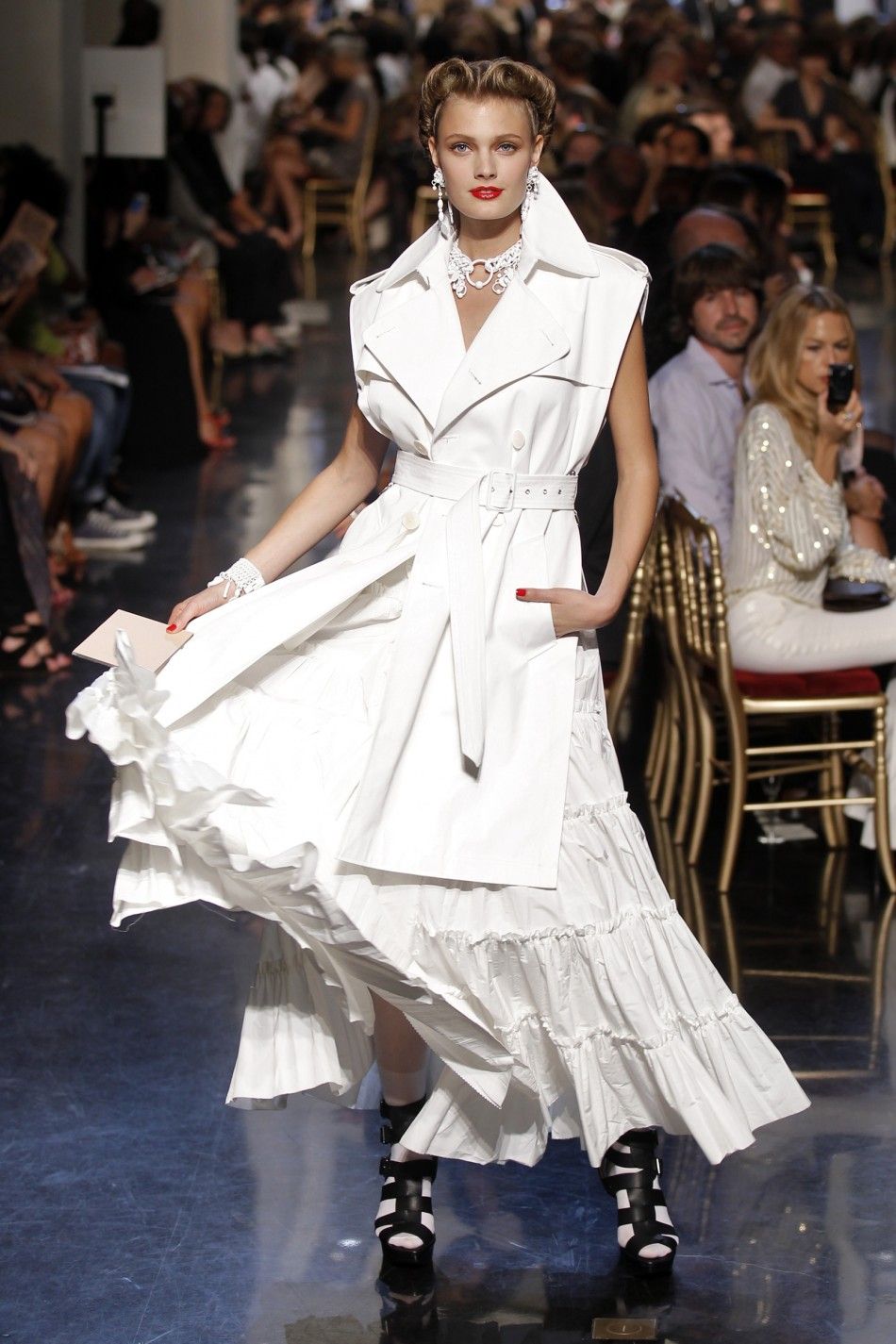 © Copyright IBTimes 2023. All rights reserved.