FCC Net Neutrality Rules: What Does Proposal Mean For Comcast-TWC Post-2018?
Comcast has been vague in response to questions about what it will do when its Net neutrality condition expires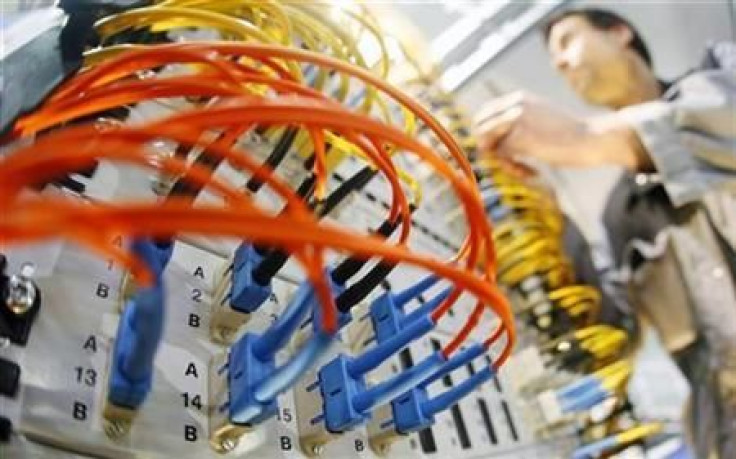 In the wake of a controversial proposal by regulators that would allow broadband providers to charge more for access to their fastest lanes, all eyes turned to Comcast, the conglomerate seeking regulatory approval for its merger with Time Warner Cable, for its stance on the issue.
The proposed rules from the Federal Communications Commission were swiftly condemned by advocates of an open Internet, who cherish Net neutrality, the principle that all content should be treated equally on the Web. And for the many Americans who get online through Comcast Corp. (NASDAQ:CMCSA), the nation's largest provider of high-speed Internet service, a vocal public backlash may be only the beginning. If the Philadelphia-based cable giant's merger with Time Warner Cable Inc. (NYSE:TWC) is approved, Comcast would gain control of one-third of the U.S. broadband market. Its stance on Net neutrality is not one that consumers -- or regulators -- can afford to ignore, as they debate the proposed rules, which will be released for public comment on May 15 and voted on later this year.
Some content companies, most visibly Netflix Inc. (NASDAQ:NFLX), have already come out against the Comcast merger for that very reason, saying the merged entity would have the power to, among other things, discriminate against unaffiliated content. In a letter to Netflix shareholders this week, Reed Hastings, the company's CEO, said Comcast is already dominant to the point of being able to demand "unprecedented fees" from online streaming services. A larger Comcast, Hastings said, will clearly just make things worse. "The combined company would possess even more anti-competitive leverage to charge arbitrary interconnection tolls for access to their customers," Hastings said. "For this reason, Netflix opposes this merger."
The comment came following a deal in which Netflix reluctantly agreed to pay Comcast for a direct connection that would increase the speed of its streaming services. But Comcast quickly swung back, calling Netflix's position full of "inaccuracies" and reminding consumers, as it often does, that Comcast is the only U.S. Internet service provider legally bound to adhere to the principle of Net neutrality. "There has been no company that has had a stronger commitment to openness of the Internet than Comcast," Jennifer Khoury, a company spokesman, said in a statement. "[W]e are the only ISP in the country that is currently legally bound by the FCC's vacated net neutrality rules."
Indeed, a federal appeals court in January struck down, for the second time, the FCC's previous open Internet rules. Comcast, as a condition of its 2011 merger with NBCUniversal, is still bound by them -- and it has been repeatedly reminding consumers of that fact in its bid to win public support for the TWC merger. "In fact, one of the many benefits of our proposed transaction with Time Warner Cable will be the extension of Net neutrality protections to millions of additional Americans," Khoury said.
But there's just one small problem. Comcast is only bound by the merger condition until 2018. Provided the merger with TWC is approved, and provided the FCC's proposed rules are not friendly to Net neutrality, Comcast, in just four short years, would be in a position to flip off the "neutral" switch on a third of Internet users.
How Comcast will operate beyond 2018 remains one of the biggest question marks in the communications industry. At a congressional hearing this month, Sen. Patrick Leahy, D-Vt., asked David Cohen, Comcast's executive vice president, that very question, but Cohen's answer wasn't exactly forthcoming. As Consumerist noted, Cohen remarked that the issue will likely take care of itself, as the FCC was working on proposed rules to address the issue. "I can't imagine the commission isn't going to have those rules in place before 2018," Cohen said.
But as we've seen from Thursday's announcement, those rules are not likely to preserve Net neutrality at all. At best, they will provide a mechanism by which online players like Google Inc. (NASDAQ:GOOG) and Amazon.com Inc. (NASDAQ:AMZN) can ensure speedier delivery of their content by ponying up lane tolls to Internet service providers. The larger concern is that that speedier delivery will come at the expense of those smaller players that can't afford to pay for it.
Comcast can affirm its commitment to a "free and open Internet" all it wants. As a company seeking regulatory approval for a high-profile and highly controversial merger, it has no choice but to be on its best behavior. Customers will have to wait until after 2018 to find out if Comcast's claims are genuine or just lip service.
In the meantime, proponents of Net neutrality are remaining anything but neutral. Upon news of the FCC's proposed rules on Thursday, advocates launched a White House petition calling on the Obama administration to preserve "complete neutrality in our communication channels." In a matter of hours, the petition had gained more than 1,000 signatures. If it reaches 100,000, the White House is required to respond.
Got a news tip? Email me. Follow me on Twitter @christopherzara.
FOR FREE to continue reading
✔️ Unlock the full content of International Business Times UK for free
offer available for a limited time only
✔️ Easily manage your Newsletters subscriptions and save your favourite articles
✔️ No payment method required
Already have an account?
Log in
© Copyright IBTimes 2023. All rights reserved.