Real Sustainability Is About People
Robert B Ford and Abbott are leading the charge for greater access to affordable healthcare technologies.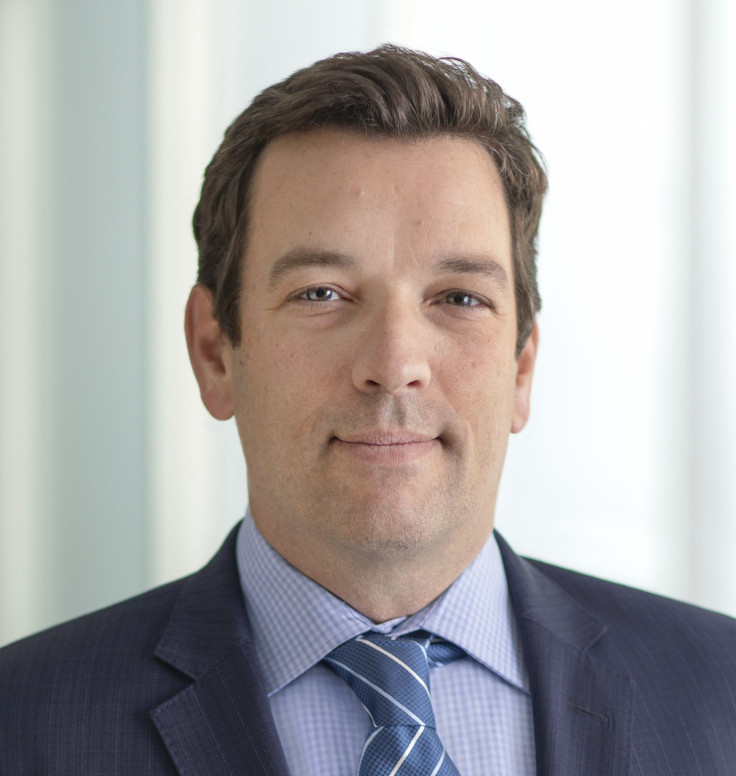 In this exclusive Social Capital Q and A, Abbott CEO Robert B Ford discusses Abbott's success in demonstrating how businesses can be a force for good directly through its healthcare products that improve people's lives and also every day with the way it treats its employees.
We honored Robert in May's feature Family Matters: 10 CEOs Who Support Our Most Important Institution for his commitment to not only looking out for employees' well-being at work but fostering an approach that recognizes and values the importance of their family life away from work.
This conversation, as with all our CEO Q and A's, is just the beginning of our series of ongoing articles and interactions with Robert, and we look forward to his sharing more of his insights on how to do business right in today's complicated and challenging environment where Social Capital is becoming more and more important.
Chris Benguhe: You've been an advocate of what we're calling the Social Capital concept of a company being a force for good in the lives of its employees and customers and of society. Why do you think that is so important? How do you see its relevance even more so today?
Robert Ford: The interests of employees, customers and communities have always been closely tied to the success of any company. That's always been the case. What's different today is there's a greater recognition of the many ways that business can make an impact in people's lives around the world.
Take healthcare. For us, the life-changing, even life-saving, nature of our health technology is clear to the people who benefit from it. But today with the COVID-19 pandemic, we're seeing that it's not just one person's health that's affected by innovation – it's all of our health that's interconnected. We see this with our COVID tests. We see this with vaccines, and we see this with the ways that telehealth and other advances are changing the way we access care.
And it's no longer just a company's specific product or service that people see – it's the many other ways that companies intersect with people's lives as well, from how they treat their employees, customers and communities, to how they protect the world's resources.
Companies need to think and act with all of this in mind. But they also need to prioritize and focus on the unique ways they can make the greatest contributions. For us, that means designing for broader access to health innovation. For other companies, other industries, it will be, and should be, different things. That's the best way to meet the many challenges our world faces today, and tomorrow.
Chris: I know you are deeply concerned with sustainability, and we'll talk about that more in terms of its usual ecological context. But sustainability is also about how you take care of your people: Your company bends over backward to help people have a good family life and to make sure they're able to be true to their home family as much as their work family. Why do you feel this is so important?
Robert: Abbott exists to help people live their fullest, healthiest lives. That doesn't stop with the people we serve, but it extends to our employees as well. Work and family are both important facets of a full life, so supporting our employees with benefits tailored to allow them to succeed in both is central to who we are. When our employees are fulfilled, they are also more creative and productive and that helps Abbott to continue meeting the health needs of our customers.
Chris: Are there some employee stories you are most proud of that have resulted from your running your company this way?
Robert: We're a diverse company with more than 109,000 employees serving people in more than 160 countries. We care deeply about our people and their families. That's why we design our benefits to meet needs at all stages of their lives and wherever they live in the world.
Employees like Shannon, a trainer in Minneapolis, work toward college degrees with tuition assistance programs and erase existing student loan debt while saving for retirement thanks to our Freedom 2 Save program.
People like Wendy, a quality and assurance employee in Illinois, start their families with our adoption benefits. Flexible work schedules allow those parents to care for their children and elders.
And all of our employees around the world can seek help from The Clara Abbott Foundation, a separate nonprofit established by our founder's wife to help employees and retirees in need. The foundation helped Lucas, whose family needed aid for monthly expenses after two floods, and Jules, whose family needed a vehicle so they could safely transport their son with special needs.
This past year we've also helped colleagues in India during the COVID-19 surge with financial assistance, vaccination and oxygen support, wellness training and home care kits.
Chris: Now let's talk about sustainability in its more traditional context. What is your approach to sustainability at Abbott?
Robert: At Abbott, sustainability means managing our company to deliver long-term impact for the people we serve – shaping the future of healthcare and helping the greatest number of people live better and healthier.
We know when it comes to sustainability, one size does not fit all.
There's growing expectation for companies to perform across all of the many dimensions of environmental, social and governance. But, as the saying goes, if everything is a priority, nothing is a priority.
There's real danger in not focusing on what matters most. Companies need to ask themselves how they can make the greatest positive impact on society, based on their own unique capabilities.
Chris: What are some of the biggest challenges healthcare faces around the world?
Robert: The COVID-19 pandemic has revealed the potential fragility of our healthcare systems and, consequently, how vulnerable we all are. The true issue here is not only the difficulty of handling a colossal surge of medical need like that caused by the pandemic itself; it's also the underlying, ongoing stresses on the system that have brought it so close to cracking under this pressure.
We are, in effect, facing a permanent surge that threatens a global healthcare crisis. World healthcare spending was an estimated $8.9 trillion in 2019 and is projected to reach $16.4 trillion by 2029. Many countries are struggling to keep pace with the growing disease burden of aging populations. Chronic diseases, such as heart disease or diabetes, account for nearly three-quarters of all deaths worldwide.
Chris: What is your focus then, as a healthcare company to help make a more sustainable future for all?
Robert: Health gaps and inequities are widening across the globe. About one-third of all people today lack access to essential health products. It's estimated that the world will need 18 million additional health workers by 2030.
This healthcare crisis is every bit as alarming as the simultaneous environmental crisis. And we need to address it with the same sense of urgency, because the danger of inaction is an equally serious threat to human well-being. To stem this tide, we must find ways to expand access to care to more people on a sustainable basis.
The healthcare industry has produced marvels of innovation that have substantially improved the state of health. It must now focus on ensuring that new innovations get to the greatest number of people. We need to solve not only the medical challenge, but the challenge of access and affordability at the same time.
Chris: What will it take for the industry to make healthcare more affordable and accessible?
Robert: This represents a paradigm shift for our industry – one that bumps up against one of our definitive traditional parameters: the need to generate sufficient profit to fund future innovations. We believe this hurdle can be cleared by reconceptualizing the strategy and process of product development. We must create future products with both imperatives – effectiveness and affordability – as equally fundamental design principles.
For example, we did this with our FreeStyle Libre, the world's most-used continuous glucose-monitoring system. That didn't just happen; we worked very purposefully to drive down cost at every step of the product's development – from R&D, to supply chain, to manufacturing and distribution – to make it affordable and accessible to more people without trading off features. And we can tell you from experience, this is not solely about altruism – it's sound business strategy. FreeStyle Libre was one of our leading products in 2020.
Chris: What's the one question every healthcare company should be asking themselves?
Robert: The question any business, including those in healthcare, needs to ask themselves is how are you uniquely positioned to contribute to global sustainability? The answer is going to be different if you're an automotive company, tech company or in healthcare. And then we each need to do our part in impacting the areas where we have the most influence and ability. For us, it's access and affordability to the best life-changing health technologies for all.
© Copyright IBTimes 2022. All rights reserved.
FOLLOW MORE IBT NEWS ON THE BELOW CHANNELS