Finn Wolfhard Is 'Proud' Of 'Stranger Things' Co-Star Noah Schnapp For Coming Out
Finn Wolfhard revealed that he had a "big smile" when he learned about his "Stranger Things" co-star Noah Schnapp coming out as gay last month. The 20-year-old actor said he is really "proud" of Schnapp's decision.
"When I saw it, I just had a big smile on my face. I was just really proud of him," Wolfhard told GQ.
Wolfhard went on to admit that he and Schnapp are not everyday text buddies but said that Schnapp is like his family.
"We're not on everyday-text vibes in any way, and not because... it's like," he explained. "Do you text your cousins every day? Probably not. They're our family. We'll talk on each other's birthdays. We'll talk once in a while. But in the same way that family works, if I ever needed anything, they're there."
Wolfhard has been a regular on the popular Netflix series, "Stranger Things" since 2016 as Mike Wheeler, while Schnapp plays Will Byers on the show.
Schnapp, 18, came out as gay last month via TikTok. He revealed his sexuality alongside sharing how his friends and family responded to it. The actor lip-synced to a popular audio trend, "You know what it never was? That serious. It was never that serious. Quite frankly, will never be that serious."
He wrote in the video, "When I finally told my friends and family, I was gay after being scared in the closet for 18 years and all they said was 'we know.'"
"I guess I'm more similar to [W]ill than I thought," Schnapp wrote in the caption referencing his "Stranger Things" character, who came out as gay in Season 4 of the series.
Netflix is slated to release the fifth and final season of the immensely popular series in May and Wolfhard talked about the impact the series coming to an end will have on the actors. He admitted that "everyone's on their own quests in real life," considering the show will end and actors will enter the next phase of their careers.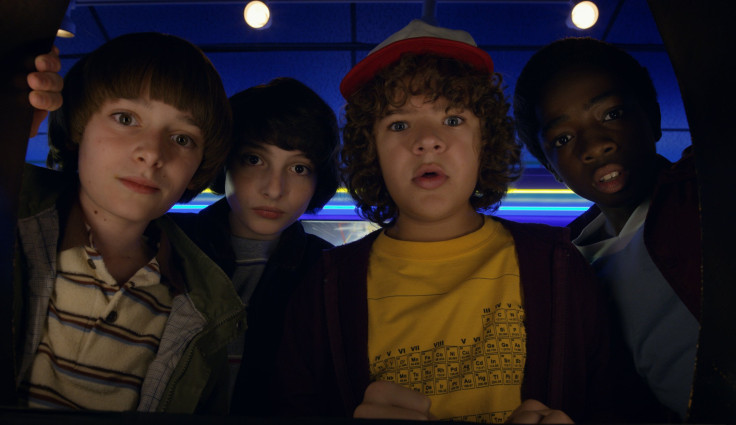 © Copyright IBTimes 2023. All rights reserved.