First Images of Rare Snub-Nosed Monkeys Captured in Myanmar [PHOTOS]
For the first time, researchers working in northern Myanmar have captured the images of the rare snub-nosed monkeys.
The elusive species was reportedly discovered in 2010 and their existence was earlier known only through dead specimens.
It was only through the joint efforts of researchers from the Fauna & Flora International (FFI), Biodiversity And Nature Conservation Association (BANCA) and People Resources and Conservation Foundation (PRCF) that the species were photographed for the first time with cameras placed in high, forested mountains of Kachin state, bordering China.
The Myanmar snub-nosed monkey was described scientifically in 2010 from a dead specimen collected from a local hunter, said Frank Momberg of FFI, who organised the initial expeditions that led to the monkey's discovery. As yet, no scientist has seen a live individual, he added.
These images are the first record of the animal in its natural habitat. It is great to finally have photographs because they show us something about how and where it actually lives, said Ngwe Lwin, the Burmese national who first recognised the monkey as a possible new species.
According to ABC News, the species is among the world's most threatened primates with estimates of its numbers ranging from 200 to about 330.
This rare species of mammals is threatened by habitat loss and hunting. To prevent their extinction and safeguard their future, the team is now working together with the Ministry of Environmental Conservation and Forest (MOECAF), local authorities and communities on protection programs.
A unique feature of the snub-nosed monkeys is that they constantly sneeze when it rains. This sometimes gives away their location. Apart from this, they are also said to keep their face to the ground to avoid the rain.
Take a look at the first images of the snub-nosed monkeys below: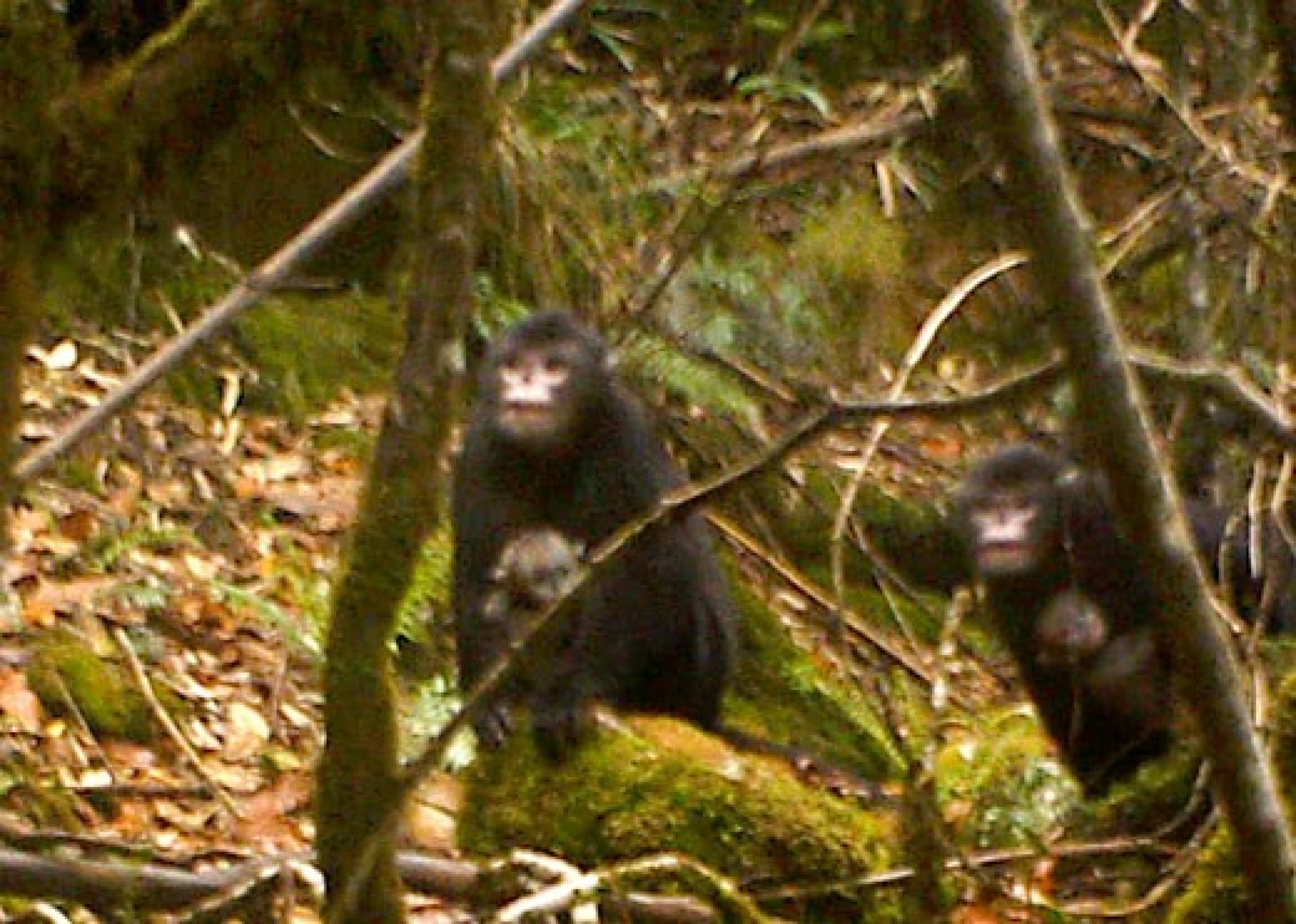 © Copyright IBTimes 2022. All rights reserved.
FOLLOW MORE IBT NEWS ON THE BELOW CHANNELS