First tropical storm Arlene causes widespread destruction in Mexico City [PHOTOS]
The first tropical storm of the Atlantic hurricane season, Arlene has weakened into a tropical depression but not before causing widespread damage of lives and property in Mexico City.
Since early Thursday, the storm remained vigorous and attained peak intensity just before landfall on the coast of Veracruz. Arlene was preceded by a tropical disturbance that brought significant rainfall to parts of Central America, killing three people and triggering widespread flooding and landslides.
The city of Mexico suffered the most as prolonged rain caused flooding that affected many homes and roads. In fact, during the peak hours, the storm caused the death of two people in Hidalgo and Tamaulipas.
Apart from this, there have been reports of two other men in severe conditions after receiving electric shocks during the storm while repairing an air-conditioning system.
However, on Friday, the National Hurricane Center informed that the storm has dissipated over the Sierra Madre mountains in Mexico.
Check out the aftermath images of the violent storm: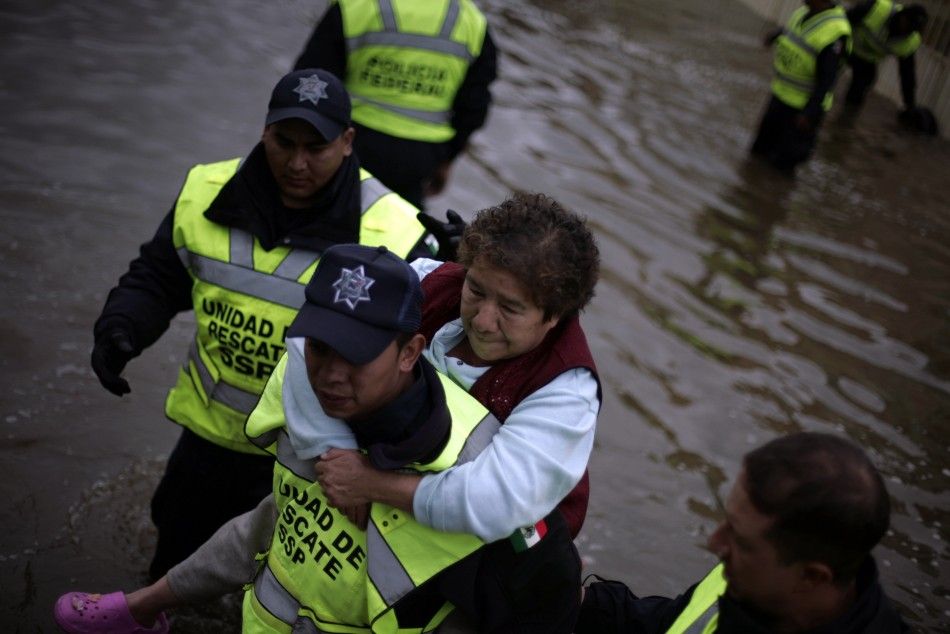 © Copyright IBTimes 2023. All rights reserved.