Ford Fusion 2013: Mid-Size Sedan a Winner for Blue Oval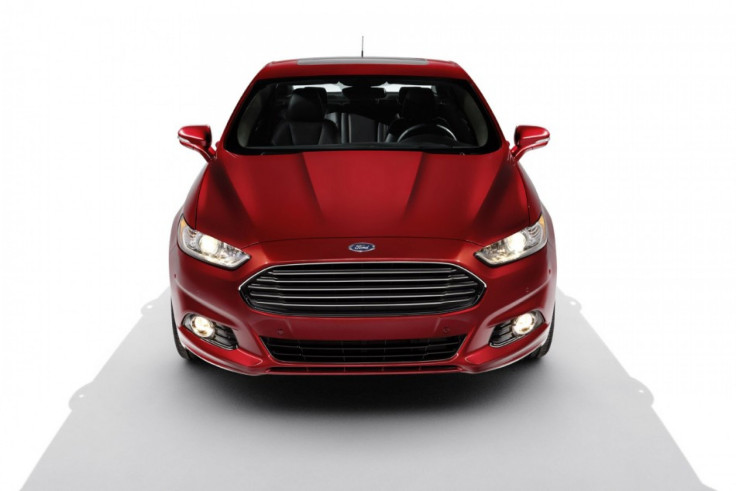 DETROIT -- Ford Motor Co. threw the long ball in designing its new 2013 Ford Fusion. And at an awards ceremony for design at the 2012 North American International Auto Show, the 2013 Ford Fusion scored big. Judges including designers from most of the leading automakers selected the production model Fusion Ford unveiled at the auto show as a design winner.
Judges in the Eyes on Design awards said the Ford Fusion, beating production vehicle finalists the the Cadillac ATS and new BMW 3-Series, looked like an effortless design and appeared more expensive than it really is. Ford gave the Fusion, already a top-seller, a major redesign in an effort to breakthrough stiff mid-size competition from perennial leaders the Toyota Camry and Honda Accord.
In accepting the award, Ford designer Moray Callum laughed at the description as effortless design.
It was a bit more than that, he said.
Ford sold 250,000 four-door Fusion sedans, giving the vehicle an edge over the Accord. Yet the company felt it was time to give the car new design and features that give it a shot to earn best in class with consumers. Ford dropped the six-cylinder engine in the new Fusion lineup for efficiency and will turbocharge power for boost.
Ford will offer three four-cylinder engines in the gas-only Fusion, including a base 170-horsepower, 2.5-liter engine, a turbocharged 1.6-liter 179 horsepower engine, and a 2.0-liter 237 horsepower engine. They will come in six-speed automatic, and a six-speed manual will be made for the 1.6-liter vehicle. Ford will also produce hybrid and plug-in hybrid versions of the Fusion, making it the first sedan to have all three options in the lineup.
The company touts that each of its new models have increased fuel efficiency and a better driving experience.
The new Fusion is starting from a position of strength, said Mark Fields, Ford's president of the Americas. The time is right to change the way people think about midsize cars.
Writes Jake Holmes of Automobile Magazine about the new Ford Fusion: For proof that Ford takes the midsize segment seriously, one need look no farther than the company's quality standards for the new 2013 Fusion sedan. Engineers benchmarked the Audi A6 for panel gaps and fitment, and Mercedes-Benz cars for interior materials quality.
© Copyright IBTimes 2023. All rights reserved.