Former Packers Receiver On Finding Life Beyond Green Bay, What's Next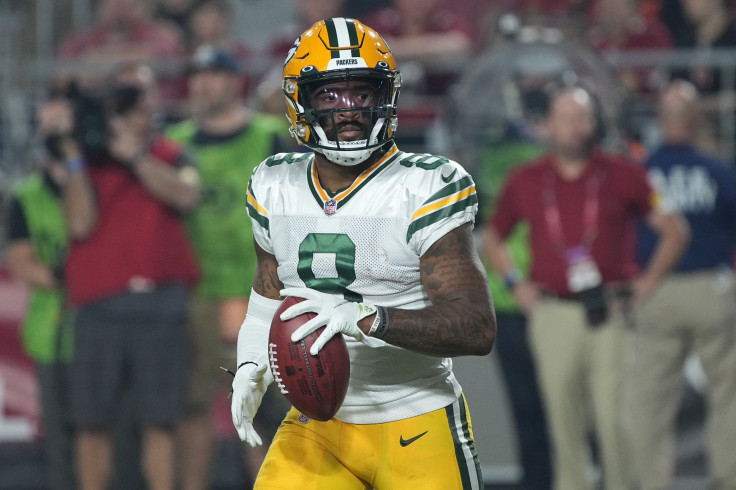 KEY POINTS
Amari Rodgers' Green Bay Packers dream eventually turned into a nightmare
Rodgers would quickly find his footing with the Houston Texans
"It's part of the league. It happens to a lot of people," Rodgers says about his release
Amari Rodgers was expected to be the next great Green Bay Packers receiver after the team selected him with the 85th overall pick in the 2021 NFL draft, but was eventually released and has since spoken about the fallout of that unfortunate event.
Speaking with Knox News, Rodgers let fans in to his mindset and how he was able to find his footing with the Houston Texans.
"It's part of the league. It happens to a lot of people. It doesn't work out somewhere, but another opportunity opens up somewhere else. Everything is not going to be peaches and cream," Rodgers was quoted to have said.
"You just got to realize that just you just have to continue to grow and continue to believe in yourself and your craft and in the next opportunity just, make the best out of it."
The Packers saw a lot of potential in the former Clemson Tigers receiver as they sent their 92nd and 135th overall pick to the Tennessee Titans to get Rodgers, but the NFL dream would turn into a nightmare for Rodgers.
After building himself a reputation as one of the most sure-handed receivers in college football, Rodgers, 23, had little impact in the Packers offense in his rookie year after only netting 45 yards on four receptions and eight targets.
His sophomore season would only get worse for him as his inability to hold onto the ball saw him fumble the ball five times in punt returns, and that number would increase to an unsightly seven fumbles, leading up to being released and being claimed by the Texans.
As a member of the Texans though, Rodgers had found great success as he rounded out the year with 16 receptions for 204 yards plus his first-ever career touchdown in the NFL.
"Just knowing that I had an opportunity. That was the biggest motivator because easily you can be out of this league and nobody gives you a chance. So, just being grateful to have had another chance to go out and show my talents and put on for another team and city," Rodgers stated.
Rodgers will be working with a new quarterback this season after the Texans selected C.J. Stroud with the second overall pick in the 2023 NFL draft and the Knoxville, Tennessee native is putting the league on notice.
"Just [got] to get back on the winning track, turn the city back up and definitely solidify myself in the league as a playmaker. Get the bad taste out of my mouth that I have with Green Bay," he declared.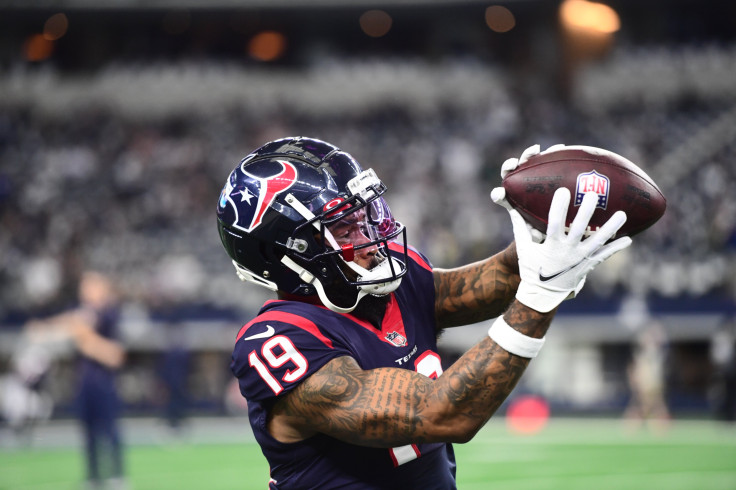 © Copyright IBTimes 2023. All rights reserved.