WATCH: Josh Allen Fires Back At 'Out Of Proportion' News About Stefon Diggs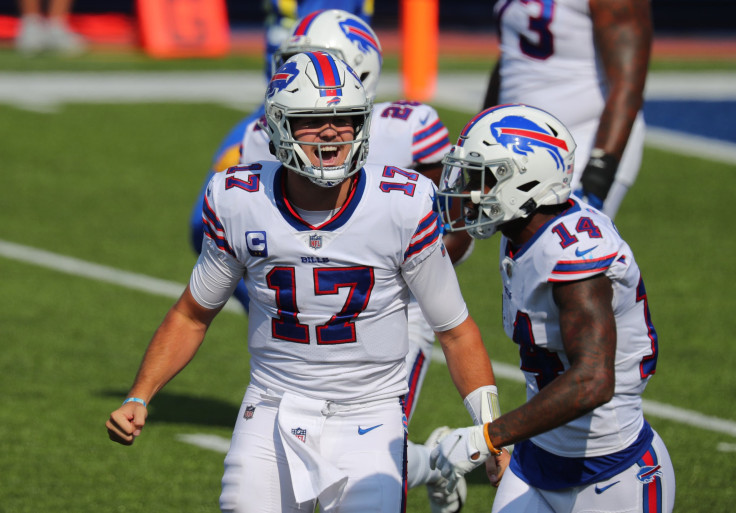 KEY POINTS
Josh Allen blames the media for overblowing the Stefon Diggs situation
Diggs and head coach Sean McDermott are involved in a public feud
Allen's comments stems from his desire to simply focus on football
Buffalo Bills wide receiver Stefon Diggs made headlines when he missed out on the Bills' first day of mandatory minicamp practice, though quarterback Josh Allen hit back at the media for their takes on the situation.
Allen spoke about the situation involving Diggs with the Barstool Sports podcast "Bussin With The Boys" and bared his full thoughts about the matter.
"I love him (Diggs). That's my guy. The media has blown this so far out of proportion. We are in a minicamp. We're not playing a game for four months. He doesn't show up [for] one day, he's still there. Coach (Sean McDermott) asked him to go home, we were in talks and discussions and trying to resolve some things. It wasn't anything major," Allen stated.
"Media blew it up. They're still talking about it, like, let it go. There's no reason to continue talking about it. He's (Diggs) on the field with us the next day. It was not a big deal."
In contrast to Allen's statements, Bills head coach Sean McDermott believed it to be a big deal when Diggs did not make an appearance at the mandatory minicamp, noting that he was "very concerned" about it.
While it still remains unclear as to what really happened behind the scenes, Allen's most recent statement about the issue shed some light on the matter.
Following McDermott's comments about Diggs' absence, the receiver's agent, Adisa Bakari, revealed via NFL insider Adam Schefter that he, in fact, was in Buffalo to attend the minicamp.
Diggs would then break his silence on that very same night with the following message on his since-expired Instagram story: "I will just be letting people cap. If their lies help you sleep better, tell 'em big dawg."
With all of the factors involved, it appears that Diggs is of the opinion that McDermott's painted him in a bad light–particularly with Allen's revelation of the receiver being "asked to go home" by the head coach.
The Bills were one of the most dominant teams in the NFL last season after storming to an impressive 13-3 record.
While they narrowly scraped by the Miami Dolphins in the Wild Card, they would eventually fall to the Cincinnati Bengals in the AFC Divisional Round.
For Allen to publicly speak out about the matter in that manner points to the quarterback's desire to move on from the situation and focus on bringing home their first-ever Super Bowl trophy sometime soon.
However, until McDermott and Diggs come out to publicly address the situation, Allen and the Bills will be subject to more questioning from the media in the coming weeks leading up to the 2023 NFL season-opener on September 11 against the New York Jets.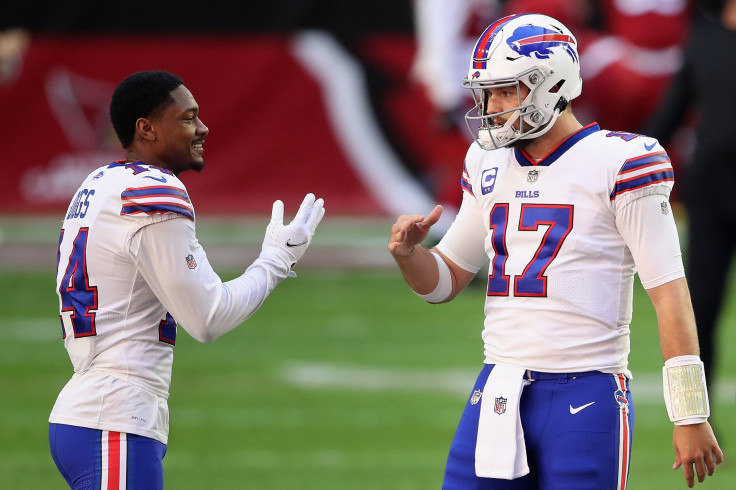 © Copyright IBTimes 2023. All rights reserved.