Free Taco Bell Breakfast: World Series Stolen Base Wins Everyone A Crunchwrap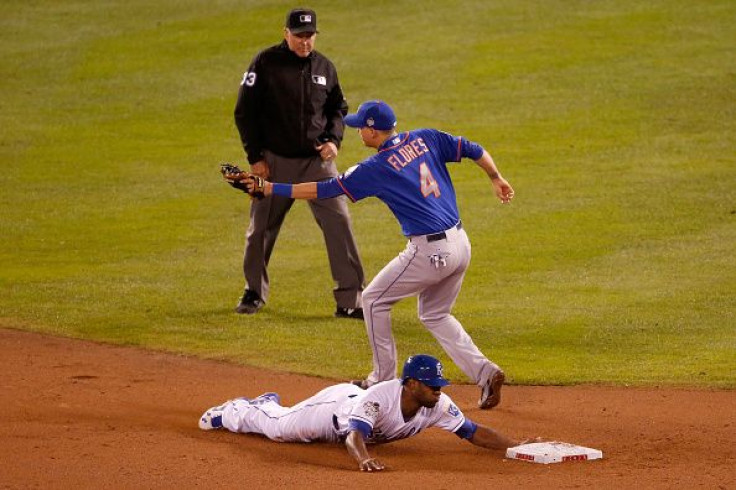 Game 1 of the World Series included Kansas City Royals outfielder Lorenzo Cain scoring a crucial run in the sixth inning. Minutes earlier, Cain had just scored everyone a free breakfast.
Fast-food chain Taco Bell offered a free A.M. Crunchwrap for a stolen base in Game 1 or Game 2. The promotion was in jeopardy before Cain ran on Mets starting pitcher Matt Harvey, sliding into second base and beating the throw by Travis d'Arnaud. It wasn't much of a surprise to see Cain swipe a base, considering he has done it 87 times in his six-year career.
"Taco Bell's Steal a Base, Steal a Breakfast" allows every customer in the 50 states a free A.M. Crunchwrap at participating restaurants. The A.M. Crunchwrap retails for $2.79, according to the company's website.
The prize is not immediately redeemable. Stolen bases in Games 1 and 2 mean free Taco Bell A.M. Crunchwraps between 7-11 a.m. local time on Thursday, Nov. 5. If a base is stolen in Games 3 through Game 7, customers can collect their free A.M. Crunchwraps on Tuesday, Nov. 10.
American appeared to be appreciative of Cain's efforts.
© Copyright IBTimes 2023. All rights reserved.