Futures rise ahead of Italy budget vote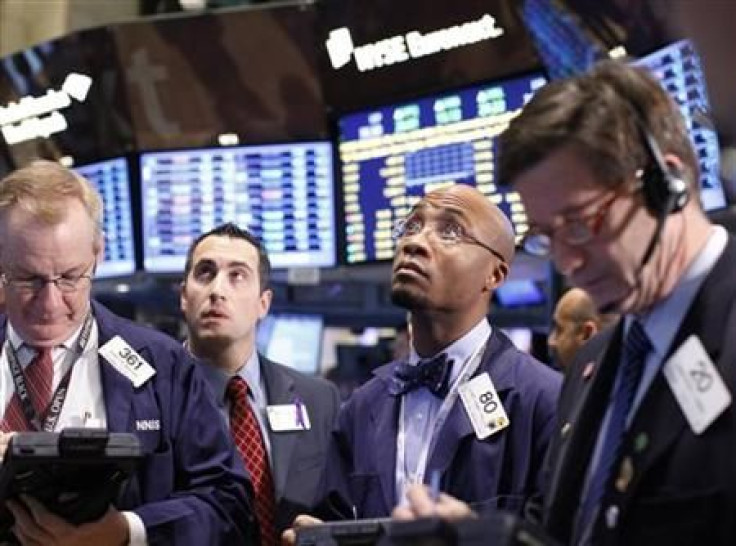 Stock index futures rose on Tuesday as lawmakers in Rome readied for a crucial vote on public finances that marks the latest chapter in the euro zone debt crisis.
Investors were encouraged after European Central Bank policymaker Juergen Stark said he sees the crisis over in the next year or so as politicians now realize the need for painful action.
Italian Prime Minister Silvio Berlusconi faced a crucial vote on public finances in parliament that could sink his center-right coalition if enough party rebels desert him.
In Athens, wrangling continued as politicians tried to form an interim administration to save Greece from bankruptcy by enacting a second international bailout plan before early elections.
Italian 10-year borrowing costs touched a new record of 6.71 percent on Tuesday, raising the risk that Rome's massive debt -- the second highest in Europe at 120 percent of gross domestic product -- could spiral out of control.
S&P 500 futures rose 5.1 points and were above fair value, a formula that evaluates pricing by taking into account interest rates, dividends and time to expiration of the contract. Dow Jones industrial average futures gained 48 points while Nasdaq 100 futures climbed 15.25 points.
European shares rose 1.5 percent, bouncing back from two days of losses, as upbeat corporate news from the likes of telecommunications heavyweight Vodafone Plc helped offset worries over the debt woes. <.EU>
With little on the U.S. economic calendar this week and earnings season near an end, the debt crisis was still on investors' minds.
Hewlett-Packard Co is looking to sell its Palm webOS mobile software platform, a deal that could fetch hundreds of millions of dollars but less than the $1.2 billion it paid last year, sources said.
Dynegy Holdings, a unit of energy producer Dynegy Inc , filed for Chapter 11 bankruptcy on Monday, according to court documents.
Asian shares wiped earlier gains and fell, weighed by concerns about Europe's crisis.
(Reporting by Chuck Mikolajczak; editing by Jeffrey Benkoe)
© Copyright Thomson Reuters 2023. All rights reserved.