'Game Of Thrones' Star Emilia Clarke Claims Sexism And Racism Are Equal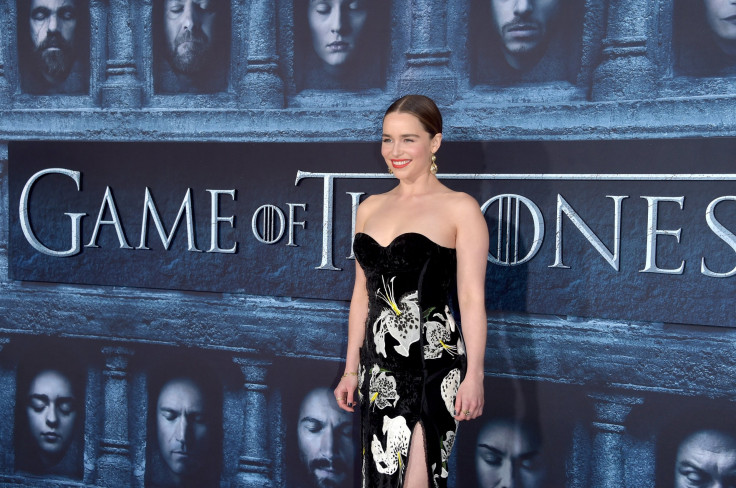 "Game of Thrones" actress Emilia Clarke claimed that sexism and racism are equivalent during an interview with Rolling Stone Wednesday. The British actress compared the two forms of discrimination while discussing her experience working in the entertainment industry.
Clarke explained to Rolling Stone how men and women are given uneven treatment in the industry, saying, "I feel so naive for saying it, but it's like dealing with racism."
Read: 'Game Of Thrones' Star Emilia Clarke Shuts Down Mother Of Dragons Spinoff Speculation
"You're aware of it, and you're aware of it, but one day, you go, 'Oh, my God, it's everywhere!' Like you suddenly wake up to it and you go, 'Wait a f—ing second, are you . . . are you treating me different because I've got a pair of tits? Is that actually happening?'" she added. "It took me a really long time to see that I do get treated differently. But I look around, and that's my daily life."
The publication notes that Clarke's declaration "is a complicated stance to take as a woman who has no doubt benefited hugely" from her physique, which has been on full display in "Game of Thrones."
Clarke did not elaborate further on her encounters with sexism in the industry, and she didn't clarify how she saw the racism and sexism as comparable.
Clarke has been an advocate for equality, and specifically gender equality, in the past. To celebrate International Women's Day in March, she wrote an essay for The Huffington Post UK about inequality, titled "The New Sexy." The British actress addressed her desire to help lessen sexism.
"My personal experiences and my understanding of the bigger issues of inequality aren't enough," Clarke wrote. "What can I take part in, against hate and oppression, to ensure that the women's movement continues, and strengthens and grows? And so guest editing the All Women Everywhere edition of The Huffington Post UK is not a task I take lightly."
She added, "I believe we, as humans, (gender aside for a moment) have the opportunity to combat hate because of the way we behave towards one another."
Read: 'Game Of Thrones' Spoilers: What Season 7 Trailer Teases About Jon Snow's Fate
"Game of Thrones," a show that catapulted Clarke's career, has been criticized as sexist. Clarke debated the issue with Entertainment Weekly in 2016, asserting that the show's female characters "have a lot of strength."
"There's so much controversy. Yet that's what's beautiful about Game of Thrones — its depiction of women in so many different stages of development," Clarke told EW.
She continued, "There are women depicted as sexual tools, women who have zero rights, women who are queens but only to a man, and then there are women who are literally unstoppable and as powerful as you can possibly imagine. So it pains me to hear people taking Thrones out of context with anti-feminist spin—because you can't do that about this show."
Follow me on Twitter @dory_jackson
© Copyright IBTimes 2023. All rights reserved.