Gas Price Update: 5-Cent Spike Overnight As Americans Rethink Summer Vacations
Gas prices surged another 5 cents overnight, reaching another record high that could put a damper on vacations for some American travelers this summer.
The national average gas price as of Tuesday was $4.919 per gallon as it continues to creep closer to the $5-per-gallon mark, according to the American Automobile Association (AAA).
The price is 10 cents higher than what Americans were paying on average for gas since Saturday, AAA said, and $1.87 more than they were paying a year ago when gas prices were at $3.05 a gallon.
With no apparent end to the rising cost of gas on the horizon, many Americans are reconsidering their vacation travel plans for the summer as the price at the pump becomes too much to bear.
"People are still fueling up, despite these high prices," Andrew Gross, AAA spokesperson, said in a statement. "At some point, drivers may change their daily driving habits or lifestyle due to these high prices, but we are not there yet."
Hurricane season, which officially opened June 1 and runs through the end of November, is only expected to drive the cost of gas higher as it could disrupt oil production, according to Andy Lipow, president of Lipow Oil Associates.
"A major storm making landfall along the Gulf Coast, where 15% of the nation's oil production and over 45% of the nation's refinery capacity is located, can result in a significant supply disruption sending prices even higher," Lipow told Fox News.
Lipow wrote in his latest client notes that he expects the average price of gas to reach above $5 a gallon this month as oil trades higher in anticipation of storms, which are likely to impact refining output and supplies along the U.S. Gulf Coast, NBC News reported. "The only question is when it will hit $5," he wrote.
But Lipow wasn't hopeful about the surging cost of gas or even diesel decreasing anytime soon. He said Americans can expect to pay premium prices at the pump through at least the end of the year, if not longer.
"The consumer should expect that high gasoline and diesel prices are here with us for a long time," he told NBC News. "And while this fall and winter gasoline prices may fall off a bit, a return to $3 gallon gas is quite unlikely."
Crude oil was trading at $119 a barrel as of Tuesday mid-morning, according to OilPrice.com.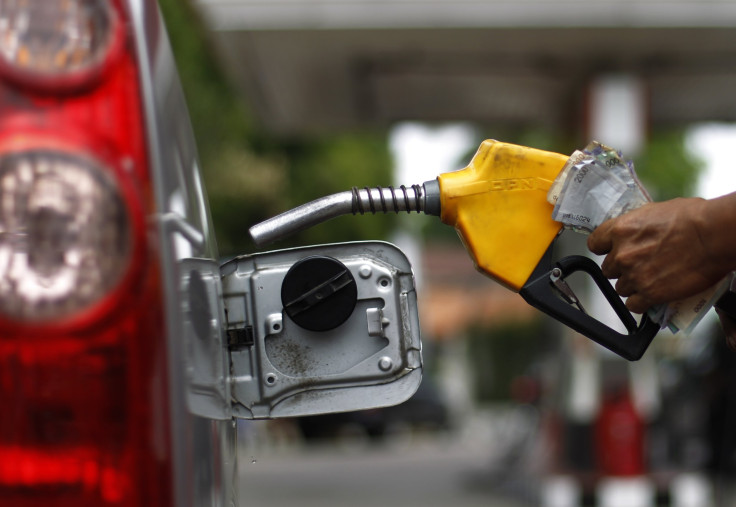 © Copyright IBTimes 2023. All rights reserved.