Giant Pandas from China Frolic around Their New Home in France (PHOTOS)
It was one of the most adorable scenes when two giant pandas from China appeared frolicking around their new home in France Tuesday.
The cuddly animals, named Yuan Zi and Huan Huan, were seen biting on bamboo inside their enclosure at the ZooParc de Beauval in Saint-Aignan, central France.
The pair of giant pandas was loaned to the zoo by China's Chengdu Research Base of Giant Panda Breeding in Chengdu, Sichuan province. They arrived in France Jan 15. Yuan Zi, a male panda, and Huan Huan, a female, have been loaned to the French zoo for ten years.
In December, China's Bifengxia panda breeding centre in Ya'an loaned two giant pandas, named Tian Tian and Yang Guang, for ten years to the Edinburgh Zoo in Scotland, in a move seen as a symbol of strengthening ties between China and the UK.
Yuan Zi and Huan Huan will be given almost a month's time to get settled in their new environment until they go on public view for the first time Feb. 11. The two pandas are expected to help surge the number of visitors to the ZooParc de Beauval.
Check out the first pictures of Yuan Zi and Huan Huan in France below.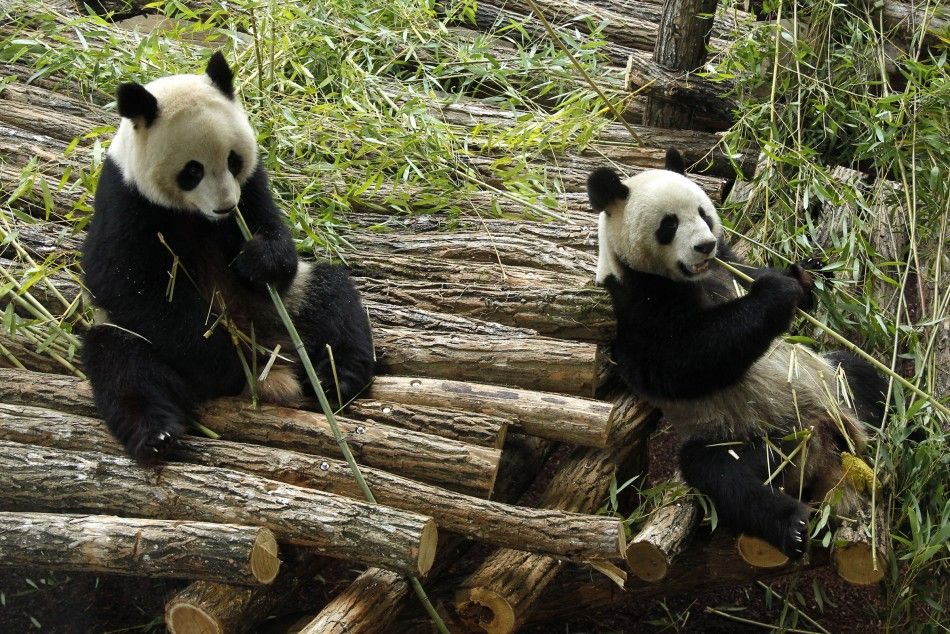 © Copyright IBTimes 2023. All rights reserved.