'Glee' Season 6 Spoilers: One Of Rachel's Exes Will Return For The Final Episodes; Will He Break Up Rachel And Sam?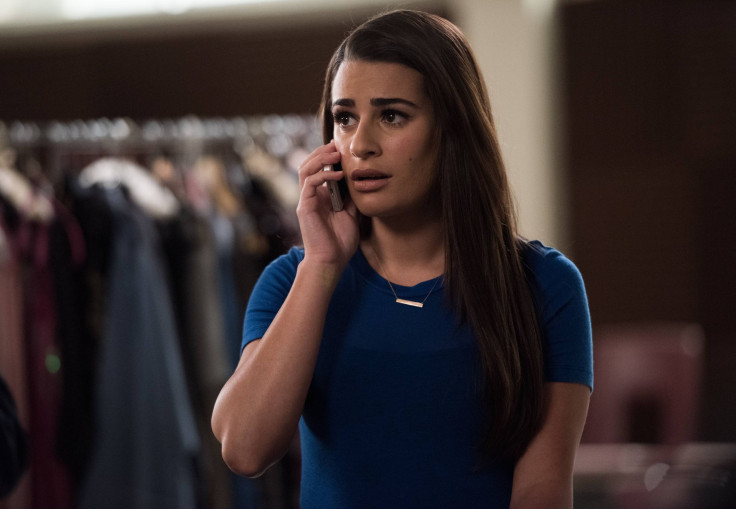 "Glee" Season 6 is wrapping up, but that doesn't mean the drama is calming down. Rachel Berry (Lea Michele) will have to face one of her ex-boyfriends in the final episodes. Her former show choir competitor, Jesse St. James (Jonathon Groff), is going to be back in her life in a major way.
Just last month, Groff was asked about Jesse on "Watch What Happens Live," but the actor had been secretive about a return to "Glee." "I don't know, that's — that's definitely a possibility," Groff said. "Maybe I do know but I can't say."
Jesse, as Gleeks will remember, was Rachel's boyfriend in "Glee" Season 1. As a member of New Directions' biggest competitor, Vocal Adrenaline, their romance was super dramatic and slightly forbidden. Rachel eventually chose Finn (Cory Monteith), and Jesse returned briefly in Season 3 to help her get accepted into NYADA. It seems Jesse won't be helping Rachel get back to college this time — he'll be pulling her away from her education.
After her flop TV show, Rachel is finally getting her confidence back. It seems she'll want to return to NYADA to finish her degree, despite dropping out when she was cast in "Funny Girl" in Season 5. In "Glee" Season 6, episode 11, she'll have to "choose between returning to NYADA and doing another Broadway show with her past love, Jesse St. James," according to the episode synopsis.
Michele and Groff hitting the Broadway stage together will sound quite familiar to many fans. The two actors found their real-life big breaks on Broadway together in "Spring Awakening" in 2006. Will "Glee" finally put a meta reference to the musical in the show? "Glee" Season 6 has basically obliterated the fourth wall in the final episodes, so it wouldn't be surprising.
Yet fans are probably more concerned about Rachel and Jesse's romantic past. While Rachel has been getting awfully close with Sam (Chord Overstreet), they might not be "endgame," as Finn called it. Sam and Mercedes (Amber Riley) had agreed last season -- despite their break up -- that they would come back to each other one day. Plus, if Rachel is choosing between Broadway and NYADA, then Rachel is leaving Sam in Ohio while she heads back to New York. Still, that doesn't mean Rachel is running back into Jesse's arms. She might try to make a long distance relationship work with Sam while she tries to fulfill her dreams, and her relationship with Jesse could be strictly professional. Fans will have to watch "Glee" Season 6 to see who Rachel finally ends up with.
The final season of "Glee" airs Fridays at 9 p.m. EST on Fox. Season 6, Episode 11 will air March 13. Do you think Jesse and Rachel will get back together? Will she stay with Sam? Or will she end the series as an independent woman? Sound off in the comments section below!
© Copyright IBTimes 2023. All rights reserved.