Google Chairman May Sell Company's 2.4 mln Shares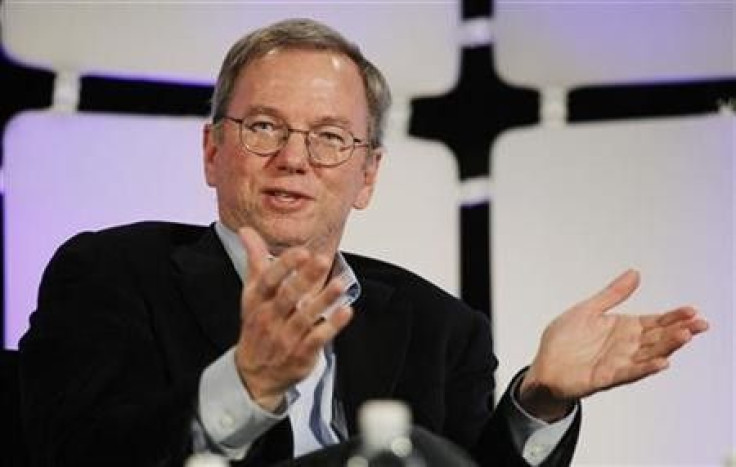 Google Inc chairman Eric Schmidt could sell as many as 2.4 million shares of the company's class A common stock as part of a predetermined stock trading plan.
Google Chairman Eric Schmidt speaks on a panel on the opening day of the Consumer Electronics Show in Las Vegas January 10, 2012.
In a filing with the U.S. regulators, the Mountain View, California-based company said Schmidt adopted the Rule 10b5-1 plan last November and could begin selling shares this month.
Schmidt, who stepped down as Google's chief executive last April after a decade of adult supervision, could bring down his voting power on the company's stock to about 7.3 percent if he sells all the shares under the plan.
As of December 31, he held 9.1 million shares of Google's Class A and Class B common stock - wielding about 9.7 percent voting power.
If Schmidt sells his shares under the plan, his overall stake would fall to 6.7 million class A and B shares - based on Google's outstanding shares as on December 31 - or about 2.1 percent of outstanding capital stock.
Schmidt, who led Google starting in 2001 to bring more management experience to a then-fledgling company, became executive chairman of the Internet giant's board after stepping down.
Google shares closed at $604.64 on Friday on the Nasdaq.
© Copyright Thomson Reuters 2023. All rights reserved.