Google Glass Update: Music Streaming, Song Identification Coming To Smart Glasses [VIDEO]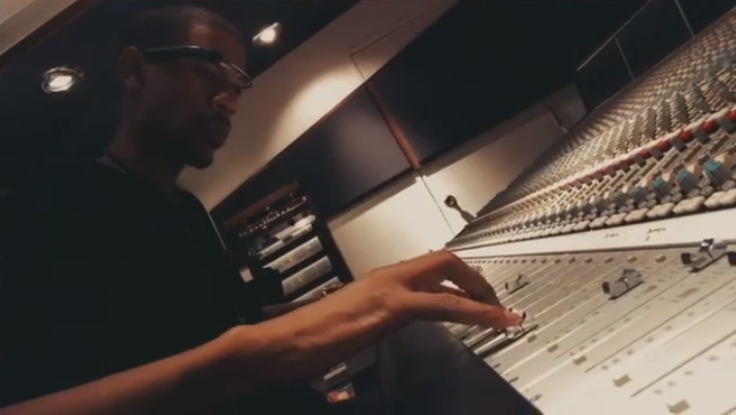 Since Google (NASDAQ: GOOG) released the Explorer Edition of its Google Glass smart glasses, it has tried to prove how useful its device can be in all walks of life, from video gamers to sky divers to tourists. Now Google is expanding Glass to musicians and music lovers with a new set of features that it announced Tuesday morning on Google Plus.
The main addition will be a new voice command for Google Glass that allows users to access their tracks from Google Play Music and the songs on All Access, Google's Spotify-like streaming service. Users just have to say, "Ok Glass, listen to" and then name a song or artist.
In a video starring DJ and producer Young Guru, there was also a Shazam-like function for identifying songs with Glass.
Google also announced that the new Google Glass stereo earbuds, which it introduced with the first Glass hardware update at the end of October, will come in a variety of colors. This may help assuage concerns some users had about the second version of Google Glass looking even less aesthetically appealing than the original.
"To all our Glass Explorers, sit tight," the Google Glass team said on Google Plus, referring to the select group of people who are beta-testing the new device. "You'll be able to dive into music on Glass soon. Look for an email in the next few weeks with more details."
Cynthia Turner, a conductor and professor of performance at Cornell University's music department, was chosen to be a Glass Explorer, and she is finding ways to incorporate the device into classical music. Turner is working on ways to use Glass to replace music stands, serve as a metronome, and show the conductor's point of view to the audience.
For now, Google Glass' new music features will only work with Google Play Music, but it's expected that third-party companies will introduce apps after Google releases its official software development kit for Glass.
© Copyright IBTimes 2023. All rights reserved.