Google Maps App For iOS 6 Released Today With New Features And UI, Where To Download [VIDEO]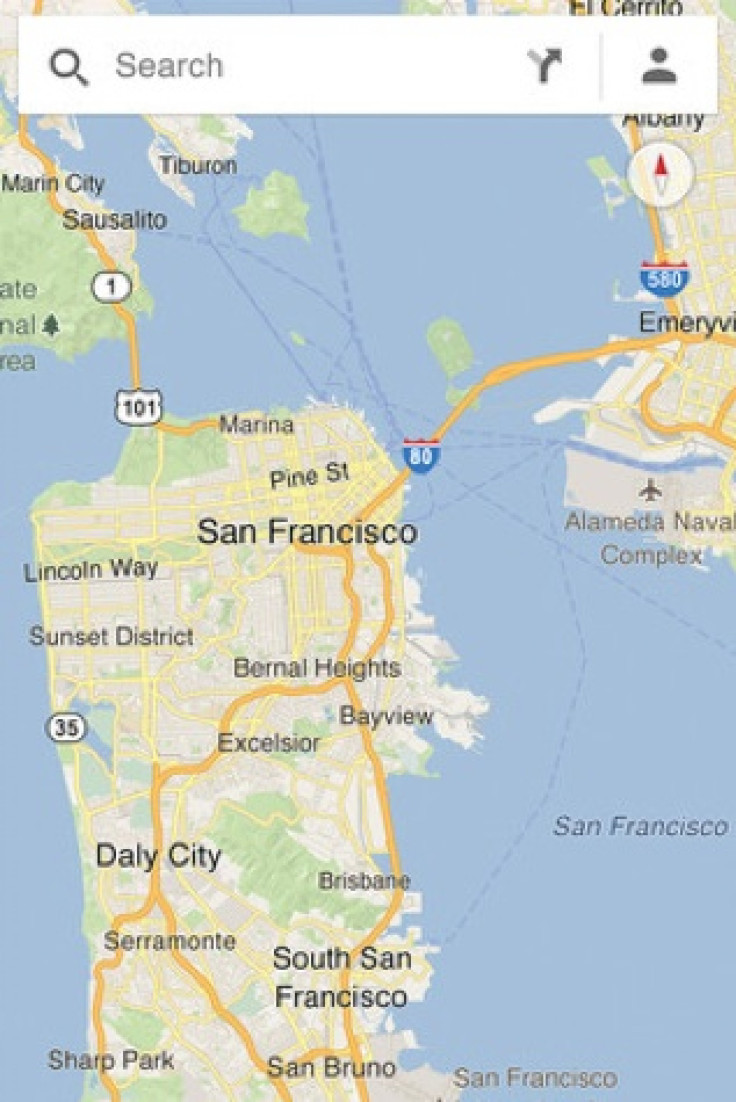 Months after Apple's troubled Maps app hit the market with iOS 6, the company has decided to bring Google Maps back to its app store. Google Maps for iOS just saw its official launch on Wednesday night, and the app has already landed the top spot in Apple's App Store.
To download Google Maps, simply head over to Apple's App Store and type "Google Maps" in the search box. A few other Google apps will also appear as search results, such as "My Places" and "My Maps Editor," but Google Maps should appear alongside these apps with its Dec. 13 release date stamped underneath.
Google's now fully-native Maps app comes with the key navigation features such as traffic updates, turn-by-turn directions, transit information, walking directions, satellite and street views, indoor photos and Zagat restaurant reviews. Offline maps, however, isn't available just yet.
Director of Google Maps Daniel Graf told The Verge that Google had started working on its Maps app for iOS "this year," but did not specify exactly when the company began developing the app. He did say that Google has taken everything it learned about app design and performance and incorporated it into Google Maps for iOS.
Graf made it clear that the brand new, refurbished app isn't just a clone of Google's edition for Android.
"We took a step back," the Google executive also said to The Verge. "We had an opportunity to create a new experience from scratch."
In terms of the user interface, Google has eliminated most of its on-screen elements to create a less cluttered, clean approach to navigation. Google Maps for iOS now simply displays a white search box with a couple of control overlays. Search results now appear on the map and in a small white box at the bottom of the screen, which Google refers to as an Info Sheet.
Tapping or swiping up on the display will reveal the full info sheet, and this cleaner design has also been implemented into retrieving directions and transit information. There are also a couple of features that may seen hidden to initial users—a two-finger swipe to the left calls up a menu with toggles for traffic and satellite view. Shaking the device will bring up an option to send a report to Google if the app is experiencing problems.
Google may have taken a little longer to launch its navigation app for iOS 6 than some had hoped because there is no direct port of the iOS 5 version of Google Maps.
"The reason is that a mapping app is not a regular app with displays and images," Grad said according to Slash Gear. "It's like a game, its OpenGSL. There's a huge team here. We worked on it for quite a while In terms of timing, there wasn't any plan to wait a bit. We wanted to get it ready, the team worked day and night and we want to give our users the best experience possible."
While iOS users may be rejoicing at the return of their favorite navigation app, it should be noted that Google Maps has not yet launched for the iPad. The version currently available in Apple's App Store is only for the iPhone, and Apple Maps will still act a the default Maps App on iPhones even after Google Maps has been installed.
Apple Maps' initial launch back in September was met with some crucial inadequacies and criticism from users. The Cupertino, Calif.-based company's self-branded app was missing public transit directions and Street View capabilities in addition to labeling some locations inaccurately.
This prompted Apple to make a very rare move: CEO Tim Cook issued a public apology on Apple's official website.
"We launched Maps initially with the first version of iOS," Cook wrote. "As time progressed, we wanted to provide our customers with even better Maps including features such as turn-by-turn directions, voice integration, Flyover and vector-based maps. In order to do this, we had to create a new version of Maps from the ground up."
The 52-year-old Apple chief continued to say that the company "fell short" when it came to its Maps app and was "working hard" to regain users' trust.
Check out the video below to get a glimpse of what to expect from the new Google Maps for iOS 6.
© Copyright IBTimes 2023. All rights reserved.
FOLLOW MORE IBT NEWS ON THE BELOW CHANNELS