Google's Course: Record Stock Price May Foreshadow Huge Legal Woes Ahead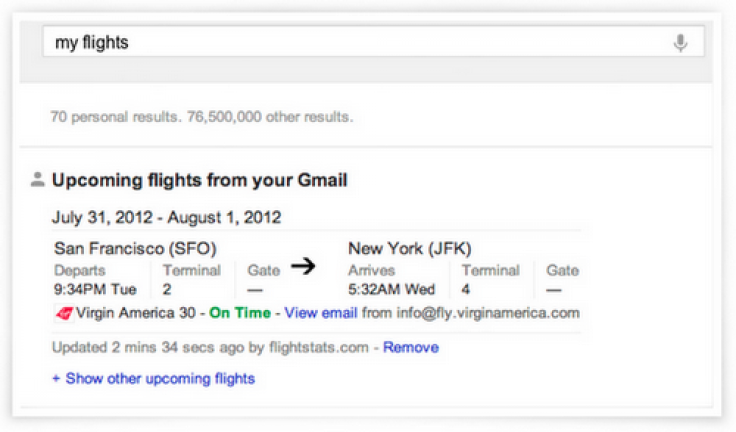 Shares of Google (Nasdaq: GOOG), the No. 1 search engine, set a record high of $672.85 on Tuesday, not quite eight years to the day of its initial public offering in which co-founders Larry Page and Sergey Brin pledged to make money without doing evil.
Now, with a market capitalization of $219 billion and an estimated 67 percent of U.S. search market share estimated by researcher comScore (Nasdaq: SCOR), the Mountain View, Calif., company that now is also one of the world's top makers of smartphones may also be preparing for a day in court.
In Washington, D.C., investigators and lawyers at both the U.S. Federal Trade Commission and the antitrust division of the Department of Justice are deep into a lengthy probe of Google.
In April, Beth A. Wilkinson, a partner with Paul, Weiss, Rifkind, Wharton & Garrison, was hired by the FTC as outside counsel for the probe. Wilkinson, the spouse of Meet the Press moderator David Gregory on Comcast Corp.'s (Nasdaq: CMCSA)'s NBCUniversal network, is a former Justice Department lawyer who won two exceptional service awards.
Last week, when Google signed a consent decree with the FTC and paid a record $22.5 million fine for abusing consumer privacy, FTC regulators expressed extreme displeasure with the search engine company.
David Vladeck, director of the FTC's bureau of consumer protection, noted that Google had previously acknowledged infringing upon privacy in its collection of photos for StreetView that enhances Google Maps as well as for its discontinued Google Buzz website.
The company said, 'We didn't know. We didn't realize. We didn't know what was going on,' '' Vladeck said during a press briefing last week. That raises a red light to regulators. Google will be under scrutiny through early 2014 just to ensure it doesn't violate its latest settlement.
Google, which maintains a large Washington office, acknowledges the federal probes without comment. As well, the company is also under investigation by the antitrust unit of the European Commission in Brussels.
David Drummond, Google's general counsel, has cooperated with the probes but also has beefed up the company's defenses with hires from the FTC and other federal agencies. The company's blue-chip board of directors doesn't include any high-powered lawyers but does include Shirley Tilghman, president of Princeton University, and John Hennessy, president of Stanford University, as well as the lead independent director.
Moreover, the Obama-Biden Administration has taken a tougher line on antitrust policy than the preceding Bush-Cheney Administration. Last year, it sued AT&T Inc. (NYSE: T), the No. 1 telecommunications carrier, to prevent the takeover of T-Mobile USA, a unit of Deutsche Telekom (Pink: DTEGY). Rather than face trial this year, AT&T abandoned the effort.
At the same time, Google has been allowed to make acquisitions into new sectors, especially when it required approval to public companies or units. This week, for example, it announced plans to acquire the Arthur Frommer travel guides from publisher John Wiley m& Sons (NYSE: JW/A) for an undisclosed sum.
Two years ago, it was allowed to acquire private flight-data provider ITA Software for $700 million but only after agreeing to allow competitors including Kayak Software (Nasdaq: KYAK), TripAdvisor (Nasdaq: TRIP), Microsoft (Nasdaq: MSFT) and others to use the software through at least 2016.
In May, Google was allowed to complete the $12.5 bilion acquisition of Motorola Mobiloty Holdings to move directly into the smartphone market. Its Android OS for smartphones, is No. 1 in share, of course, with 68.1 percent share in the second quarter, according to IDC estimates, Apple's (Nasdaq: AAPL) iOS was a distant second, with only 16.9 percent. Android's share in teh year-earlier quarter was only 46.9 percent.
With the presidential election set for Nov. 6, it's likely any action against Google would be brought - or settled - before then. That's part of what happens to the biggest U.S. technology companies.
Antitrust cases against AT&T and International Business Machines Corp. (NYSE: IBM) lasted for decades. In 1983, AT&T, under the spur of U.S. District Court Judge Harold H. Greene divested itself from the old AT&T into the former Baby Bells and got out of making equipment. Federal supervision of IBM's role in the mainframe computer business ended in 1982 after 13 years.
Microsoft, as well, was under supervision by a federal judge for more than a decade after it was forced to unbundle software and its Internet Explorer web browser from PCs and servers licensed to original equipment makers for sale. Judge Collen Kollar-Ketelly supervised Microsoft's settlement of that case until May 2009. It was brought in 1998.
© Copyright IBTimes 2023. All rights reserved.
FOLLOW MORE IBT NEWS ON THE BELOW CHANNELS