'Gotham' Season 2 Spoilers: Will Jim Gordon Become Commissioner Soon? New Clip Teases GCPD Leadership Change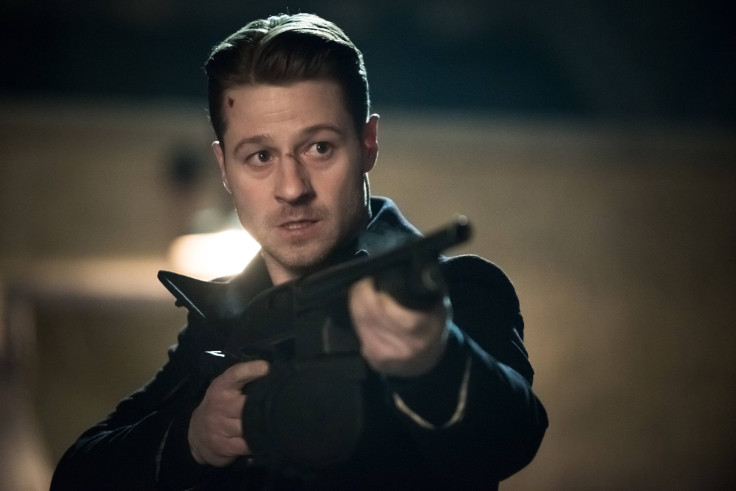 Batman fans know that eventually Jim Gordon on "Gotham" will be the commissioner of the GCPD. Could this moment already be arriving in Season 2 after what happened to Captain Barnes in episode 19? Or will another officer step up to fill the shoes left behind by the captain in episode 20, titled "Unleashed"?
In episode 19, Captain Barnes (Michael Chiklis) was left for dead by Theo Galavan (James Frain) after he was stabbed in the stomach. Gordon showed up to get help for Barnes, but it's unclear if he survived the attack or not. If he did, he's likely to be in the hospital for a little bit. If he didn't, the GCPD could be looking for not just a temporary new captain, but a permanent one. Could this new leader be Jim Gordon (Ben McKenzie) or even Harvey Bullock (Donal Logue)?
ComicBook.com shared an exclusive clip from episode 20, which showed Gordon and Bullock at GCPD headquarters following the Azrael events of episode 19. The GCPD is left without a leader and is looking for guidance. Because Gordon still isn't back to being a cop, he tells Bullock to say something to his fellow officers in place of Captain Barnes. Bullock then goes on to give an inspirational speech to fire up the police force to catch Theo.
"It's like the bad guys in this town just keep getting weirder and weirder, but under that mask is just a man and he can bleed, just like you and me," Bullock says. "And if he bleeds he can be beaten."
While the GCPD takes off to search for Theo, Bullock and Gordon remember that Theo's sister Tabitha (Jessica Lucas) is still in town so they decide to pay her a visit. You can watch the full clip here.
For now, it appears that Bullock will be calling the shots at GCPD until Barnes returns or they find another replacement. However, if Gordon does become a cop again soon, the role of captain would put him on his way towards commissioner.
Watch a promo video for episode 20 below:
"Gotham" Season 2, episode 20, airs Monday, May 9, on Fox at 8 p.m. EDT.
© Copyright IBTimes 2023. All rights reserved.
FOLLOW MORE IBT NEWS ON THE BELOW CHANNELS