Gotti Family Under Investigation: Mob Boss' Daughter Victoria And Sons Raided By FBI In New York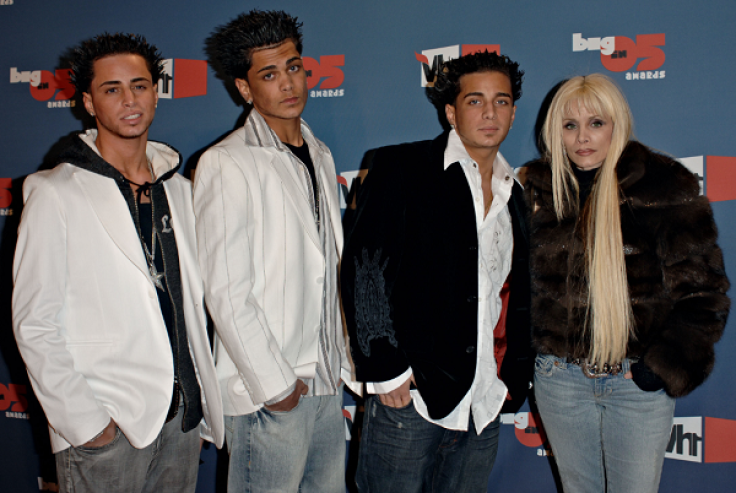 The Gotti family has once again found themselves targets of the government after the Long Island mansion belonging to notorious mobster John "Teflon Don" Gotti's daughter, Victoria Gotti, was raided Wednesday by federal agents. Her sons' auto parts store in the New York City borough of Queens was also raided, according to reports. Federal agents were given warrants authorizing them to search the properties for an investigation on the behalf of the Internal Revenue System.
This comes just one month after federal agents raided a Howard Beach, Queens home that belonged to the late crime boss, which was sparked by the arrest of Gotti's son, John Gotti Agnello, after police discovered a bottle of testosterone, Xanax, 205 Oxycodone pills, 18 methadone pills and marijuana during a traffic stop in early July. He was initially pulled over for having tinted windows but was taken by authorities after they found the drugs as well as $5,600 in his vehicle's center console and $2,271 in cash in his pocket.
While it's unclear what specifically led the feds to Gotti's Long Island home, authorities say the latest was raid is part of an investigation overseen by a federal prosecutor from the Brooklyn U.S. Attorney's tax fraud section.
According to sources, Gotti's children are the targets of the investigation, New York Daily News reported. Their father, Gotti's ex-husband and former mafia member Carmine Agnello, is currently awaiting trial in Cleveland following his 2015 arrest for his involvement in a stolen car ring.
Gotti has resided in the 6,000 square foot mansion for more than 30-years. The neoclassical-style house was the setting for her former A&E reality show, "Growing up Gotti," which also starred her three sons, John Gotti Agnello, Carmine Gotti Agnello and Frank Gotti Agnello, all of whom currently live in the house with their mom.
Gotti's other mansion in Old Westbury, which was also seen on "Growing Up Gotti," was not affected by the raid. According to Newsday, the mansion has been listed for sale for years and Gotti just recently dropped the house's asking price down to $2.399 million.
© Copyright IBTimes 2023. All rights reserved.