Grandmother Turns In Teenager After Finding School Mass Shooting Plan In Notebook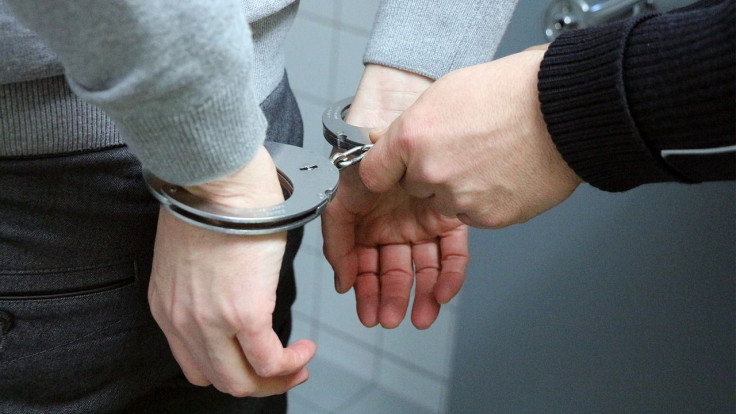 An 18-year-old student from Washington was arrested Tuesday after the teen's grandmother found out about his plans to carry out mass shooting in a state school and informed the authorities. Everett police arrested Joshua Alexander O'Connor from ACES High School on the suspicion of attempted murder and other charges.
O'Connor's grandmother dialed 911 and showed the police officers a journal in which her grandson wrote about the details of his plan to shoot students and also use a homemade explosive, police said.
According to court documents, O'Connor wrote in the journal he wanted the number of deaths to be high so that the shooting incident would become infamous. His written plans in the journals consisted of constructing pressure-cooker bombs, using explosives and activating inert grenades for the maximum number of casualties, the San Francisco Chronicle reported.
O'Conner wrote in his journal that he was learning from the past mass shooting incidents and that he couldn't "wait to walk into that class and blow all those (expletives) away ," a Seattle Times report said.
According to a document of probable cause submitted by the Snohomish County Prosecuting Attorney's Office, the grandmother rang up the police, alarmed after reading the pages of the journal.
Andy Muntz, a spokesman for the Mukilteo School District, said, "We are really grateful to the grandmother. It couldn't have been easy for her to do. … It speaks to the importance of the saying, 'if you hear something or see something, call authorities,' and that's what she did. It's quite possible she saved many lives including her grandson's [O'Connor]."
O'Connor allegedly wrote in the journal, "I'm preparing myself for the school shooting. I can't wait. My aim has gotten much more accurate…"
"I've been thinking a lot…I need to make this shooting/bombing at Kamiak [High School] infamous. I need to get the biggest fatality number I possibly can. I need to make this count. I've been reviewing many mass shootings/bombings (and attempted bombings. I'm learning from past shooters/bombers mistakes, so I don't make the same ones," he continued.
O'Connor further wrote he decided which school to carry out the shooting at — Kamiak High School, where he used to study, or ACES High School, which he attends currently — by "a coin toss." The teenager, according to the probable cause document, wrote ACES High School "won" the coin toss.
Court documents further said O'Connor's grandmother, after reading the journal, took a look inside her grandson's guitar case and discovered a semi-automatic rifle in the case. She was terrified to discover what seemed to be O'Connor's well-laid out plans to carry out the shooting.
She also told the authorities she was unaware O'Connor had a rifle.
The report then said, on searching O'Connor's room, the police noticed two military grade grenades after which they left the premises to get a warrant.
Prosecuting lawyers also alleged, after searching O'Connor's room, the police gathered evidence that revealed he was a part of an armed robbery that took place in a nearby convenience store Monday, where two people wearing masks went inside the outlet and demanded money.
The court documents also stated when the police authorities took O'Connor to the South Everett precinct, he pulled out one hand from the hand cuffs and tried to make a run for it. According to police authorities, he then fell on a piece of bark and "mule-kicked" an officer who was chasing him.
However, public defender Rachel Forde stated the possession of the rifle and grenade shells fell under a legal domain. Forde also said the "musings and ventings" in the journal wasn't evidence enough to hold a charge of attempted murder, San Francisco Chronicle reported.
© Copyright IBTimes 2023. All rights reserved.