Graphic book reimagines key time in Steve Jobs' life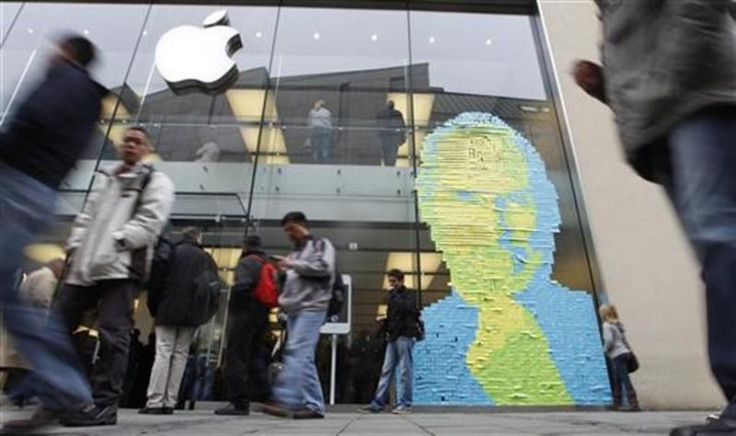 Another new book about late Apple co-founder Steve Jobs is hitting bookshelves next month, this one a graphic narrative exploring the innovator's spiritual development, the publishers announced on Wednesday.
The Zen of Steve Jobs, by Forbes reporter Caleb Melby, is describe as a thoroughly researched interpretation of a well-documented period in Jobs' life which revolutionized technology and design, Forbes Media and John Wiley & Sons said.
While the book spans the 1970s to 2011, it centers on the period starting in 1985 when Jobs left Apple and founded the computer company, NeXT.
During that time he forged a relationship with a Japanese Soto Zen Buddhist priest, Kobun Chino Otogawa, a spiritual friendship that is reimagined in The Zen of Steve Jobs, which will be illustrated by the data visualization firm JESS3.
Kobun was to Buddhism as Jobs was to technology: a renegade and a maverick, the publishers said in a statement.
Their time together, they said, was central to the great leaps forward that Apple took later on, after Jobs rejoined the company in 1996 and it became a model for design and business strategy.
One section, set in the mid-1980s, takes places at a California Zen retreat. Kobun teaches Jobs walking meditation, and alludes to Jobs' quest to understand ma, a Japanese design concept which the publishers said was apparent in the simplicity of today's Apple products.
After Jobs returned to Apple, his Buddhist experiences influenced his corporate philosophy, the publishers said.
The book is just one of many creative arts offerings to arise since Jobs' death in October. An off-Broadway play, The Agony and the Ecstasy of Steve Jobs won strong reviews and extended its run after tickets sold out, and Walter Isaacson's biography Steve Jobs became an instant bestseller.
(Reporting by Chris Michaud; editing by Patricia Reaney)
© Copyright Thomson Reuters 2023. All rights reserved.