Greece Power Outage: Acropolis In Athens Plunged Into Darkness Amid Greek Debt Crisis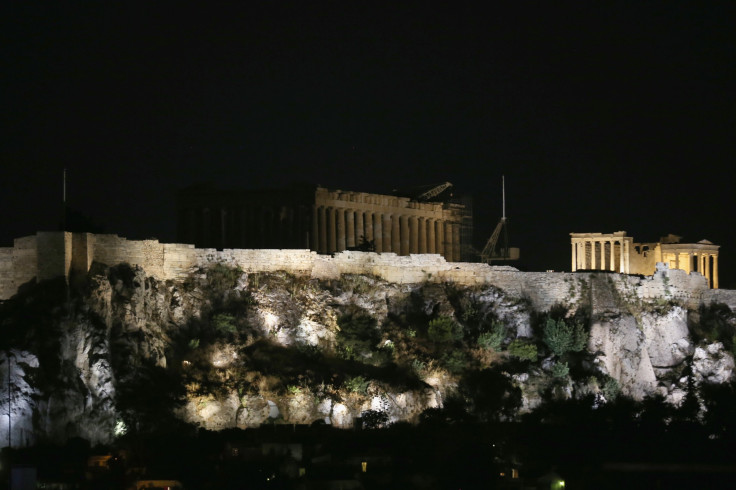 The lights at the Acropolis overlooking Athens went out briefly Thursday night. Sitting atop the UNESCO World Heritage site are the Parthenon and the Erechtheon, widely considered among the most important and revered cultural monuments in the Western world. A tweet about the power outage was posted just after 10 p.m. local time in Greece, and within 15 minutes, another Twitter user had announced that the power had been restored.
The power outage comes as Greece wrestles with a massive debt crisis. Last weekend, the Greek people voted not to accept international creditors' bailout terms, which would have imposed more austerity measures that piled on more pension cuts and higher taxes after the five years of austerity the country has already suffered through. The result of turning down the creditors' bailout deal was not immediately clear, and many in the country worried that Greek leaders' defiant stance risked Greece's participation in the eurozone.
© Copyright IBTimes 2023. All rights reserved.