'Halo 4' Release Date Confirmed For Nov. 6, 2012: Will Microsoft Miss Bungie? [TRAILER]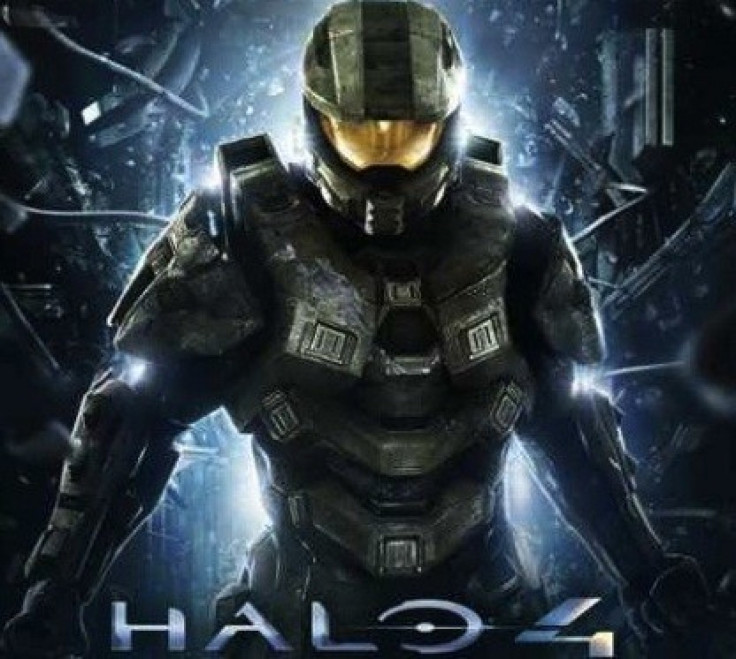 Halo 4, the next game in Microsoft's popular Halo franchise and the first major game to be released by a studio other than Bungie -- that honor goes to developer Kirkland, Wash.-based 343 Industries -- will be released on Nov. 6. The company's first-look trailer for the new game is featured below, as well as the official debut trailer.
We are beginning a new saga with 'Halo 4' and embarking on a journey that will encompass the next decade of 'Halo' games and experiences, said Phil Spencer, Microsoft Studios' corporate VP. Millions of fans worldwide have been eagerly awaiting the opportunity to step back into the boots of Master Chief, and, with 'Halo 4' leading the charge, we're confident 2012 will be the most successful year in Xbox history.
The entire Halo franchise takes place in the distant future -- roughly the 2550s -- and follows the tale of a surgically-enhanced supersoldier named Master Chief, who seeks to defend the human race from all types of nasty alien races. At the end of the third game released in 2007 (spoilers ahead, for those years late), Master Chief is thought to be dead when he really just entered a cryonic sleep, telling his AI assistant Cortana to wake me, when you need me.
Halo 4 will reportedly take place about four years after the events of the third game, and will attempt to mark a new beginning for a first-person shooter sci-fi franchise that broke sales records and captured the minds and attention spans of millions of gamers.
According to Microsoft's press release, gamers will discover many unanswered questions around the fates of the series' beloved hero, the Master Chief, and his artificial intelligence companion, Cortana, as the heroic protagonist returns to confront his destiny and face an ancient evil that threatens the entire fate of the entire universe.
343 Industries will have a lot to live up to: Bungie achieved a subtle balance with simple goals, a compelling storyline, fluid controls, and rewarding gameplay. From the original game released in 2001, Halo: Combat Evolved, to the developer's finale with Halo 3, Bungie created billions of dollars for Microsoft, which acquired Bungie in 2000. The final game in particular broke launch-day records for any entertainment product in history, and also went on to become the best-selling game in 2007, even though it was released in September.
Bungie created two more games after the main franchise concluded, including Halo 3: ODST in 2009, and Halo: Reach in 2010. However, 343 Industries has enjoyed a transition period with Bungie, where the company got to learn about how to create a successful Halo game without the original developers.
343 Industries' first project was a mobile Halo game designed for Windows Phone 7 and the Xbox 360, called Halo Waypoint. Even though that wasn't a true Halo game, 343 Industries learned how to incorporate accomplishments and role-playing elements to create an additional layer for the franchise.
The transition continued with Halo: Reach. Even though it was developed by Bungie, 343i took control of the game's servers roughly a year after it was released and developed several multiplayer maps for the game. The company's first real attempt at a full game was the 2011 remake of Halo: Combat Evolved, called Halo: Combat Evolved Anniversary. Even though the game was actually developed by Saber Interactive, 343 Industries oversaw the entire production.
The company also got a few other shots at the Halo mythology, including creating books, graphic novels, comics, apparel, and licensed collectibles. The team is clearly a big fan of the Halo saga.
And now, on Nov. 6, 2012, 343 Industries will show audiences around the world how it creates a full Halo game from the ground up. It may not be a clone of Bungie's work, but the 343 has plenty of past material to work with. The team also has the experience to make it work, but hopefully the company has listened to both compliments and complaints of the franchise to make the next chapter in this decades-long space adventure the most compelling one yet.
Microsoft says that Halo 4 will be featured in a special segment on tonight's episode of TBS' late night talk show CONAN, hosted by Conan O'Brien.
Check out the first-look trailer for Halo 4 below, as well as the official debut trailer below that one. Do you expect 343 Industries to make us forget about Bungie? Let us know in the comments section below.
© Copyright IBTimes 2023. All rights reserved.