With Help From André Agassi, Longines Launches Conquest V.H.P. Collection
Sponsored content from Modern Luxury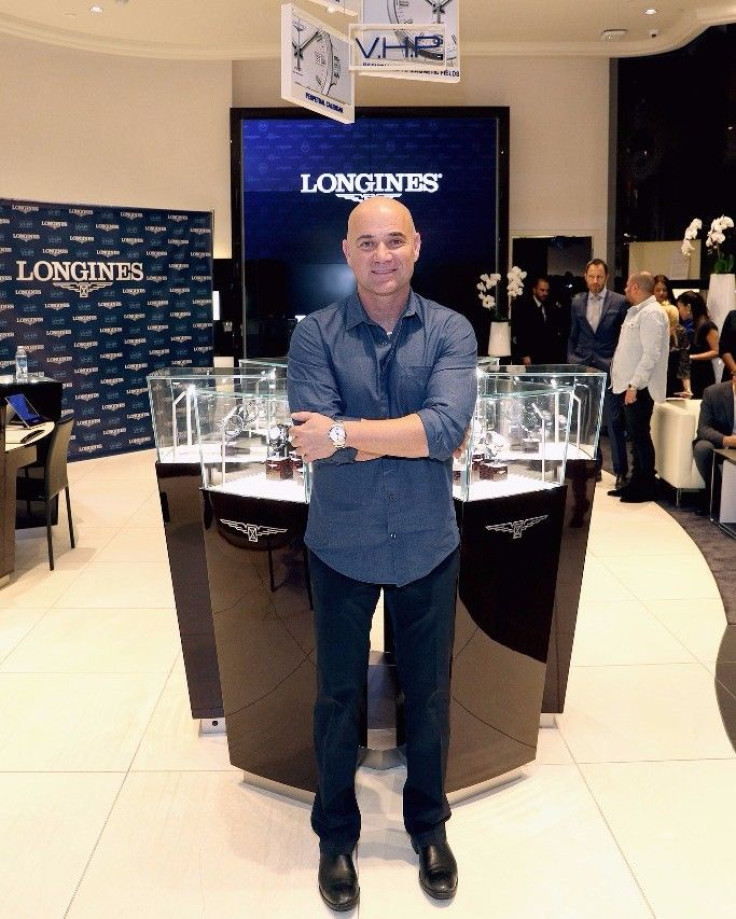 Ringing in the new Conquest V.H.P. collection with V.I.P. and brand ambassador André Agassi at the Longines Boutique in downtown Manhattan, Longines introduced the world to a new level of virtuosity in the world of quartz watches. "V.H.P." stands for "Very High Precision," and it delivers: with a deviation of just +5/-5 seconds per year, it is one of the most precise analogue watches in the world.
The cocktail at the Longines boutique at the Westfield World Trade Center was just part of a larger, grander slate of events designed to educate the public about the history of quartz and elaborate on where these new pieces fit into that bigger picture. Longines's museum flew out pieces to illustrate the history of quartz time measurement, from the chronometers of the early '50s to the first quartz wristwatch (produced by Longines, naturally) in 1969, to Longines's original Conquest V.H.P., from 1984.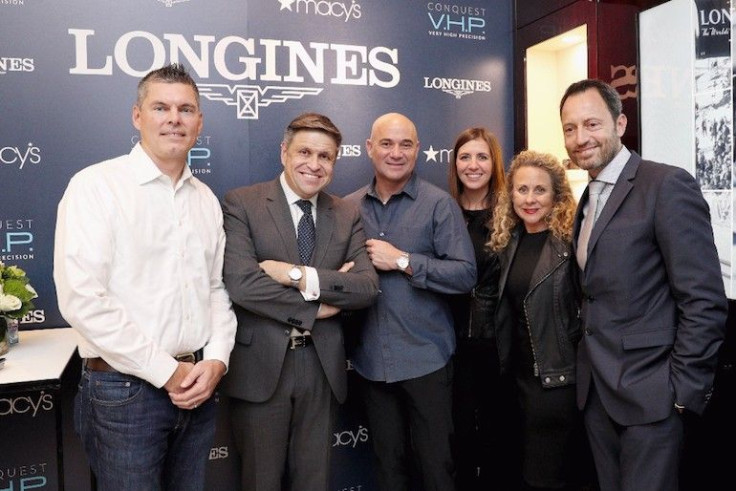 In addition to its extreme precision and Longines elegance, the new Conquest V.H.P. possesses the ability to reset its hands after an impact or exposure to magnetic fields, a resilience that speaks to Longines's technical expertise. Agassi, the tennis legend who has been a Longines Ambassador of Elegance for the last ten years, summed it up nicely: "As an athlete, precision and timing are everything. I like a real sports watch like the Conquest V.H.P. that can stand up to strong forces, like a powerful serve… Tennis can get really physical. It's important that a watch be built to last. You don't want to have to worry about anything that takes away from your performance."
The new collection is a natural move for Longines, known for its precision timing since at least 1881, when Longines watches were used to judge horse races in New York. The brand continues to enjoy a deep relationship with not only equestrianism, but also tennis, gymnastics, skiing, archery and any other endeavor that prizes precision, timing… and, of course, that ineffable quality known as elegance.