Here's How Donald Trump And Don Jr. Reacted To Ex-POTUS' Second Indictment Over 'Boxes Hoax'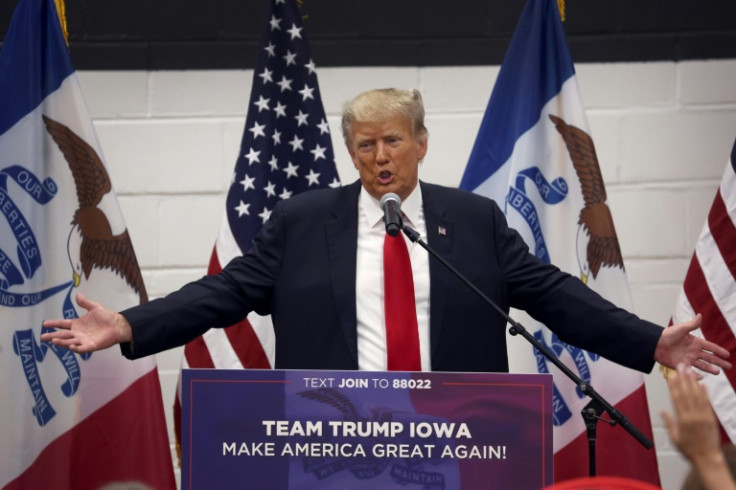 KEY POINTS
Donald Trump called the special counsel's classified documents probe "boxes hoax"
Donald Trump Jr. called America a "3rd world Banana Republic" after his father was indicted for a second time
The former first son alleged the indictment was meant to cover up a whistleblower testimony against Joe Biden
Donald Trump and his son Donald Trump Jr. lashed out on social media Thursday after the former president was indicted for a second time this year, this time on federal charges in relation to his handling of classified documents after he left the White House.
In a series of posts on his Truth Social account, the ex-POTUS and current Republican frontrunner called the probe into his handling of classified documents that were brought to his Mar-a-Lago resort in Florida a "boxes hoax" and claimed that the Department of Justice (DOJ) special counsel's investigation was selective and biased.
"The corrupt Biden Administration has informed my attorneys that I have been indicted, seemingly over the boxes hoax, even though Joe Biden has 1,850 boxes at the University of Delaware, additional boxes in Chinatown, D.C., with even more boxes at the University of Pennsylvania, and documents strewn all over his garage floor where he parks his Corvette, and which is 'secured' by only a garage door that is paper thin, and open much of the time," Trump wrote.
Trump insisted in another post that he is "an innocent man" and claimed that he never thought it was possible to indict a frontrunner candidate in a presidential election.
"I never thought it possible that such a thing could happen to a former president of the United States, who received far more votes than any sitting president in the history of our country, and is currently leading, by far, all candidates, both Democrat and Republican, in polls of the 2024 presidential election," Trump claimed.
The real estate mogul also claimed that his indictment marks a "dark day" for the country, which he said is in "serious and rapid decline."
On Thursday evening, Trump posted a four-minute video message in which he maintained his innocence and accused the Biden adminstration of being "totally corrupt."
He alleged that the special counsel investigation, along with the other probes into his conduct, was a form of "election interference" and was part of the "greatest witch hunt of all time."
"We are a nation in decline, and yet they go after a popular president – a president that got more votes than any president in the history of our country by far," Trump said in the video. "There's never been anything like what's happened. I'm an innocent man."
The former president's son took to Twitter on the same day to slam his father's latest indictment, claiming that the only reason why the DOJ came after his father was that "they know Biden can't beat him in a fair race."
"Biden's corrupt DOJ is openly interfering in the 2024 presidential election to stop Trump because they know Biden can't beat him in a fair race. That's what this is really all about and everyone knows it," Don Jr. claimed.
The former president's namesake also tweeted that the only way to stop Biden's attacks on their family is to reelect Trump back in the White House.
Don Jr. also suggested that the DOJ was trying to cover up a story about Biden allegedly taking a bribe from a Ukraine-based oil company when it indicted his father "over BS charges."
"On the same day that a story broke about a whistleblower alleging Joe Biden took a 5 million dollar bribe from Burisma in Ukraine, Biden's corrupt DOJ decides to indict Trump over BS charges. Do you really think that's a coincidence?" the former first son claimed.
Trump has been charged with seven counts in the indictment, an unnamed source familiar with the matter told CNN.
In April, the Manhattan district attorney also charged Trump with 34 counts of falsifying business records.
Trump said that he has been summoned to appear at the federal courthouse in Miami, Florida, Tuesday at 3 p.m.
Biden is also currently under federal investigation after classified documents from the Obama administration were found at the President's former office in Washington, D.C., and his home in Wilmington, Delaware, NBC News reported.
Earlier this year, Biden said that he was "cooperating fully and completely" with the DOJ's probe.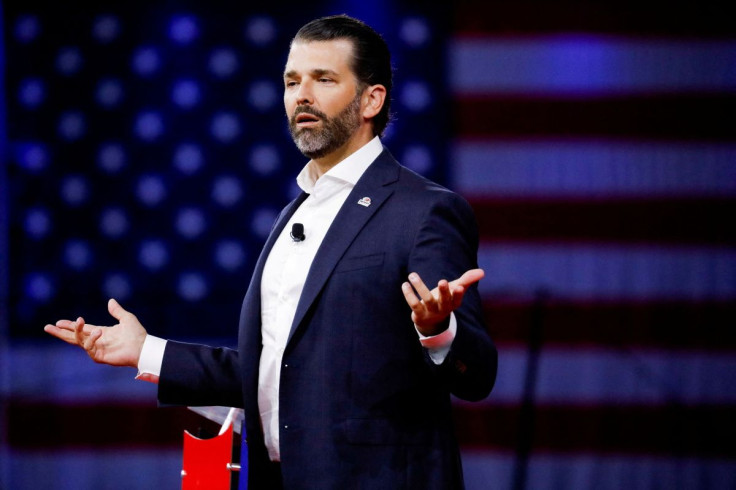 © Copyright IBTimes 2023. All rights reserved.