Here's What To Expect From SEVENTEEN's Seungkwan's Return In September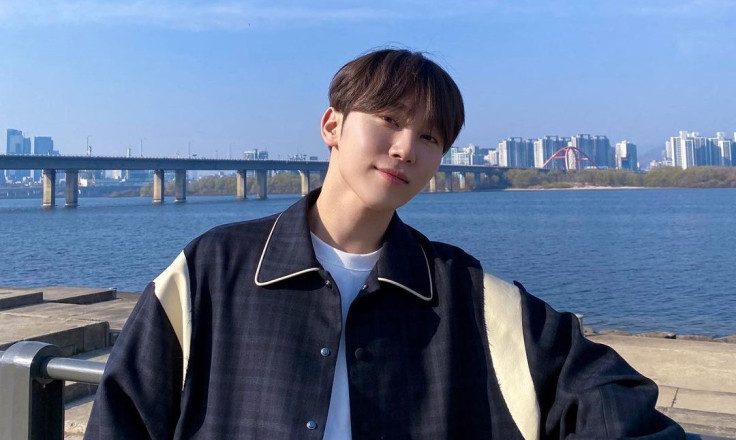 KEY POINTS
Seungkwan updated CARATs with several photos and a heartfelt letter on Weverse
SEVENTEEN's agency, Pledis Entertainment, announced Seungkwan's return in September
Seungkwan took a hiatus at the beginning of July because of health concerns
CARATs – SEVENTEEN's fans – were presented with good news Wednesday when SEVENTEEN's agency, Pledis Entertainment, announced Seungkwan's return from his health-related hiatus, which was followed shortly by the member's Weverse update.
According to a report by local media outlet Ilgan Sports, Pledis Entertainment announced that Seungkwan is currently concentrating on his recovery and is expected to resume his activities by September at the latest.
With the confirmation that Seungkwan will rejoin his bandmates, CARATs can expect to see the 25-year-old SEVENTEEN member's participation in SEVENTEEN's highly-anticipated comeback in October. He may also be able to join his group's "Follow" to Japan tour in September and November.
Seungkwan is also set to appear on Netflix's upcoming survival show "The Devil's Plan," alongside other celebrities and professionals from various fields. They will compete for the 500 million Korean won (~$392,000) prize money and get recognized as the brainiest player on Netflix's new survival game show, per MBC Entertainment.
However, Netflix has yet to announce the release date for "The Devil's Plan."
Meanwhile, on the same day of his agency's announcement, Seungkwan updated CARATs with a series of photos and a long, heartfelt letter on Weverse.
He opened up to his fans and shared how much he missed them. Then, he went on to assure them that he was resting and recovering.
Seungkwan also thanked CARATs for supporting and waiting for him since he went on a hiatus starting in July.
"... Thanks to you, I'm getting a lot better. It feels like we'll be able to meet soon," he said.
CARATs weren't the only ones who flooded Seungkwan's Weverse post with encouraging messages and support. His SEVENTEEN bandmates also expressed support for him on the platform.
The members celebrated the news of his comeback and commented how much they'd missed their bandmate and how excited they were for his return.
On Thursday, Vernon, the last member to comment on his post, left a reply on Seungkwan's post with a white heart emoji.
In July, Pledis Entertainment announced that Seungkwan would be sitting out SEVENTEEN's upcoming events, including the group's "Follow" to Seoul tour, a fan sign event in China and the Tencent Music Awards 2023.
This announcement was made after Seungkwan visited the hospital and was advised to rest and recover.
Though he was unable to perform with his bandmates during their "Follow" to Seoul concert because of his health concerns, he took to Instagram to share that he was present at the live show as part of the audience.
In other news, SEVENTEEN released the 89th episode of the group's variety web series "Going Seventeen."
With the news about Seungkwan's return, the SEVENTEEN members' interaction on Seungkwan's post and the release of the new episode of "Going Seventeen," Seungkwan trended on Twitter under the Korean music topic with over 62,400 tweets.
Many tweets were video clips of Seungkwan from the "Going Seventeen" episode.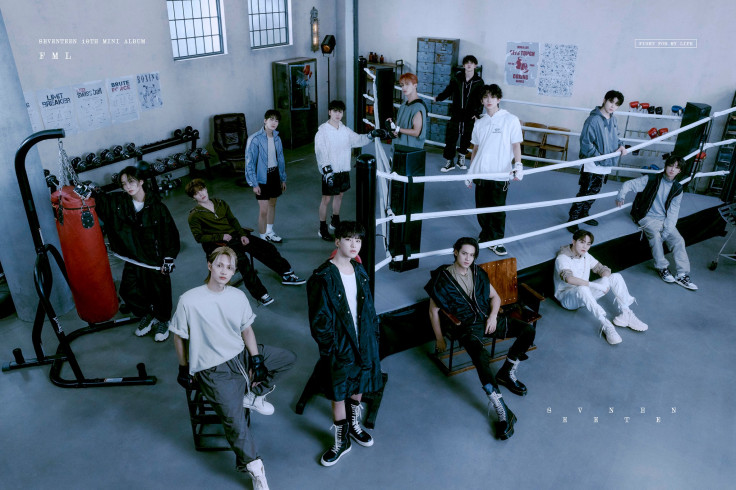 © Copyright IBTimes 2023. All rights reserved.