Honor Killings: Guilty Afghan-Canadian Family Will Keep its Millions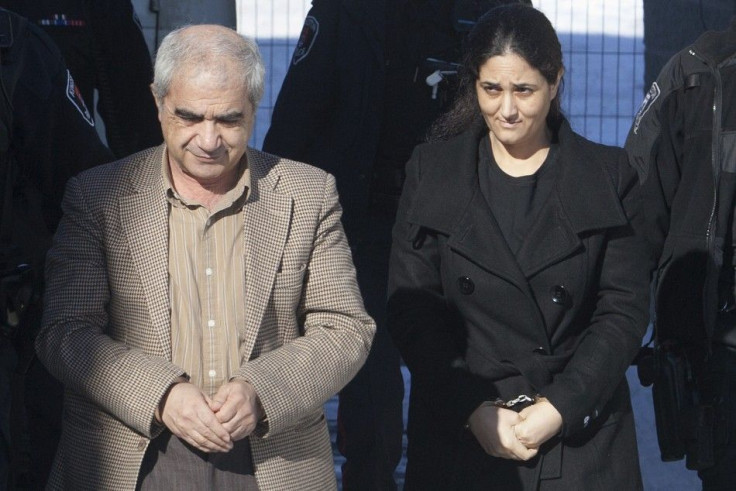 Mohammad Shafia -- found guilty Monday of the honor killing murders of his three daughters -- will get to keep his millions of dollars in real estate holdings and personal wealth while serving a life sentence in prison.
Being sent to jail doesn't have any impact on your assets or property, said Michael Mulligan, a criminal lawyer in Victoria, British Columbia, Canada. You're free to do what you will with them.
Shafia, his wife Tooba Yahya and son Hamed Shafia were convicted of first-degree murder for drowning the three teenagers and Shafia's first wife in June 2009. They tried to make the murders look like an accident by placing the bodies in a car and pushing the vehicle into a canal.
Prosecutors in the Quebec trial said the daughters were killed because they acted immodestly and broke with Shafia's conservative Muslim values. One of the daughters had a Christian boyfriend, for example, and the family punished the others after they found pictures of the girls in sleeveless shirts and short dresses.
The first-degree murder conviction carries a sentence of life in prison with no chance of parole for 25 years. But even while in prison, the three will be able to spend their money, albeit with restrictions, and each will get special checking and savings accounts.
There are limited things to spend money on (in prison), Mulligan noted. You can spend it at the canteen and inmates must buy their own toothpaste, shampoo, chocolate bars, etc.
(However, they will not be able to purchase cigarettes, the inmate-currency of lore. Smoking was outlawed in all Canadian federal prisons in 2008.)
Shafia's Fortune
Mohammad Shafia was a successful businessman and had amassed a comfortable fortune while living in Afghanistan, Pakistan, Dubai, Australia and eventually Canada. According to family members, Shafia started a business selling electronics in Afghanistan, and a cousin of Yahya even told The National Post that during a brief period working in the Afghan government, Shafia would collect large bribes from the families of prisoners.
The patriarch eventually expanded his business to selling cars, which he did even while fleeing with his new family to Pakistan during the war with the Soviets. He eventually migrated to Quebec under its investor immigrant program. There, he purchased a strip mall for $2 million. He also sold a house in Kabul for close to $1 million and was building a mansion in a Montreal suburb at the time of his arrest, according to the Toronto Star.
But even now that he's in prison, it will still be up to the domineering head of the Shafia household to make financial decisions for the family.
But you might have a real hard time enjoying your house if you're in prison, Mulligan said, noting that someone given a life sentence may want to sell their property.
Essentially, because the family's assets had nothing to do with the family's crime, they get to hold on to their wealth. In general terms, if the crime had not been murder, but theft, money laundering, the destruction of an object with a tangible value, etc., then the family would have to pay either restitution to the victims or to the state.
In terms of finance, almost everything is the same regardless of the conviction. The Shafias will still have to pay taxes on their property and investment income and for the support of the two youngest children in the family, who are currently under the care of social services.
And dying in prison is the same as dying in free society. Assets are distributed according to a will; if there is no will, the province of Quebec has guidelines for what to do.
Convicted terrorists are the exception.
Under Canadian law, the government can seize the property of anyone found guilty of terrorism in the country, and has the option of selling the assets and giving the money to the victims of the criminal's actions. Additionally, the attorney general can even issue a restraint order prohibiting any person from disposing of, or otherwise dealing with any interest in, assets outside of the country.
A Damning Search
The Shafia family was apparently preparing for what might happen. Police discovered that in the days before and after the girls were killed, someone using the family's laptop did an online search for Can a prisoner have control over his real estate and Can a prisoner have rights to sell his real estate.
Additionally, in what was eventually used as evidence in the trial, someone searched for Montreal jail, where to rent a boat in Montreal and even where to commit a murder. Because the searches were in English, police believe that the son Hamed Shafia was the Googler.
If it was Hamed, he probably also learned that the rules regarding his family's wealth wouldn't change if any of them were granted parole.
Hamed already plans to appeal the verdict. The son's lawyers said on Monday that his client is determined to press on and continue the fight and believes that his parents will appeal as well.
© Copyright IBTimes 2023. All rights reserved.