How Double Fine Raised $700,000 in 24 Hours With Crowdsourcing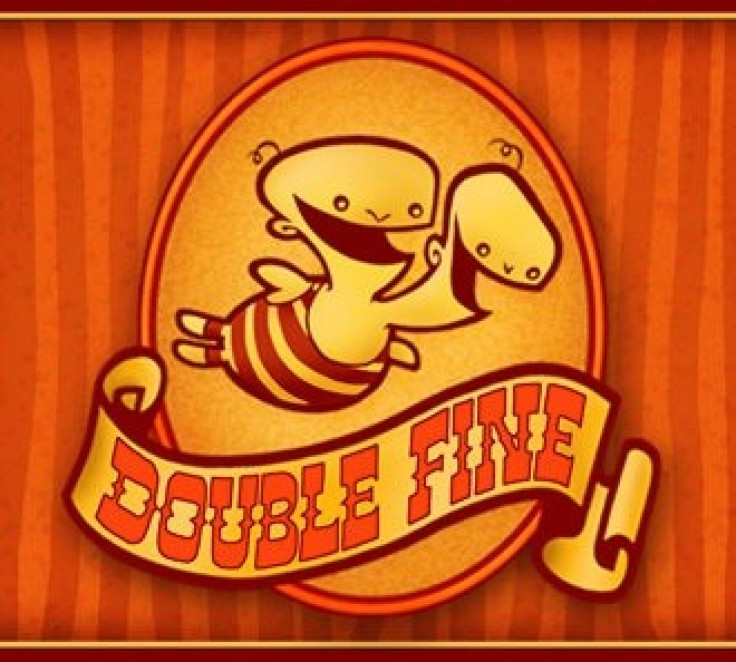 San Francisco-based game studio Double Fine took to Kickstarter to fund its next adventure game, and so far, the studio has enjoyed unprecedented success through crowdsourcing. The project, which was announced by the studio's founder Tim Schafer on Facebook and Twitter Wednesday night, has already raised more than $700,000 from 18,000 backers in less 24 hours, and both numbers continue to grow.
Kickstarter records so far: Most funds raised in the first 24 hours. Highest number of backers of all-time, and growing! Schafer tweeted. Good morning!
Schafer, who is known as one of the more creative minds in the videogaming industry having produced titles like Grim Fandango and Brutal Legend, had struggled getting funding for some of his game ideas, including a sequel to his cult classic for Xbox, Psychonauts.
I would love to do Psychonauts 2, Schafer said. I've actually pitched that to publishers several times and no one has taken the bait so far. I'd love to do the game, but I'd have to convince someone to just give me a few million dollars, that's all.
Despite achieving cult success and earning multiple awards for his games, Schafer has struggled with publishers because Double Fine games have not traditionally been money makers.
To finance the production, promotion, and distribution of these massive undertakings, companies like Double Fine have to rely on external sources like publishers, investment firms, or loans, the company said on Kickstarter. And while they fulfill an important role in the process, their involvement also comes with significant strings attached that can pull the game in the wrong directions or even cancel its production altogether.
Schafer was frustrated. Publishers didn't want his games, but fans did. That's when a light went off in his head.
It occurred to me: Kickstarter, Schafer said. We could use Kickstarter to make a fan-funded old school adventure game. It's perfect. We have the perfect team at Double Fine to make it, [and] we have the inventor of the genre here to make it, Ron Gilbert.
Furthermore, Schafer had an idea to close the gap between developers and fans.
We'll also be filming the whole thing as we go, Schafer said. These talented documenteers will be filming the whole process from beginning to end, and putting it up on the Internet as we go. A high-quality, serialized documentary that provides an unprecedented look into what really happens when a company like Double Fine makes a game. You know how they say you don't want to see how sausage gets made? We're going to show you how sausage gets made. We're going to shove it in your face, warts and all.
Schafer and his Double Fine team plan to work over a six-to-eight month period to develop a classic point-and-click adventure. The Kickstarter community, which will oversee the development through the documentary, will also help democratize the process.
Whether it goes well or whether it all goes to hell, we're going to show everything. Isn't that exciting? But the conversation won't be a one-way street; this is a game for adventure fans, funded by adventure fans, so we want to make it with adventure fans. You'll be able to talk back to us in an exclusive online community of people who funded the game. You'll give input on the concept art, the music, and your input will actually affect the direction the game takes. It'll be like a collaboration.
Schafer originally hoped to raise $400,000 to produce the game -- $300,000 to build the game itself and $100,000 to film a documentary of the game's progress, letting audiences and investors alike in on the development process. Yet, Double Fine achieved their goal in just over eight hours, and the project has steadily been gaining about $50,000 every half hour or so. As of 12:15 p.m. on Thursday, Double Fine has raked in more than $690,000.
You people are amazing! Double Fine wrote in an update on Kickstarter. But it's not over yet. The number keeps going up and now the question is just how much news do we want to make with this? We're getting a lot of attention already and it seems like this little project could have an impact beyond itself.
Schafer assures that all raised money, even the extra money it's received since exceeding its own goal, will go to make the game and documentary better, and also help it port to more platforms, be translated into more languages, have more music and voice, and an original soundtrack for the documentary.
Schafer's crowdsourcing scheme shows how the Internet could make all middle men between creative types and their fans disappear. Publishers that have neglected and shot down Double Fine's ideas over the years have had too much control over the creative process, but thanks to an impressive display from fans, middle men may soon be a thing of the past.
A similar event occurred in December, when comedian Louis C.K. decided to openly sell his latest stand-up special for only $5 through his website, cutting out the middle men needed to produce and distribute the film. In just four days, Louis C.K. made $500,000, reporting a profit of about $200,000.
If there's one thing we've learned through crowdsourcing efforts like these, it's that fans and users appreciate and enjoy being apart of a grassroots movement to aid creative professionals, and it's equally satisfying to keep that money away from the greedy corporate types.
If you back this Kickstarter project, you will be cool and everyone will like you, guaranteed, Schafer said.
© Copyright IBTimes 2023. All rights reserved.