How To Find Cheap Flights In 2014: Everything You Need To Know To Save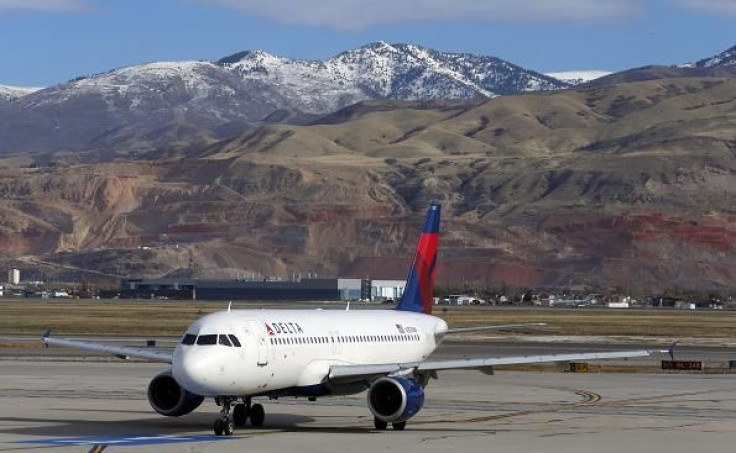 Everyone loves a vacation, but you'd be hard-pressed to find someone who actually likes to plan it. There's the stress of finding the right travel dates, the cheapest flights and the best destinations within your price range.
To help take a bit of the anxiety out of your next trip, we've enlisted the help of Kayak.com spokeswoman Maria Katime. The popular travel search engine just released its biggest data pull of the year looking at statistics from 2013 to uncover trends for 2014.
"Kayak analyzed 2013 data -- comprised of more than 100 million searches a month -- to identify when to book by region, when to travel, destinations with the biggest drops in hotel rates and airfare, and top searched destinations," Katime explained in an email to International Business Times.
Here's some good news: Unlike in 2012 when Toronto was the only place that saw a drop in average airfare, several cities saw decreases in 2013. Anchorage, Alaska and Los Cabos, Mexico, for example, saw drops of 10 percent and 8 percent, respectively.
Yet Katime said it was Lima, Peru, that saw the largest decrease in average airfare last year at 13 percent, with return flights hovering around $887. "Istanbul also saw a 7 percent drop in airfare and, interestingly, also saw a 25 percent increase in search share year-on-year, making it a top trending destination," she noted. "We also found multiple cities in India that saw drops in average airfare like Hyderabad, New Delhi and Mumbai."
So when is the best time to book for these international destinations? How about a quick domestic trip? We've got all the answers to these and other frequently asked questions below:
What is the best day of the week to book a flight?
It's often said that booking on Tuesday or Wednesday will save you big bucks on airfare, but Kayak found that it doesn't make a bit of difference what day of the week you book. While it's true some companies publish system-wide sales midweek, there are also a large number of smaller-scale, unpublished sales on other days. All in all, you'd be fine to look for flights any day of the week.
What are the best days of the week to travel?
If it's a domestic flight you're after, Friday is the best day to depart, while Monday is the best day to return. International departures tend to be cheaper on Tuesdays and Wednesdays, while returns are lowest on Monday (unless you're coming back from Europe, in which case it's Tuesday).
What are the worst days to travel?
Flying on Saturday or Sunday in any region can send your airfare shooting sky high. In fact, flights on these days run about 15 percent above average.
What are the best months to travel?
January (18 percent below average), February (15 percent below average) and April (10 percent below average) are the best months of the year for cheap airfare. If you're the type of person who can only get away over the summer months, August can be up to 13 percent cheaper than June and July.
How far out should you book a domestic flight?
The best time to book a domestic flight, on average, is roughly three to seven weeks ahead of time. This is by no means an absolute rule, but tickets generally dip within this time frame before rising dramatically as the date approaches.
How far out should you book an international flight?
The answer to this question isn't so straightforward and varies considerably by region. Trips to South America, for example, are best booked six months ahead of time, while the ideal window for booking a journey to Central America is just six weeks. In general, your best bet for Europe is between eight and 10 weeks out, Asia nine to 10 months, Africa three to five weeks and the Caribbean just two to three weeks. Kayak said the Caribbean, unlike all other regions, is a great last-minute destination as you can still get a cheap deal up to 14 days ahead of a trip.
© Copyright IBTimes 2022. All rights reserved.
FOLLOW MORE IBT NEWS ON THE BELOW CHANNELS