How To Get Tickets To The Republican National Convention: Is RNC Event Open To The Public?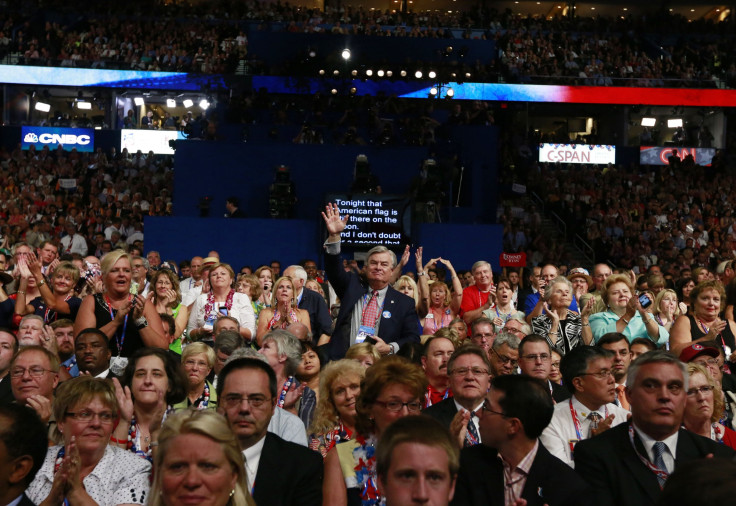 From Tim Tebow to Donald Trump, the 2016 Republican National Convention promises to be one entertaining event. However, regular folks hoping to catch all the action in person might be out of luck.
The Republican National Convention is not open to the public. There are no tickets available for ordinary supporters to purchase for entry to Quicken Loans Arena in Cleveland, Ohio. But for those itching to be in the crowd for Trump's big nomination speech, there are a few ways to get in the building.
Here are three ways to attend the Republican National Convention:
1. Be a Delegate
The Republican National Committee suggests becoming a delegate or an alternative delegate from your home state as the best way to attend a convention. Obviously, that ship has sailed this year, but people can get a head start on future years by beginning the process now. Delegates are elected by state party leaders and usually chosen for their track records of work to elect party candidates and proven loyalty.
2. Work the Convention
Aside from being a delegate, the only way to get in the middle of the action is to work the convention. Position are available as runners, greeters, Americans with Disabilities trained volunteers, drivers and event guides. Although most volunteer opportunities will not put volunteers on the convention floor — most are assigned outside of the actual building — it is probably the best way for average Joes to get involved.
People can apply to volunteer by clicking here. Those interested can also apply to be a supplier or vendor for the convention.
3. Report on the Convention
The other way to get into the convention? With a media pass, of course. While the big outlets — CNN, MSNBC, Fox News, etc. — will be there, media credentials are available to many smaller outlets, such as college media organizations and bloggers, with an application.
© Copyright IBTimes 2023. All rights reserved.