How To Join The Resistance: Donald Protesters Being Trained At Town Halls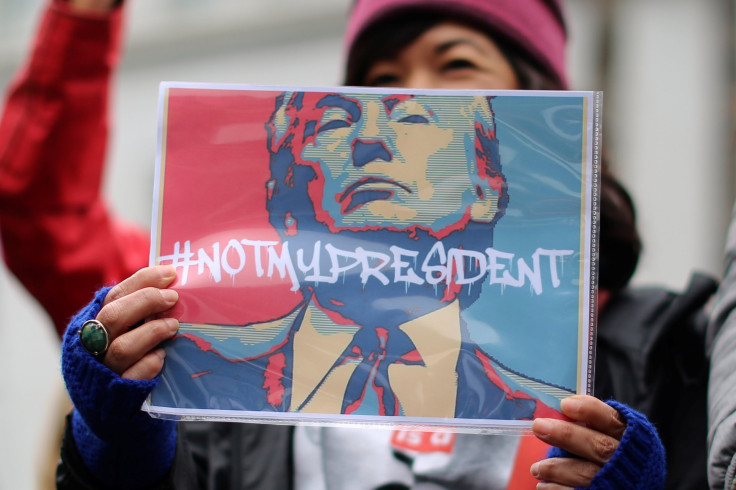 Millions of Democrats, protesters and activists across the country have used President Donald Trump's first seven weeks in office to stand up for civic causes, defending everything from the civil rights of immigrants, minorities and the LGBT community to the policies enacted by former President Barack Obama.
Their causes vary, their missions are uniquely different and they may not always agree on resolutions, but a number of groups have emerged at the forefront of the national conversation following Trump's election. Now, the American Civil Liberties Union is preparing to train each of those concerned citizens to represent a greater, collective cause by forming "the resistance."
Read: Bernie Sanders Helping Liberals Take Over Conservative States
The nonpartisan human rights organization is preparing to host a town hall in Miami Saturday, titled "The Resistance Training: An ACLU Town Hall," at the University of Miami. The event will be live streamed on peoplepower.org, the organization's grassroots organizing platform.
"The American Civil Liberties Union will host 'The Resistance Training: An ACLU Town Hall' tomorrow [Saturday] to organize and empower communities around the country in defense of their constitutional rights," the ACLU said in a statement sent to International Business Times via email Friday. "The town hall will address issues such as deportation raids, the Muslim ban, Planned Parenthood defunding and other civil rights priorities. The ACLU will have experts covering what citizens need to know to protect their rights."
Saturday's event marks the first training session ACLU has planned during Trump's presidency though it's far from the first town hall of the sort.
Community activism groups across the country have responded to Trump's presidency by calling on thousands of local residents to get informed on ways they can influence and shape the national conversation surrounding several issues, including healthcare, national security and immigration reform.
The ACLU seemed to be using its newly allocated bevy of funding toward its goal of holding Trump's administration accountable at every turn.
The national organization raised more than $24 million in donations within 24 hours of the White House's first executive order restricting travel from seven Muslim-majority nations — $20 million more in a single day than its average annual donations.
© Copyright IBTimes 2023. All rights reserved.