How Much Is The Powerball Jackpot For June 10, 2017 Worth? Winning Ticket Sold In California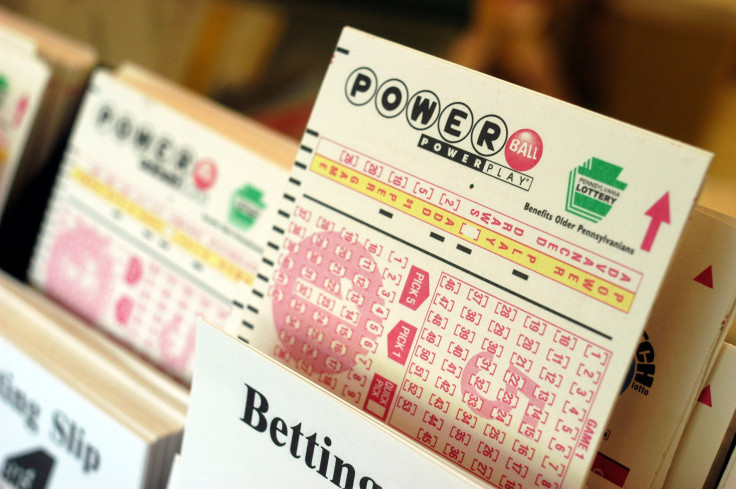 The Powerball lottery jackpot, a single winning ticket amounting to a massive $447.8 million was sold by the Marietta Liquor and Deli store in Sun City, California, the California Lottery confirmed Saturday.
"There was one winner sold by the California Lottery for the last drawing's $447,800,000 grand prize," according to a statement by the California lottery.
"There was one Powerball jackpot winner Saturday and 2,750,331 additional players won prizes totaling more than $21.1 million. The estimated jackpot will be reset to $40 million," the statement also said.
Read: Powerball Winning Numbers 2017: How To Play And Check If You Won A Jackpot
The winning numbers for the Powerball lottery drawing were: 20, 26, 32, 28, 58, and the Powerball was 3, according to the statement.
According to the Associated Press, the jackpot was tied for the nation's 10th largest lottery prize, which has not been claimed by anyone yet. The odds of winning Saturday's drawing are one in 292.2 million. A Powerball official specified in a statement that "based on a winner choosing an annuity, which pays off over 29 years, the cash prize would be $279.1 million."
Powerball is played in 44 states, including the U.S. Virgin Islands, Puerto Rico and Washington D.C.
"When it comes to a jackpot like this, you've got to take advantage," Edwin Leon, of the Bronx, told CBS News.
Leon said he bought a few tickets as he started on Saturday. He also said that he did not buy them for the fortune but for the fun of playing Powerball. "You've got to go for it day by day. That's what my dad tells me," Leon said.
Several people lined up at a Sunnyside, Queens store, buying tickets and speaking about what they would do with the money if they won the lottery.
"Definitely help my parents out — that's the first thing I would do. Pay off my college tuition, help out wherever I can and start living a different life probably," Wayne Massaro said adding, "Maybe help a few family members, but got back to Florida."
"I'm going back to my country and my family in the Philippines," another woman added.
Read: How Much Is The Powerball Jackpot For Wednesday, March 22, 2017?
Earlier estimates about the jackpot were set at $435 million. Wednesday's draw failed to declare a winner for the top prize as no one had matched all the numbers from April 1. Lottery site USAMega.com estimated the federal tax on the figure and concluded if the $273.1 million lump sum was yielded by a winner, then the tax would be almost $68.28 million, and state taxes could likely cost him another $24.1 million.
The $435 million jackpot was worth just $288 million after applying taxes for the residents of New York. Had any New York resident won the prize, he would have taken home almost $181 million after deduction of taxes.
No player has yet won the jackpot since April 1, when one of the players won a comparatively less amount of $60 million in Arizona. After this, a ticket sold at the Quick Chek on Jackson Avenue in Pompton Plains, New Jersey, yielded $50,000 and another sold at Amboy Food Liquor & News in South Amboy also in New Jersey, won $150,000.
© Copyright IBTimes 2023. All rights reserved.