HP Exits Tablets, Smartphones; Is Cisco Next?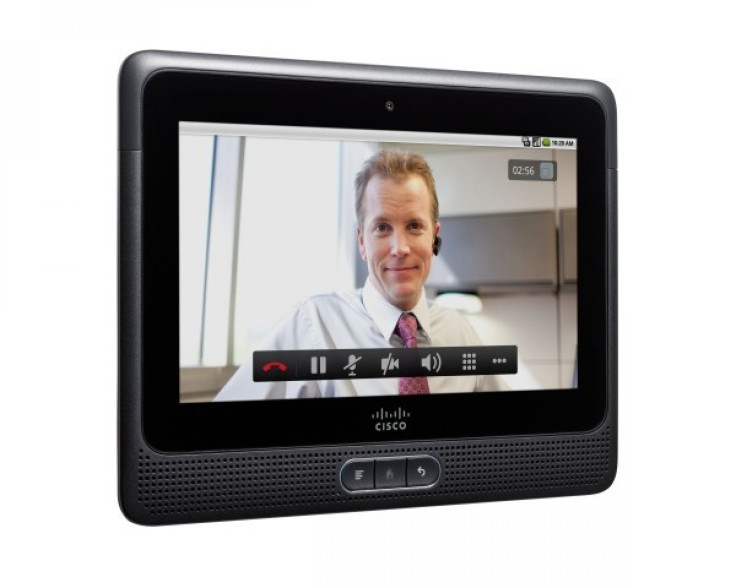 Hewlett-Packard's decision to exit from its tablet computer and smartphone products makes sense since the company could not compete in the segment anyway.
Even the move to spin off its PC division came as no surprise. In fact, HP denied strong rumors six months ago that its PC division was winding up, saying it is core to HP's strategy for the connected world. But it had to finally bite the bullet and make the announcement last week.
Ironically, HP's move may also unnerve other not-so-competent players in the tablet and smartphone industry. For one, the new entrant Cisco is worth the watch.
Targeting the enterprise segment, Cisco's Cius tablet combining voice, video, collaboration and virtualization capabilities in a single portable device was put on sale on July 31 for $750, though the leader in the segment iPad 2 starts at $499. Cisco said customers can get a discount of $50 if they take advantage of the Triple V (voice, video and virtualization) promotion.
Cisco has integrated the Cius with other products like Webex meeting software, Quad social software, the Jabber messaging tool and the TelePresence real-time videoconferencing system. But whom did it target?
Citing its usage, Palomar Pomerado Health CIO Orlando Portale said Cius tablet gives doctors a better collaboration tool with access to real-time data, regardless of location, in order to help them make more timely decisions.
A recent app called Medication Information Anytime Anywhere supports the statement as it pulls hospital records on demand and helps doctors consult via email and videoconference. But eventually Cisco is further narrowing the scope of the device to hospitals and medical institutions.
Its other proud clients too include medical institutions like Nottingham University Hospitals and University of Wisconsin-Whitewater.
ComputerWorld, quoting Gartner analyst Ken Dulaney, said the Cius is worth $750 if a company needs the comprehensive management framework. It's unique. As a generic tablet, it won't succeed, said the analyst.
Moreover, this may not go well with the company's overall revenue outlook. The networking and router company said in July that it had planned to cut 15 percent of its workforce and even sell a set-top box factory in Mexico with a target of slashing expenses by $1 billion in a year. In April, it had shut down its Flip-camera business that was bought for $590 million two years ago.
Despite being a leader in the enterprise segment and owning a series of patents like managing time delays in relaying video wirelessly and streaming videos through network connected phones, Cisco is apparently averse to make a considerable dent in the tablet segment.
So, the question remains: When will it follow the example of HP?
© Copyright IBTimes 2023. All rights reserved.