Hurricane Irene Maryland: State Declares Emergency Ahead of Storm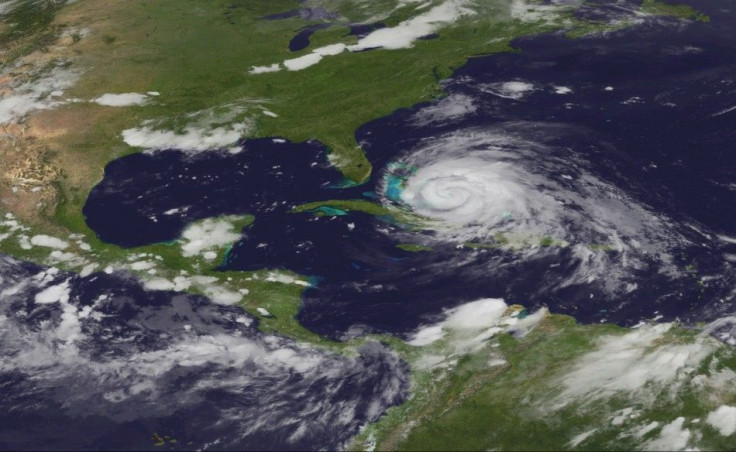 Maryland governor Martin O'Malley declared a state of emergency on Thursday ahead of Hurricane Irene's anticipated arrival later this week on the East Coast --even as the storm continues to batter the Caribbean region.
O'Malley issued the emergency to take protective actions to protect the lives and property of impacted citizens. Recent forecasts suggest Maryland could be hard hit by the Category 3 storm on Saturday.
The storm could strengthen to a Category 4 storm as it approaches the East Coast, prompting states from the Carolinas to Maine to begin issuing state of emergency warnings and make evacuations.
The Weather Channel said Irene could be one of the worst hurricanes to hit the Mid-Atlantic and Northeast regions in history.
Popular Maryland vacation destination Ocean City has already told vacationers to turn around and avoid the boardwalk, citing a possibility of 9.5 inches of rain and dangerous winds from the storm.
Baltimore Mayor Stephanie Rawlings-Blake urged building owners in at-risk coastal flood areas, including the Inner Harbor and Fell's Point, to begin to prepare for the massive storm. The National Weather Service forecasts thunderstorms to hit Baltimore by Friday night with possible tropical storm conditions by Saturday night.
The most recent forecasts have Hurricane Irene with winds upwards of 115 mph, and could ascend all the way up the East Coast following its initial hit on the Carolinas.
One current scenario for Hurricane Irene's path would bring it right past Richmond, Washington, D.C. and Baltimore. That would bring heavy rainfall and heavy winds potentially upwards of 100 mph -- just days after an earthquake rocked the area.
If Irene does follow that path, it could create an estimated $100 billion in insured losses, according to a five-year-old study by Munich Re. That figure doesn't take into account loss of productivity or loss of life from the catastrophic event.
For residents in Maryland, the storm's potential impact focuses greatly on slight shifts, as the storm isn't expected to hit land in that region. If the storm slightly shifts eastward it would mean less severe weather conditions of mostly just rain, while if it shifts westward it could bring major bad news for the area.
The westward spin could bring heavy rain, significant flooding, power outages, and heavy winds. Particularly bad for Maryland, especially for Baltimore, would be if the storm heads up the western side of the Chesapeake Bay, where it could flood a lot of Western Maryland.
© Copyright IBTimes 2023. All rights reserved.
FOLLOW MORE IBT NEWS ON THE BELOW CHANNELS