Hurricane Irene Tracking Maps [LOCATIONS & SPEEDS]
The Hurricane Irene Tracking maps from the National Hurricane Center (NHC) show that winds are expected to engulf big chunks of the East Coast.
The key thing to watch, though, is the wind speeds; there is a big difference between being hit with a 30 mph wind and a 100 mph wind. The second thing to watch for is probability, i.e. the chances that a wind of certain speed would hit a location.
Three of the NHC maps below are drawn with these two points. Maps 2, 3, and 4 show winds blowing at or above 39 mph, 58 mph, and 78 mph, respectively.
The coloring of Hurricane Irene's path on these maps indicate the probability of such winds hitting the locations, with shades of green representing probabilities 5 to 30 percent, shades of yellow representing 30 to 50 percent, and shades of orange to purple representing 50 to 100 percent.
Map 1 shows the timing of Hurricane Irene, which is expected to hit north Florida by Friday morning, South Carolina by Saturday morning, Virginia by Sunday morning, Maine by Monday morning, and northern Canada by Tuesday morning.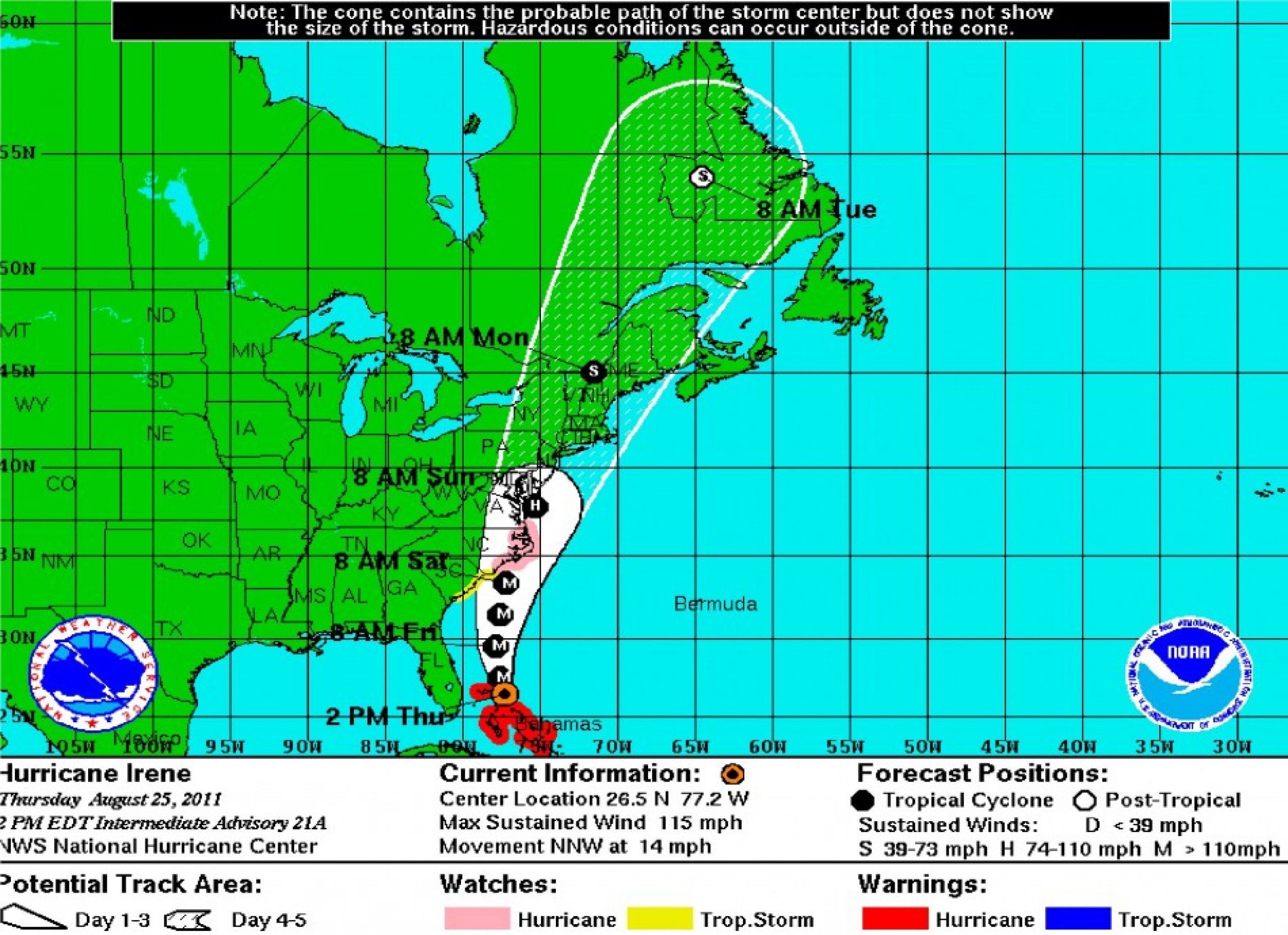 © Copyright IBTimes 2023. All rights reserved.