Inauguration Day 2021: Trump To Have Own 'Elaborate' Goodbye Ceremony
KEY POINTS
Trump is planning to host a red-carpet goodbye ceremony on Jan. 20
He is considering a 21-gun salute before leaving for Mar-a-Lago
The president may hold a political rally in Florida during Biden's inauguration event
President Donald Trump is planning to host his own "elaborate" goodbye ceremony before President-elect Joe Biden's inauguration on Wednesday, according to reports.
Trump is scheduled to leave Washington, D.C., on the morning of Jan. 20 to begin his post-presidential life in Florida. The send-off event in D.C. would include a red carpet, color guard and a military band, a person familiar with the planning told the Associated Press.
The president is also considering a flypast by the U.S. Air Force and a 21-gun salute, the source said. Trump is expected to leave for Mar-a-Lago in Palm Beach hours before Biden is sworn in.
Trump will become the first outgoing U.S. president to skip the inauguration ceremony in 150 years, and will become the fourth president to boycott the ceremony.
According to U.S. tradition, the outgoing president and other living former presidents are expected to attend the Inauguration Day event to symbolize a peaceful transfer of power. The outgoing president then typically takes a helicopter from the Capitol to a military base outside Washington, D.C., and makes brief remarks there before flying out of town.
President Trump announced his decision to skip the ceremony on Twitter before he was banned from the social media platform.
"To all of those who have asked, I will not be going to the Inauguration on January 20th," he tweeted.
Trump is expected to break the tradition of making a low-key public address on the day of Biden's inauguration when he hosts a televised rally in Florida, where he may announce a 2024 re-election bid, sources told Axios in December.
While Trump is expected to skip the ceremony in which Biden and Vice President Kamala Harris will be sworn in, outgoing Vice President Mike Pence will attend Biden's inauguration to support a peaceful transition of power, three sources close to Pence told Politico.
Former President Barack Obama and Michelle Obama also have announced that they will attend the ceremony.
"President and Mrs. Obama look forward to attending the inauguration of President-elect Joe Biden and Vice President-elect Kamala Harris on January 20 in Washington, D.C.," Katie Hill, the former president's communications director, wrote on Twitter.
The event will be broadcast on TV, cable TV, and social media platforms.
Biden and Harris will be sworn into office at about 12 p.m. ET. An inauguration ceremony is expected to feature performances by Lady Gaga and Jennifer Lopez. The new president and vice president also will speak to Americans during a television special hosted by Tom Hanks at 8:30 p.m. ET that will include live performances by Bruce Springsteen, Demi Lovato, Jon Bon Jovi, Justin Timberlake, John Legend and others.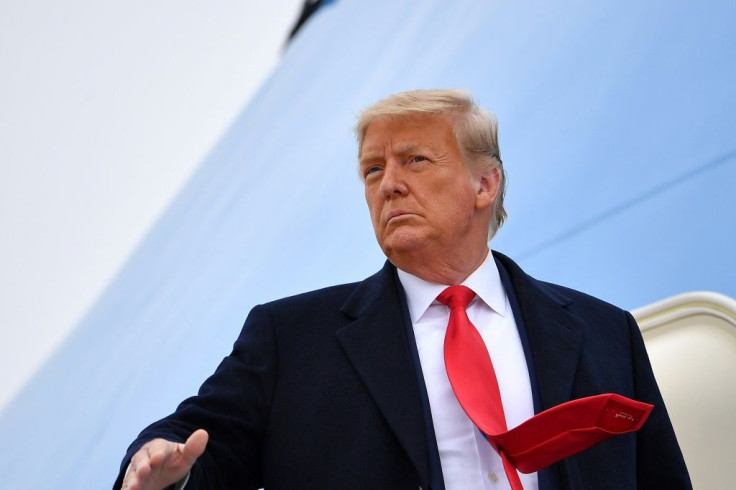 © Copyright IBTimes 2023. All rights reserved.