India-Canada Relations Plunge As New Delhi Expels Canadian Diplomat In Tit-For-Tat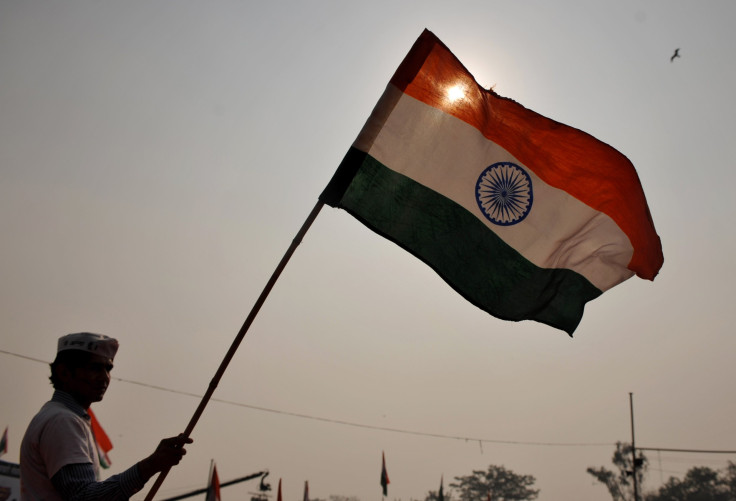 KEY POINTS
Trudeau accused the Indian government of involvement in Hardeep Singh Nijjar's killing
Ottawa expelled the chief of India's foreign intelligence agency Monday
India is giving the concerned Canadian diplomat five days to leave the country
India has expelled a top Canadian diplomat in a tit-for-tat move following Canada's expulsion of India's top intelligence agent. Ottawa on Monday accused the Indian government of involvement in the murder of a Sikh separatist leader in British Columbia in June.
"The High Commissioner of Canada to India was summoned today and informed about the decision of the Government of India to expel a senior Canadian diplomat based in India," the Indian Ministry of External Affairs said in a statement Tuesday.
"The decision reflects Government of India's growing concern at the interference of Canadian diplomats in our internal matters and their involvement in anti-India activities," the ministry added. The concerned diplomat has been given five days to leave the country.
The move comes after Canadian Prime Minister Justin Trudeau accused the Indian government of being involved in the killing of Canadian Sikh leader Hardeep Singh Nijjar in June near Vancouver, British Columbia. Nijjar was the chief of the Khalistan Tiger Force, whom India declared a wanted terrorist.
Trudeau said his government had "credible allegations" that linked Indian agents to the slaying of Nijjar. "The involvement of any foreign government in the murder of a Canadian citizen on Canadian soil is an unacceptable violation of our sovereignty," he said.
Nijjar was accused of being involved in the bombing of a cinema in Punjab in 2007. He was also labeled by Interpol in 2016 as a "key conspirator" in the said bombing, which he vehemently denied.
Canadian Foreign Minister Melanie Joly claimed that the expelled Indian official is the head of India's foreign intelligence agency, the Research and Analysis Wing (RAW). She did not name the official.
Joly said during a late Monday briefing that if allegations that a "representative of a foreign government" was involved in Nijjar's killing were found to be true, it would be a "grave violation" of Canadian sovereignty and a breach of the "most basic rule of how countries deal with each other."
She added that the Canadian government has been clear that it will not tolerate any form of "foreign interference" in its affairs. She said Ottawa will continue to search for the truth regarding Nijjar's death, protect Canadians "at all times," and ensure that Canada's sovereignty is upheld.
Earlier Tuesday, New Delhi rejected Ottawa's accusations, saying allegations about the Indian government's involvement in "any act of violence" were "absurd and motivated." The Indian foreign ministry added that the unsubstantiated allegations only sought to shift the focus from Khalistani terrorists and extremists who threatened Indian sovereignty and territorial integrity but were sheltered by Canada.
Tensions between the two sides have been escalating in recent months, with India unhappy about the Canadian government's supposed inaction regarding Sikh protesters who have been asking for an independent homeland.
Jagmeet Singh, the leader of Canada's New Democratic Party and an influential leader, has since commented on Trudeau's revelations, vowing that he will "leave no stone unturned" to pursue "justice" for Nijjar, "including holding [Indian Prime Minister] Narendra Modi accountable."
In 2018, Singh defended his appearance at a 2015 rally, where some people in the crowd chanted "Khalistan." Other attendees were seen holding up signs that read, "Sikhs demand independence." Singh said his attendance at the rally was not to support Sikh extremism, but to promote peace in the Sikh community.
Around the same time, Singh called on the Canadian government to declare anti-Sikh violence in 1984 in India a genocide. The riots that killed thousands of Sikhs in a matter of days followed the assassination of former Prime Minister Indira Gandhi, who was gunned down by her Sikh bodyguards.
Nijjar, who, like Singh, has called for the 1984 riots to be designated as genocide, was gunned down on June 18, five days before the 38th anniversary of the deadliest terror attack in Canadian history – the June 23, 1985, bombing of Air India Flight 182, also called the "Kanishka" bombing.
The said flight was en route from Toronto to London when a bomb exploded, killing all 329 people onboard. Most of the victims were Canadians. Only 132 bodies were recovered. The remaining 197 were never found. The bombing was allegedly orchestrated by Sikh extremists, at a time when the Khalistani movement was at the peak of its campaign.
Hours after the bombing, newspaper offices in New York reportedly got calls from three separate groups that claimed responsibility for the terror attack: the All-India Sikh Students Federation, the Dashmesh Regiment and the Kashmir Liberation Army.
A 15-year investigation resulted in only one conviction -- Inderjit Singh Reyat. Reyat served 20 years behind bars before he was freed by Canada's parole board. Talwinder Singh Parmar, believed to have been the leader of the pro-Khalistan militant group Babbar Khalsa, was accused of masterminding the attack but was later acquitted.
Following the latest development, Twitter users expressed their thoughts about the escalation of Canada-India tensions. Some questioned why Ottawa was silent when the assassination of Gandhi was glorified at a Brampton parade in June.
Others raised concerns about the possible geopolitical repercussions of Trudeau's allegations.
Trudeau's statements come at a time when his approval ratings have been dipping in recent years. In an August poll by Abacus Data, 56% of polled Canadians said Trudeau should step down and only 27% said he should run again. He is faced with the challenge of gathering support from different groups, and while the Khalistan issue has driven wedges between India and Canada for years, the Sikhs play a significant role in Canada's political constituency. There are nearly 800,000 Sikhs in Canada, most of which live in Toronto.
Meanwhile, Ottawa has briefed the U.S. and U.K. about the matter. "We are deeply concerned about the allegations referenced by Prime Minister Trudeau. We remain in regular contact with our Canadian partners. It is critical that Canada's investigation proceed and the perpetrators be brought to justice," said White House's National Security Council spokesperson Adrienne Watson.
© Copyright IBTimes 2023. All rights reserved.