Injured Boy Ryan White's Condition Improving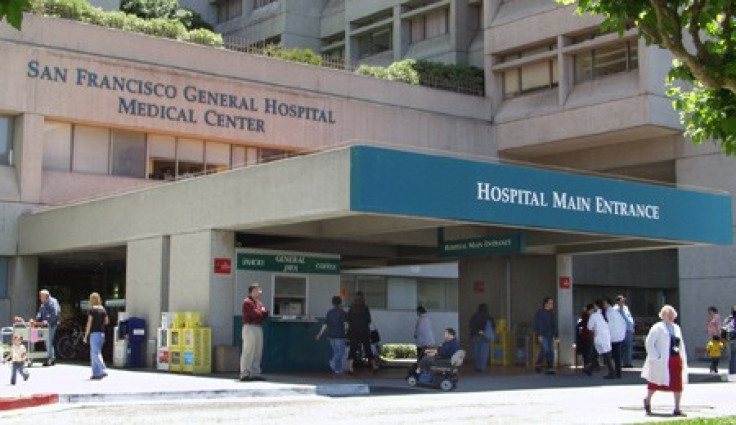 Nine-year old boy from Philadelphia, Ryan White, who became the victim of a hit-and-run incident last week in downtown San Francisco, is recovering and is out of danger, a hospital spokeswoman said Tuesday.
Rachael Kagan, a San Francisco General Hospital official, said Ryan has been upgraded from critical to serious condition.
Ryan's parents Ken and Roseanne White said Ryan is slowly recovering. The boy received serious injuries last Thursday when a Toyota pickup smashed into him. Ryan sustained fractures to his pelvis, left leg and ankle, a laceration to his liver and a traumatic brain injury.
"Currently he is following some basic commands," the parents said. "We are hopeful as he continues to improve. In a matter of days he has gone from giving us a thumbs up or thumbs down response to speaking in sentences for the first time this morning (Tuesday)."
"Ryan has a long road ahead of him, but he is young and strong and we expect steady improvement especially when he can engage in rehabilitation full time," the couple added.
Last Thursday night, Ryan and his family were walking along the road after watching a Giants-Phillies game. At that time, Ryan was hit by a 2004 Toyota Tundra pickup, which was being driven by Andrew Vargas.
Vargas, who was drunk at that time, tried to drive away but ended up hitting more parked cars on his way. Subsequently, he was arrested near his Hayward home.
Except Ryan, his aunt, a 58-year-old woman from Granite Bay, had suffered a foot injury in the incident.
Vargas, a 21-year-old recent graduate from Cal State East Bay, was charged with two counts of felony drunken driving with injury and one felony count of hit-and-run with injury, according to Erica Derryck, a San Francisco District Attorney's Office spokeswoman.
Vargas has been released on $65,000 bail. He will be arraigned on Thursday in San Francisco Superior Court.
San Francisco's interim mayor Ed Lee visited Ryan at the hospital, saying "our thoughts and prayers remain with him and his family as he recovers from this terrible incident."
The Whites, who released a photo of their son standing on Alcatraz Island just hours before he was injured, said they wanted to "express our deep gratitude to the people of San Francisco and the Bay Area for the outpouring of support and sympathy."
The parents are especially grateful to Police Chief Greg Suhr, who was among the first responders on the scene and visited Ryan in the hospital, the Giants and Phillies, Mayor Ed Lee and police officers and firefighters.
"We have been deeply touched by the outpouring of support by people we don't even know," they said in a statement.
Working with the doctors at the hospital, Ryan's parents also said they want to "determine the best way for Ryan to return to Pennsylvania to continue his recovery. We greatly appreciate their compassion and expertise."
© Copyright IBTimes 2023. All rights reserved.