Inside The GOP Fight: Greene And Cheney Ejections Would Require These Measures
Republicans in the House of Representatives are meeting to address an identity crisis of sorts, with Rep. Liz Cheney on the hot seat for supporting a second article of impeachment against former President Trump and Rep. Marjorie Taylor Greene under fire for perpetuating a myriad of conspiracy theories.
House leaders in the GOP are scheduled to meet Wednesday to address calls for some form of censure for both women, albeit it for contrasting reasons.
Cheney, a Wyoming Republican, is among only 10 members of the party who backed an impeachment article charging then-President Donald Trump with inciting an insurrection at the Capitol building on Jan. 6 as lawmakers were certifying the results of the Nov. 3 election.
Greene, a freshman congresswoman from Georgia, faces pressure for just the opposite. She voted against the election results even after the Capitol riots. She's also espoused theories ranging from the QAnon conspiracy that holds a Satanic cult of pedophiles is plotting against Trump, to denial of mass-shooting events and claims that wildfires in California in 2018 were triggered by laser beams fired from space.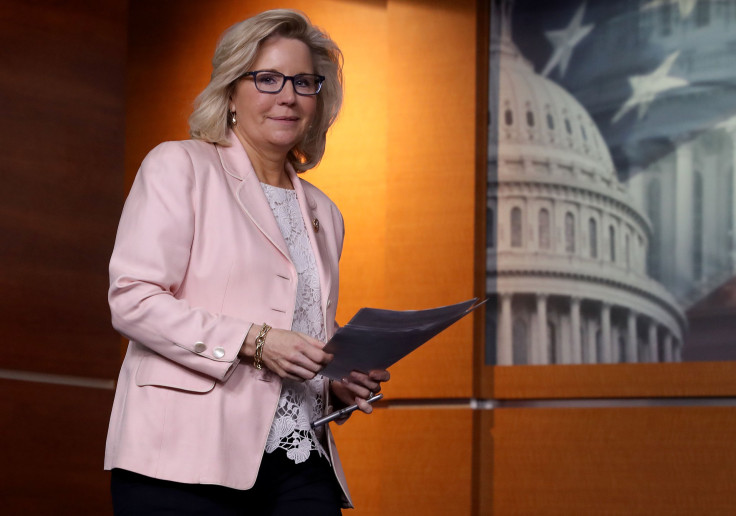 On Cheney, Rep. Matt Gaetz, R-Fla., said during an address in Wyoming last week that his colleague represented a stark break from the Republican Party. Cheney, he said, is more in line with House Speaker Nancy Pelosi than members of her own party.
"We are in a battle for the soul of the Republican Party, and I intend to win it," he was quoted by USA Today as saying.
On Greene, her rhetoric provoked a strong rebuke from Republican leader Sen. Mitch McConnell, who criticized many of her "loony lies," The Associated Press reported.
Cheney is a member of the Republican leadership and to strip her of that rank would require at least 43 signatures from her fellow party members. But to even take the issue up would require support from at least 140 members of the GOP, according to USA Today.
That could apply to Greene as well. There are now dozens of Democratic co-sponsors of a bill put forward by California Democrat Jimmy Gomez to expel Greene from office. But unlike Cheney, opposition to Greene crosses party lines.
"It should not be left to the whims of the Republican Party — Congress must act to ensure she is removed from her committee assignments," Florida Rep. Debbie Wasserman-Schultz was quoted in Roll Call as saying.
Removing someone from office is nothing new. Former Rep. Steve King, R-Iowa, who has a history of controversial remarks, was stripped of committee assignments after making comments that seemed supportive of white supremacy.
So which side wins? Cheney could draw support given her credentials as the chairperson of the House Republican Conference, which decides on party leadership, and due to the fact that she's the daughter of former Vice President Dick Cheney. Removing newly minted Greene, meanwhile, could alienate a constituency that still supports the former president.
Denver Riggleman, a former Republican congressman from Virginia, told USA Today the issue is largely about votes.
"This is all about being re-elected," he said. "So it all goes back to polling. And that polling is suggesting that 'Stop the Steal' messaging is going to be effective in a lot of these Republican districts in 2022."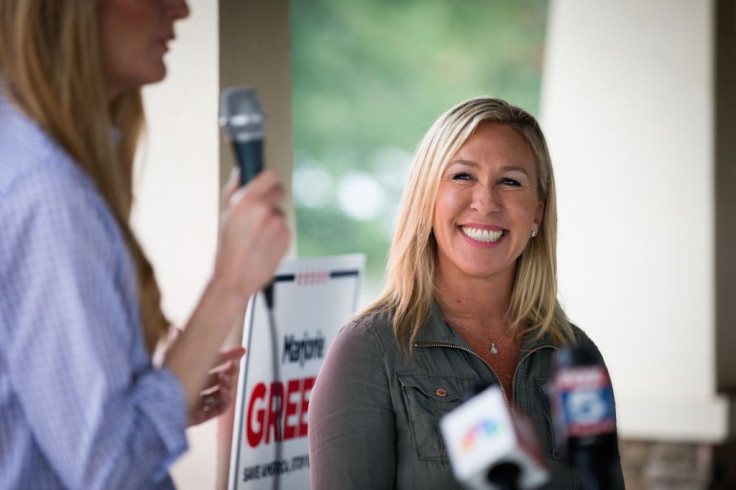 © Copyright IBTimes 2023. All rights reserved.