Iowa Air Show Crash Kills Pilot [VIDEO]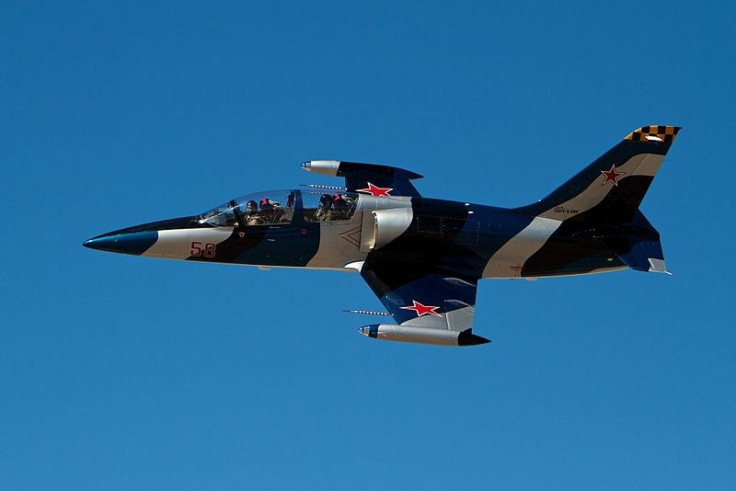 A pilot was killed when he lost control of his plane during an Iowa air show this weekend. Glenn A. Smith, of Frisco, Texas, died Saturday when the Soviet jet he was flying crashed, according to the Associated Press.
Smith, who was the CEO of the Warbird Educational Foundation, was the only member of the HopperFlight jet team to lose his life in the exhibition in Davenport, Iowa. A home video of the performance captured his final seconds in the air, when the jets passed within inches of each other.
You can watch the home video from the link at the bottom of this page.
"He went down into the ground and he burst into flames," one witness told ABC News. "I was instantly in tears because I knew more than likely he didn't survive."
A Daenport police chief said Smith "never had an opportunity to come out of it."
Officials from the Federal Aviation Administration and National Transportation Safety are investigating the situation. The wreckage of the plane -- a high performance Soviet L-39 Albatross jet trainer -- was found in a field near the scene.
The crash was followed by a pause in the air show during which "Taps" was played and a formation of jets flew over the crowd in the "missing man" formation, according to CNN.
This story follows the news that investigators blamed a crash at Reno Air Races last year on old parts and high speed. That crash killed one pilot and 10 spectators, while more than 60 others were injured when the plane rolled and rained debris on a seating area, reported CNN. It was later found that some equipment on the plane hadn't been replaced in decades.
KWQC-TV6 News and Weather For The Quad Cities -
© Copyright IBTimes 2023. All rights reserved.
FOLLOW MORE IBT NEWS ON THE BELOW CHANNELS