iPad 3 Event Time: Check Out the Time Table for All Cities Around the World (Last Recap of Features)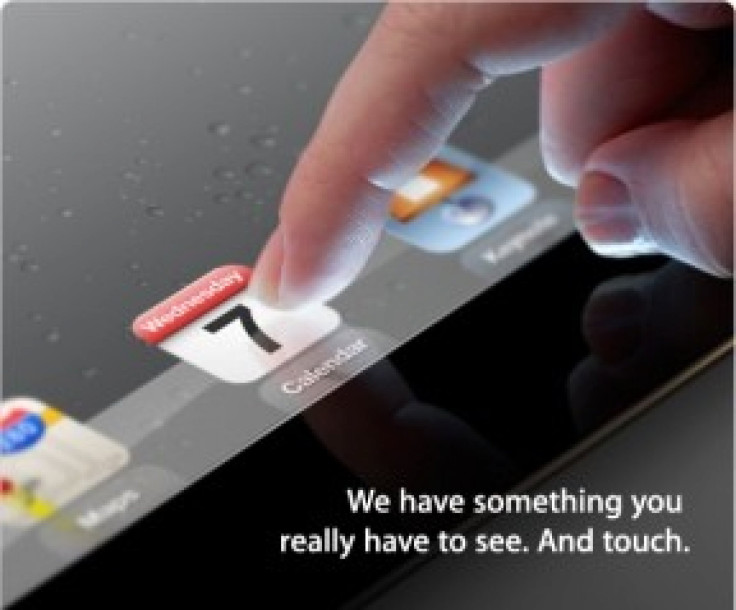 iPad 3 event is just a few hours away! Speculations regarding the Apple tablet have almost broken all the previous Guinness World Records and now it is expected to be released within few hours at the Yerba Buena Center for the Arts in San Francisco.
Last week, when Apple sent out the invitation to media centers for the media event, speculations about the release of the iPad 3 almost got an informal confirmation.
So let's do a recap on the rumored features about the iPad 3.
Retina Display - Expect a revolutionary retina display with your iPad 3. The display will feature double-resolution screen with 2048×1536 pixels and modified IGZO (indium, gallium, zinc) technology that will provide an improved pixel density of 330 ppi.
Better Battery - The iPad 3 will have a battery as high as 14,000 mAH, compared to iPad 2's Li-Po 6930 mAh battery, to support the anticipated HD screen and a more powerful processor.
Quad-core Processor - Rumors say iPad 3 will have a new and better A6 processor ditching the current A5 processor-based logic board.
4G LTE - The iPad 3 is expected to support long-term evolution (LTE). Recent reports suggest that Apple has been working on making the iPad compatible with LTE.
Camera - Days of 0.7 MP and VGA camera are gone as the iPad 3 will sport an 8 megapixel camera on the iPad 3 and a 1.3 MP front camera for video call.
Siri - The iPad 3 will come with Siri - Apple's revolutionary voice assistance. And the updated version of Siri will have additional language support such as Japanese, Chinese, Korean, Italian and Spanish.
Near Field Communication Technology (NFC) - According to various rumors, Apple's software engineers are heavy into NFC and are creating an app compatible with NFC facilities for their iPad 3.
Check out the event time details given here.
© Copyright IBTimes 2023. All rights reserved.