iPhone 5 Release Date Sees Launch Of 5 New Apple Stores Around The Globe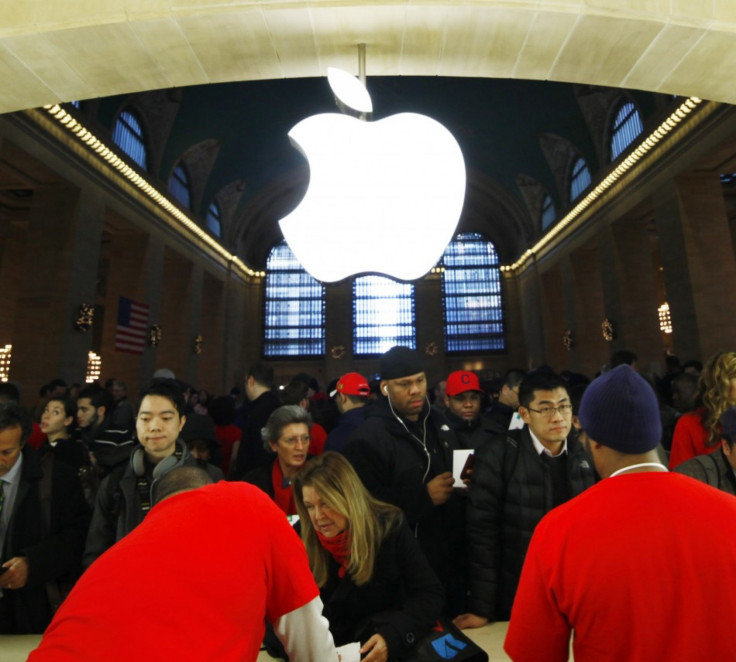 To celebrate the release date of the all-new iPhone 5 this Friday, Apple will also open five brand-new retail stores that very day in five different countries, including cities in Spain, France, Italy, and Germany.
Apple will begin selling the iPhone 5 at 8 a.m. sharp local time in all 390 of its worldwide stores, but five of those stores will be opening their doors for the very first time. Apple Store openings have traditionally been big events in the Mac community, causing lines to form in the early morning or sometimes the night before the store opens. Apple has previously given away t-shirts and "lucky bags" to the first customers in the store, but these particular openings will surely be enormous events, given the excitement surrounding the iPhone 5's release.
Here's a little bit about each of the five Apple Stores set to open later this week:
Valladolid, Spain: The first Apple Store opening this week will occur this Thursday when in Valladolid, Spain, in the city's Rio Shopping Mall. Thursday is an unusual date for an Apple Store opening, but Apple's hand was forced on this particular occasion, since Thursday marks the opening of the entire Rio Shopping Mall itself.
Sindelfingen, Germany: Apple had plans to open a new store at a mall in Sindelfingen, just outside of Stuttgart, but the opening date of that store was brought forward in early September for an unspecified reason, but many believe it was so Apple could have another retail store to support the iPhone 5 launch.
Dijon, France: Apple selected the shopping center in La Toison d'Or, located in the French city of Dijon to open its 13th Apple Store in the country. The mall is home to several upscale restaurants and boutiques, including Geneva and Lyon.
Lonato, Italy: On Saturday, Apple will open its 11th store in Italy in Il Leone, located in Lonato, which is located between Milan and Venice. Italian customers will be happy to have an Apple Store close by, since as of now, the nearest store to those citizens is located in Bergamo, which is about 50 miles away. Since Italy is not one of the launch markets for this Friday's iPhone 5 launch (the country gets the new phone one week later), the store will get one of Apple's traditional Saturday openings.
Bakersfield, California: The most popular state for Apple retail stores (I wonder why), Apple has chosen Valley Plaza in the town of Bakersfield to open its 52nd Apple retail store. The city has apparently been in dire need of an Apple Store, given that its population measures more than 800,000 residents and the closest Apple Store is almost 90 minutes away in Santa Clarita.
The new iPhone 5 is 18 percent thinner than the iPhone 4S at 7.6mm, and 20 percent lighter than its predecessor at 112 grams. As expected, the iPhone 5 has a bigger 4-inch screen this time, with a 16:9 aspect ratio and a 1136 x 640 screen resolution with a Retina Display of 336 ppi. The iPhone 5 also comes with new smaller dock connector, LTE support, an improved camera infrastructure, as well as the new custom-build A6 chip, which runs twice as fast as the A5 chip that runs the iPad 2, iPhone 4S and Apple TV.
Apple will sell the iPhone 5 in two colors - black and white - and at a number of different storage capacities. The cheapest iPhone 5 will sell for $199 for 16GB, then $299 for 32 GB, and $399 for 64GB. These models include LTE, according to Apple.
© Copyright IBTimes 2023. All rights reserved.