iPhone 5 Release Date: Why Apple's Next iPhone Launch Could Be The Most Important One Till Date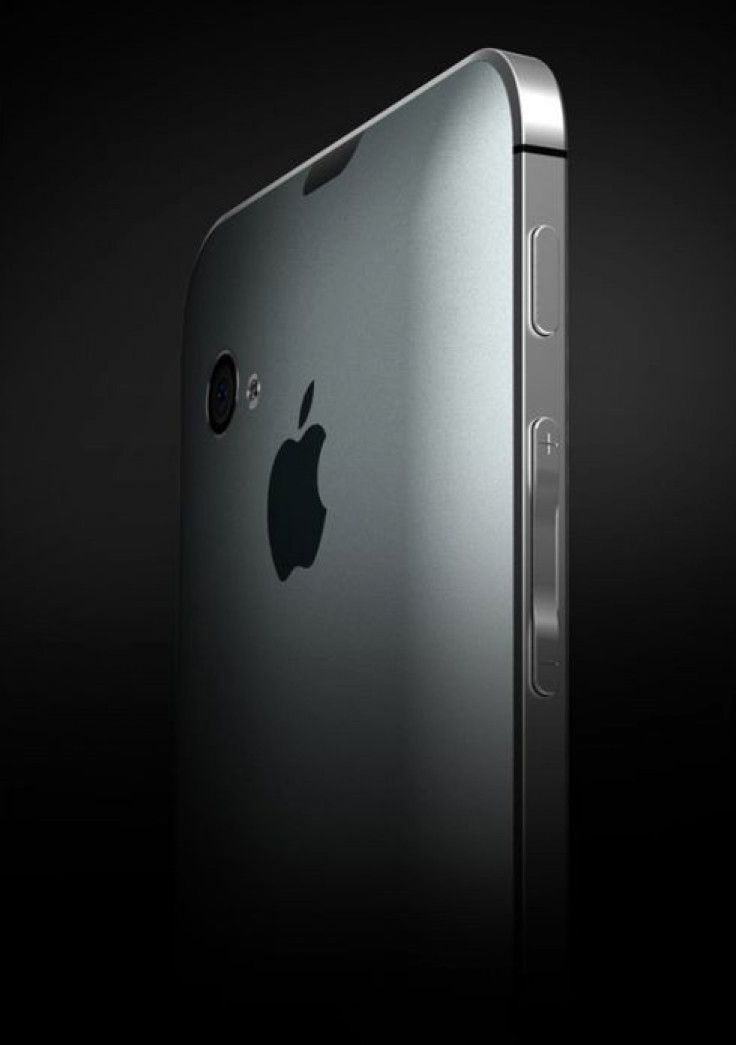 On April 24, Apple CEO Tim Cook is going to announce the company's fiscal Q2 earnings ended in March, and if analysts' predictions are to be believed, the company sold 33 million iPhones, 12 million iPads, and 4.3 million Macs during the quarter.
No matter with what Apple will come up in its quarterly earnings call next week, the record-breaking sales of the iPhone 4S would surely be the major contributor to the overall sales figures. Despite its striking resemblance to the iPhone 4, more than 4 million units of the current iPhone model were sold during the first weekend after its debut.
But, according to Goldman Sachs analyst Bill Shope, the upcoming launch of Apple's sixth generation iPhone would be even bigger.
The iPhone 5 launch is likely to be one of the most important smartphone product cycles we've seen to date, Shope wrote in a note to investors on Wednesday. He also raised his Apple stock price target from $700 to $750 and said that earlier concerns over the possibility that carriers might dial back iPhone subsidies are off base, BGR reported.
We believe this concern is overblown, Shope wrote. While some carriers will attempt to reduce the subsidy burden and tighten upgrade policies, many more will likely hold steady to capture share from the latter camp. In the end, all carriers are attempting to migrate their installed bases from feature phones to data-centric smartphones, and amid this transition, we think the risk of losing market share in the iPhone sub-segment is likely to be too great to ignore.
On a shorter-term basis, we believe the building rhetoric for lower subsidies and tighter upgrade policies is likely to fade to a whimper, as vendors prepare their marketing strategies for the iPhone 5 refresh later this year. The analyst added.
According to a report in iDownloadBlog, Shope's calculation about the next iPhone launch might just be right considering all of the expectations that Apple has to live up to.
A Radical Makeover: It's hard to predict whether Apple will consider a significant revamp of its flagship smartphone with the release of the device's upcoming iteration. But expectations of millions of Apple fans around the world are definitely high, waiting for something unique from the company.
When it comes to the existing iPhone 4S, people didn't experience anything new from the device's look as it was pretty much identical to its predecessor, the iPhone 4. And that has probably paved the way for growing rumors that Apple will bring some change to the form factor of its next-gen iPhone.
Obviously, with the help of Siri, the holidays and other factors, the device still sold in record numbers. But if you think that Apple will be able to pull that off again - release another iPhone 4-like handset with a minor spec bump - you're high, the iDownloadBlog report said.
Convince Users To Upgrade And Switch: Over the last six months, Apple has managed to sale more iPhone 4S units than it has of any other iPhone unit ever before. Therefore, according to the report, the iPhone-maker will have to convince either the users of other devices - Samsung, BlackBerry, etc. - to switch to the new iPhone, or the current owners of iPhones to upgrade. And at this point, that's a pretty tall order, said the report.
The Investors: As the report pointed out, Apple investors are already unsteady about the company's ability to keep up its ridiculous growth pace. Given that Apple's market cap is more than double than what it was a year ago, there's even more pressure on the Cupertino tech giant to deliver a hit once again.
What Could Be The New Features In iPhone 5?
As Brian White of Topeka Capital Markets said, the next-gen iPhone could sport a 4-inch display, contrary to earlier reports of a large 4.6-inch and 3.5-inch screen. Some other sources also said that the device would sport Quantum Dot LED curved glass edge-to-edge display with 1280 x 720 resolutions (367ppi).
9to5mac reported last week that Apple had internally seeded a prototype next-generation iPhone with the iPhone 4 design. The actual next-generation iPhone is specifically said to not include the iPhone 4/4S design, but Apple is testing these new devices in older casings to throw off leaks, said the report.
According to the report, the iPhone prototypes had a variation of the A5X's S5L8945X architecture and like the new iPad, they were also packing 1GB of RAM.
Jeff Benjamin of iDownloadBlog thinks that the variant in question is probably not an 'A5X' per-se, but an entirely new processor dedicated to the device's smaller form factor, and less visually intensive needs.
Earlier reports suggested that the sixth generation iPhone would feature an A6 processor. It was expected to be a superfast 1.2 to 1.5 GHz processor with 1GB or more of RAM to offer amazing processing capabilities to the smartphone.
As far as the other likely features are concerned, the upcoming iPhone model includes an 8 megapixel (or even higher) camera with the ability to take pictures in the panorama mode, a 2 megapixel front-facing camera for video chatting, iOS 6, 4G LTE technology, Near Field Communication (NFC) technology, improved Siri and a much-improved battery life.
Must Read:
© Copyright IBTimes 2023. All rights reserved.