iPhone 5 Release Event: Why Apple Won't Live Stream Launch Coverage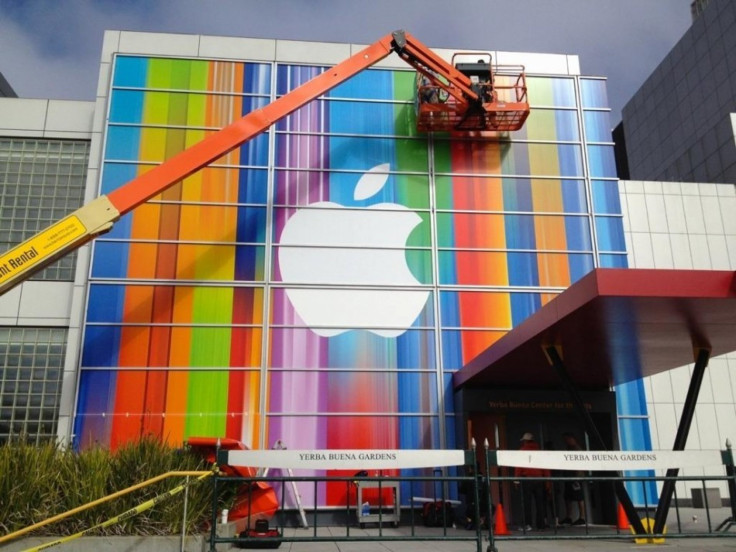 Today is the big day for Apple fans, and for all of those following the news about the iPhone 5, or, quite possibly, the "new iPhone." All eyes are on San Francisco -- and Cupertino -- as we rapidly approach the 10 a.m. PST (1 p.m. EST) starting time for Apple's product launch, which should see the unveiling of the new iPhone, a new family of iPods, an an all-new "iPad Mini," among other things. However, if you're looking for a live stream from the Yerba Buena Center for the Arts, you might want to stop searching.
Apple does not live stream its events, and does not allow outsiders to do it for them. Fans can follow live blogs of the event, as many media members will be tweeting and blogging information as they get it, but that's the closest you can get to live coverage of iPhone 5.
But why wouldn't Apple want to live stream the iPhone 5 event? Not that Apple needs the money, but an event of this size and scope could bring in lots of traffic dollars if Apple decided to host a live video stream into the event directly on its website, Apple.com. However, in this case, Apple cares about something more than money: Looks.
Apple's late founder Steve Jobs always wanted to control every end of the Apple experience, from product conception, to design, to manufacturing, to delivery, to marketing, and even the packaging of the product. He was meticulous, a perfectionist, and his propensity to drum up hype for his "insanely great" devices made him the ultimate salesman.
This was no more evident than at Apple's product launches, where Jobs's flair for the dramatic really came out. He loved bouncing around the stage, energized by his own excitement and passion for his products, but the presentations were always highly controlled and planned out. That was the Apple way: Have fun, do great things, but make it great.
This is why Apple will never live stream its events, at least not in the near future. Apple works hard to keep its products a secret until their official unveiling, and by live streaming the launch event, Apple would suddenly be sitting in front of an audience of millions of live viewers. If that's not intimidating enough, any problems or incidents that occur at the event would immediately be transmitted to millions.
While prior launch event videos show that Apple does little editing, the company wants a chance to film the event and distribute it at its own pace. Even though the Apple presentations are still well thought-out, there's little room for error if there was a live stream. If people knew Apple was live streaming the event, more idiots would want to break in and disrupt the event. Apple wants attention, but it wants attention that it can control.
So, unfortunately, that is why Apple will not live stream its events. You can wait until later this evening when Apple posts the iPhone 5 launch event on its website -- always a nice gesture for die-hard fans who wished they could attend -- or you can follow one of several live blogs of the event.
What To Expect From Apple's Event Today
On the eve of the iPhone 5 event, several MacRumors readers uncovered a number of search results on Apple's website with links to inactive pages and press releases. Of the press releases, which had titles like "Apple Unveils NewiTunes" and "Apple Introduces New iPod Touch, iPod Nano," one release stood out: "Apple Introduces iPhone 5."
The searches helped to confirm rumors we had heard about the event. Here's a brief summary of the new products we're expecting to see at today's launch, with a few details about the alleged devices' specs and features:
iPhone 5: Thanks to batches of images released by insiders within Apple's supply chains and repair shops, we generally know what the iPhone 5 looks like. We expect the iPhone to feature a bigger, thinner front plate that stretches the screen just beyond four inches to achieve a 16:9 resolution ratio to watch 1080p HD videos in a widescreen format.
According to alleged prototypes and images, Apple has also reportedly expanded and redesigned its speaker grills, migrated the FaceTime camera to be directly above the earpiece, moved the earphone jack from the top right corner of the phone to the bottom left corner, and introduced a new camera opening on the backside of the phone between the camera lens and the LED flash, which likely houses a small microphone. Finally, we believe Apple has fixed its iPhone 5 with a unibody metal back instead of an all-glass facade, which could potentially improve call reception, and has also endowed the iPhone with a new quad-core A6 processor, and that heavily-rumored smaller dock connector.
Also, there's a greater-than-likely chance this phone will actually just be called "new iPhone."
For more information about the new iPhone 5's alleged features, read this article.
iPad Mini: On July 10, a photo set of the alleged iPad Mini suggested the mini tablet would be much wider and a little taller than the Nexus 7, Google's recently introduced 7-inch tablet, and it would be slightly thinner than Apple's third-generation "new" iPad. Gotta Be Mobile believes the iPad Mini will measure about 213.36mm tall and 143.67mm wide, which is "approximately two-thirds of the size of the new third-generation iPad." (The new iPad is 185.67mm wide, 241.3mm tall, and 9.39mm thick.)
The iPad Mini will likely feature a 1024 x 768 display (still hoping for Retina, however), front and rear cameras (FaceTime and iSight), a smaller dock connector (like the iPhone 5), and similar tech specs to theiPad 2. Read this article for more information about the iPad Mini's alleged features.
New iPod Touch: On Aug. 25,GizChina posted new photos of what it claimed to be a next-generation iPod Touch, which featured a less tapered design and a wider rear camera whole, which suggests Apple may have added an LED flash to the back of the iPod to be like the iPhone.
As you can see from the photos these cases suggest that the next generation iPod touch will have a new design (at least to the rear) and seem to be have a much less pronounced taper to the edges when compared to the current iPod touch 4. The hole around the camera area to the left for example looks to have been elongated and tapered to fit around a possible LED flash to help with low light photography, and there is also the appearance of a new 'mystery hole' in the lower left hand side of the case.
The report goes on to speculate the "mystery hole" is a speaker or microphone of some kind.
New iPod Nano: A 9 to 5 Mac report from Sept. 7 said that there's a new iPod nano with a "completely new codename from last year's model, which may point to some design and internal changes." While there have been some rumors of Apple returning to a taller iPod Nano design, code suggests this new iPod Nano will come in eight new colors, with the highest end model costing $149 for 16 GB.
13-inch Retina MacBook Pro: Before Apple shocked the WWDC audience with a completely redesigned MacBook Pro with Retina Display, KGI Securities analyst Ming-Chi Kuo predicted Apple would unveil such a notebook, and he even correctly forecast most of the features, including a lighter and slimmer form factor than the current MacBook Pros, the lack of a disc drive, and the Retina Display. After the event took place, Kuo followed up on his earlier report by sharing a new note with AppleInsider, in which he described how Apple will follow up the 15-inch model with a smaller, 13-inch MacBook Pro with Retina Display, to be released in early October.
Kuo had actually mentioned the 13-inch model in his initial report, adding that the basic computer would sell at $1,199. Apple starts selling the 15-inch MacBook Pro with Retina Display at $2,199.
New iMacs: Again on Sept. 7, a report from Clayton Morris of Fox News said a refresh to Apple's iMac lineup was "imminent." "Get ready, because the iMacs are coming," Morris said. "I've been hoping for an iMac update and it looks like my wish is about to come true! Multiple sources tell me that a new lineup of desktop machines from Apple is imminent." Giving credence to Morris' report, multiple reports after WWDCsuggested new iMacs would be arriving this October, and most recently, MacRumors said Apple has been experiencing shortages of 27-inch iMacs.
© Copyright IBTimes 2022. All rights reserved.
FOLLOW MORE IBT NEWS ON THE BELOW CHANNELS