iPhone 6 Rumors: Apple To Release iPhone In More Colors, More Sizes This Summer [REPORT]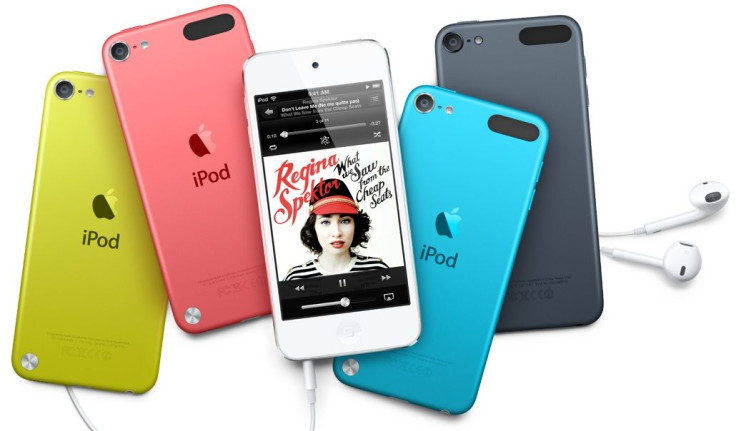 Until 2012, Apple sold its iPhone in only one size (3.5 inches) and two colors (black and white). With the iPhone 5 breaking the mold last year – at least as far as size was concerned – Apple may sell the next-generation iPhone in a greater variety of sizes and colors.
That's at least what Apple analysts seem to think. After Jefferies analyst Peter Misek reported on various next-gen iPhone prototypes "coming in 6 to 8 colors" last month, Topeka Markets analyst Brian White released a similar report on Wednesday, saying Apple is likely to release its next iPhone in more colors and screen sizes.
"Our checks indicate that the next iPhone will have more choices for customers," White said. "This entails an expansion in both the color patterns and screen sizes with the next iPhone (i.e., likely called the iPhone 5S) that we currently believe will be launched in May/June with certain supply production starting in March/April."
As a basis of comparison, White mentions Apple's fifth-generation iPod Touch, which was released in September in six different colors. White says the colorful, most recent iPod Touch lineup was a "testing ground" for Apple bringing similar color options to the iPhone line, and to the iPad too, eventually.
Speaking of "testing ground," White also believes Apple will sell its next-generation iPhone in at least two different sizes for the first time.
"Although Apple offers a 4-inch screen on the iPhone 5 and a 3.5-inch screen on the iPhone 4S and iPhone 4, the company has never offered multiple screen sizes for a single model. We believe this is about to change with the next iPhone offering different screen sizes that we believe will allow Apple to better bifurcate the market and expand its reach."
White mentions that having two different screen sizes for the same iPhone experience (same processors, chips, etc.) creates an opportunity to sell a lower-priced iPhone, which would help Apple penetrate Eastern, lower-income markets like China and India.
Conversely, White also says it's possible for Apple to unveil another iPhone with a larger screen size than the iPhone 5. Either way, he believes that Apple's future for iPhone involves selling multiple models at once.
While it'd certainly make sense to sell two iPhone models at once – one with a 3.5-inch screen, another with the new 4-inch screen – but it's doubtful Apple will make a screen much larger than that for the iPhone 6, especially so soon after the wide release of the iPhone 5.
In advertising the iPhone 5, Apple emphasized the fact that a 4-inch screen was the perfect size to accommodate the full range of motion in your thumb. It would be highly counterintuitive for Apple to release a 4.8-inch iPhone (as predicted by Misek); the public's collective memory isn't that bad. Plus, making a bigger iPhone would almost certainly mean an increase in pixels both vertically and horizontally, which would irritate many iOS developers, since they didn't need to recalibrate their apps when the iPhone 5 released.
While these analyst reports merely list rumors and features – many of which are unlikely to debut in a single iPhone generation – both do line up with prior reports of the iPhone 6 in regards to its display. As reported by DigiTimes and Apple analyst Horace Dediu, Apple has allegedly invested significant capital in Sharp's ultra-thin IGZO displays, which are not only thin and tough, but they can also handle a display density north of 330 ppi, which would be pretty impressive considering how the new iPad 4 can only achieve 264 ppi.
One of the better advantages of IGZO technology, besides its display quality and density, is its lower power consumption. Most Apple products, from the iPhone 5 to the iPad 4, require cartoonishly-big batteries to achieve just 8 hours of power -- this is because current-gen Retina Displays are extremely power hungry. If Apple wanted its iPhone 6, iPad 5 or iPad Mini 2 to not only last longer during the day but also charge faster when plugged in, IGZO seems to be the way to go for the next generation of iOS devices.
Sharp may need to get moving on these displays if Apple hopes to include IGZO in the next generation of iOS devices this year, including the alleged iPhone 6, iPad 5 and iPad Mini 2. Correlating with a Commercial Times report from days earlier, DigiTimes on Nov. 19 said Apple's suppliers are expected to churn out a new iPhone and new iPad "around the middle of 2013."
"Apple is expected to introduce its next-generation iPad and iPhone series around the middle of 2013, which will boost demand for ICs in particular communications-related chips during the latter half of the first quarter," said DigiTimes, citing "market observers."
iPhone 6: What We Know
I'll be blunt: We don't know much about the alleged iPhone 6. Besides reports of accelerated chip production -- what else is new -- we've heard very little else about Apple's seventh-generation iPhone. However, if Apple pursues any of its recent patent filings, we may see the iPhone 5S or 6 feature advanced haptics and sensors, possibly built directly into a flexible display.
A newly released patent filed in March but published in September described tactile keyboards, flexible displays and laser microphones and speakers built into an iPhone, designed to conform to the user's needs. Flexible displays would allow for easier holding and typing, while the highly advanced tactile screens would create buttons when needed so the user can feel "keyboard" letters as they type, or touch the topography on Apple's Maps.
It's wishful thinking that Apple would include all these technologies in the next iPhone rather implement them over time, but it's certainly fun to think about.
Apple sold 26.9 million iPhone units and 14 million iPad units in Q4 2012.
© Copyright IBTimes 2023. All rights reserved.