Iranian Terror Goes Global: Bold New Tactics For Tehran's Shadowy Quds Forces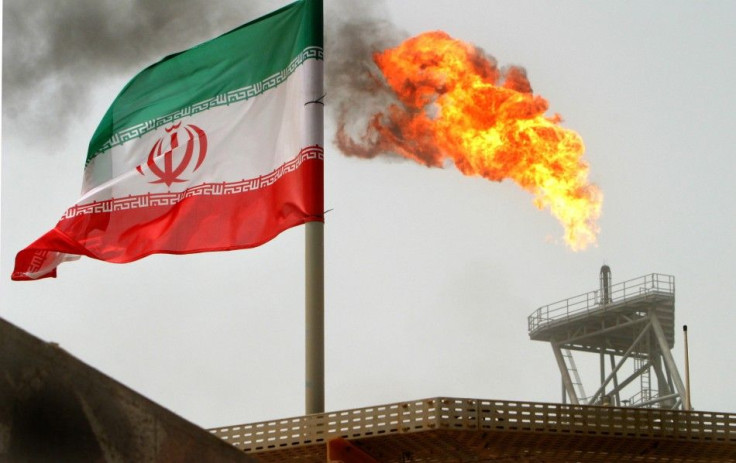 A terrorism case in the East African country of Kenya came to a close on Monday when two suspects were convicted of participating in a scheme to set off explosions in several cities.
At first glance, the case doesn't appear exceptional. Kenya has suffered numerous attacks from the extremist group al-Shabaab, which is linked to al-Qaeda and has roots in Somalia. Kenyan forces have been heavily involved in efforts to dismantle the terrorist network, and retaliatory attacks on Kenyan soil have increased over the past two years.
But these suspects were different. The two men convicted on Monday have little or nothing to do with al-Shabaab and al-Qaeda, and their plans for Kenya speak to a disturbing new trend in terrorism. Kenyan officials say they are members of the Quds Force, a covert arm of Iran's Islamic Revolutionary Guards Corp, or IRGC.
Quds -- the moniker references the Arabic name for Jerusalem, the embattled capital of Israel that is also claimed by Palestinians -- has been active for decades. But the shadowy group has changed its tactics over the past two years, morphing from a sophisticated intelligence agency that empowered other groups to do its bidding to a rather haphazard perpetrator of its own violent attacks.
Given the covert nature of Quds operations, it is difficult to say for sure how capable these agents are; it appears that several attempts have been at least partly foiled by officials around the world, from Kenya to India to Thailand.
"The Quds force has been on a rampage trying to carry out attacks against Western targets," said Matthew Levitt, director of the Stein Program on Counterterrorism and Intelligence at the Washington Institute for Near East Policy.
"There are lots of signs their capabilities are improving. Iran has been getting better and better, and they are thwarted not because of clumsiness so much as the good efforts of those trying to stop them."
Enemies Among Friends
According to court affidavits, Iranian nationals Sayed Mousavi and Ahmad Mohammed traveled to Kenya last June. They acquired explosives from accomplices in the coastal city of Mombasa and then traveled to Nairobi, the capital, where they were arrested by Kenyan authorities on June 19. The men were found to be in possession of 33 pounds of RDX, a powerful explosive.
On Monday, Magistrate Kiarie Waweru Kiarie sentenced both men to life in prison, noting that the stash of RDX could have taken down a building. "I shudder to imagine the amount of life and property that would have been forever destroyed," he said, according to the Associated Press. Mousavi and Mohammed still claim innocence and are expected to appeal the decision.
Malik Hussein Givzad, Iran's ambassador to Kenya, told Nairobi's Daily Nation that his embassy would do what it could to help the families of the convicted, but the ruling would not endanger relations between the two countries. "Iran has cordial business relations with Kenya," he said. "This was a judicial process, which we respect."
The relationship between Kenya and Iran is built partly on energy ties. Kenya has a growing economy and an expanding middle class but is so far incapable of producing enough energy to meet its rapidly increasing needs. It exports millions of tons of tea to Iran on a yearly basis, but it's not enough to make a real dent in a $27 million trade imbalance in Iran's favor, a product of the Islamic Republic's hydrocarbon exports to Kenya.
Last year, Nairobi signed agreements with Iran to even the balance by boosting bilateral trade and investments, laying a framework for cooperation on projects including infrastructure, tourism and nuclear power generation.
Both Kenyan and Iranian officials have complained that Western trade sanctions -- levied to punish Iran for its pursuit of nuclear technology that's suspected of being used for a clandestine nuclear weapons program -- have dampened opportunities for cooperation between the two countries.
Given this alliance, it's likely Mousavi and Muhammed did not intend to target Kenyan interests. Instead, Kenyan officials noted, the alleged Quds members were going after American, Israeli or Saudi targets, as they have been accused of doing in several far-flung regions in recent years.
This puts Kenya in a tough spot: Israel, like Iran, has strong ties with Kenya. Israeli Prime Minister Benjamin Netanyahu has supported Kenya in its military efforts against al-Shabab, and Israeli nationals see Kenya as a tourist destination.
Changing Tactics
International terrorist plots associated with Quds forces increased considerably last year.
Two attacks against Israeli diplomats were carried out on Feb. 13, 2012, when magnetized bombs were attached to cars in Tbilisi, Georgia, and New Delhi, India. The Georgian bomb was defused, while the Indian explosive went off and injured the wife of an Israeli attaché, her driver and bystanders. Yet another plot targeting Israelis was thwarted the next day in Bangkok.
Similar attacks have been attempted in Bulgaria and Azerbaijan. Hezbollah, a militant Shia Islamist organization in Lebanon with close ties to Quds forces, may have played a large role in planning those attacks.
Quds forces are also accused of a bungled attempt to assassinate the Saudi ambassador in Washington, D.C., last year. The scheme involved an Iranian-American used car salesman who unwittingly enlisted the help of a U.S. Drug Enforcement Administration agent and was apprehended by authorities before any damage had been done. He pleaded guilty in October to charges of planning a deadly attack.
"Everyone thought that was a fluke," said Afshon Ostovar, a senior analyst and Iran expert at CNA, a nonprofit research organization. "But the U.S. government assures us that it goes back to the Quds Forces."
Ostovar and other analysts were puzzled by the brazenness -- and sloppiness -- of that foiled attack, especially given the Quds forces' previous reputation for operational sophistication. Since its formation during the 1980s as an offshoot of Iran's now-defunct Office of Liberation Movements, the Quds forces have worked mostly behind the scenes to support proxy militant groups including Hezbollah in Lebanon, Hamas in the Palestinian territories, the Badr Brigades in Iraq and several groups in Afghanistan.
"A lot of the Quds Forces operatives were really elite specialists within the IRGC, well-trained in languages and in tradecraft," said Ostovar. "What has changed is that Iran, over the past two years, has changed the way it uses the Quds Force. We now see this uptick in violent covert activities."
On a Mission
The Quds force is a covert group referred to only obliquely by Tehran authorities. But its commander, Qassem Suleimani, is believed to have a personal relationship with Iran's Supreme Leader, Ali Khamenei, giving the elite force a direct line of communication with the nation's highest authority.
It may seem that the Quds forces' modus operandi in recent years brings them in line with better-known terrorist groups like al-Qaeda, but in fact the two organizations have very different aims. Al-Qaeda and its global affiliates are driven more by ideology -- a radical version of Sunni Islamist ideology -- whereas Quds operatives answer to a Shi'ite regime and seem to place political goals first and foremost.
The magnetized bombs used in India and Georgia, for instance, seem to be a direct retaliation for similar explosions that killed at least five Iranian scientists tied to its nuclear program. Iran blamed Israel for those attacks.
Iran's newest geopolitical threat comes from Syria, where rebels have been fighting since 2011 to overthrow the government of Bashar al-Assad, a longtime ally of Tehran. His ouster would rob Iran of a powerful friend; it would also increase the difficulty of supplying weapons and funding to Hezbollah in Lebanon.
While Israel, the United States and Gulf states like Saudi Arabia all back the rebel uprising, Iran and its proxy Hezbollah support Assad with funding, training and weapons shipments. While these efforts might be viewed as a drag on Tehran's ability to perpetrate Quds attacks farther afield, the Syrian conflict may have actually strengthened the Ayatollah's resolve to send a message to his antagonists.
"Iran is capable of carrying out these Quds schemes with a small number of people," Levitt said. "Iran sees what's happening in Syria as another attack on itself and its allies. Some are concerned that what's going on in Syria makes Iran more likely to carry out attacks abroad."
Most of Quds forces' recent attempts have been thwarted, in part because their plans appear to have been rushed and clumsy -- evidence that these bold attacks are new ventures for a traditionally behind-the-scenes actor.
"Syria is making Iran feel far more threatened and insecure than it was a year ago, and I think that insecurity is making Iran more rash than it has been previously," Ostovar said.
"Years ago, they saw high-profile attempts at assassinations as perhaps being too provocative -- something that could ignite conflict with the United States or provoke an attack from Israel. Right now, it seems to be keeping the pressure on rather than keeping it off."
For the mostly Israeli targets in Kenya and around the world, these tactics are cause for alarm. But the change may be even more ominous for Iran itself, which has been unsettled by shifting alliances in the wake of the Arab Spring and must find new ways to enforce the legitimacy of its own autocratic regime.
© Copyright IBTimes 2023. All rights reserved.
FOLLOW MORE IBT NEWS ON THE BELOW CHANNELS