Ivanka Trump CBS Interview: Disagreements With Donald Trump, Climate Change Among Topics Discussed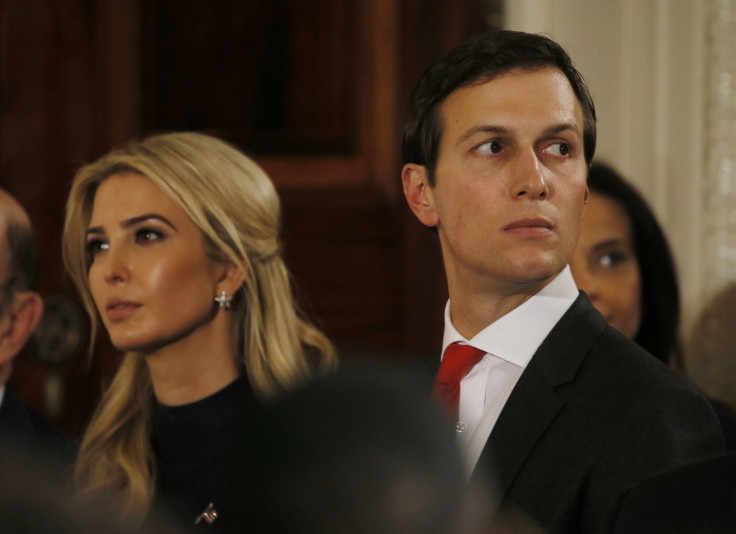 In her first interview since assuming the role of the president's assistant, Ivanka Trump silenced her critics who blame her for not taking a stand on important issues like climate change, planned parenthood and gay rights. The interview on "CBS This Morning," which will be aired Wednesday morning, discussed how Ivanka Trump and her husband Jared Kushner are called "complicit" as they do not take stand on criticisms of President Donald Trump.
Read: Climate Change Protesters Dance Outside First Daughter's House
"I would say not to conflate lack of public denouncement with silence," Ivanka Trump said in an excerpt of the interview. "I think there are multiple ways to have your voice heard."
When Ivanka Trump was asked why she and her husband, who is the senior adviser for White House, are "complicit" with Donald Trump, she said: "If being complicit is wanting to, is wanting to be a force for good and to make a positive impact then I'm complicit. I don't know that the critics who may say that of me, if they found themselves in this very unique and unprecedented situation that I am now in, would do any differently than I am doing."
She added, "So I hope to make a positive impact. I don't know what it means to be complicit, but you know, I hope time will prove that I have done a good job and much more importantly that my father's administration is the success that I know it will be."
The first daughter also shared how she disagrees with some of the policies of Donald Trump and how she expresses those in private. The comments come amid the controversy that surrounded her role at the White House. Ivanka Trump said that she will work as an unpaid adviser to her father in the White House, alongside Kushner.
In March, "Saturday Night Live" made a parody on the first daughter with a faux advertisement for an Ivanka Trump-branded perfume named "Complicit" with Hollywood actress Scarlett Johansson playing the part of Ivanka Trump. The spoof mocked Ivanka Trump's failure to speak up against accusations against her father for sexist behavior.
© Copyright IBTimes 2023. All rights reserved.